New Updates are being added at the bottom of the page.
Original post published on June 20th follows:
Advertisement - Continue reading below
Fully-fledged smartwatches are pretty expensive and often out of the budget for many users. Couple that with issues like the lack of a solid alternative for the Apple Watch on the Android side of things and performance, and battery issues and you begin to see why these are having a hard time appealing to users.
On the other hand, fitness trackers are affordable, offer just the right amount of functionality with enough tracking features and a splash of smart features, all at a price that won't break your bank. Oh, and did I mention they have stellar battery performance?
Well, in light of this, you see why this is a rather lucrative market segment. Huawei, Xiaomi, Honor, Fitbit and many other players have been cashing in on this and Amazfit has also been making a name for itself over the past few years.
The last time we saw a decent attempt by Amazfit in the fitness band market was the Amazfit Band 5 back in 2020. But that was then and now, the lineup is due for a much-needed refresh.
---
Related:
---
The industry has moved forward and whatever Amazfit is cooking, needs to come with a few must-haves for any fitness tracker today, as we've seen from other popular competing offers from Xiaomi with the Mi Band 7 and Huawei's Huawei Band 7.
Advertisement - Continue reading below
What are the rumors saying?
Well, word has it that Amazfit might recycle one of Xiaomi's products, the Redmi Smart Band Pro, slap its name on it, and call it a day. To be fair, this isn't unheard of as we have seen the Poco Watch, and maybe every single Poco device in the market today, doing this.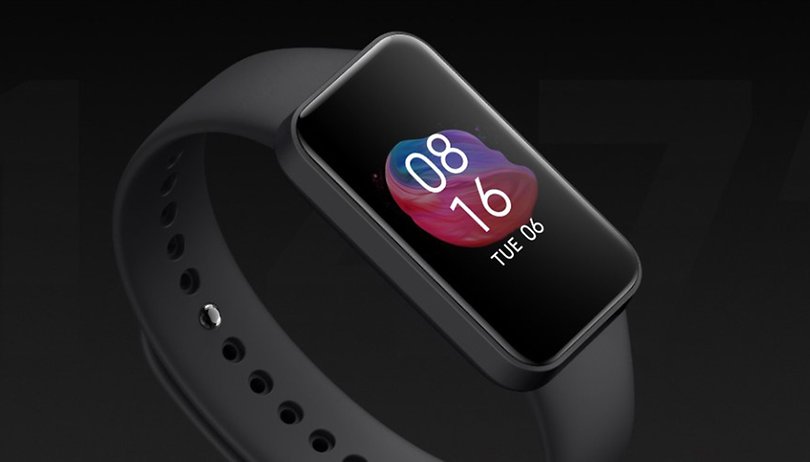 The rumors also have it that the Amazfit Band 7 will come with a larger battery and GPS support. How much bigger is the battery set to be? the Amazfit Band 7 will have a 250mAh battery which surpasses the 200mAh of the Redmi Smart Band Pro.
The Amazfit Band 7 is said to be running on Zepp OS. However, there is little information on this UI but we bet it will be something similar to RTOS as these often don't support third-party apps owing to the pricing and functionality needs.
What we want to see
Most fitness trackers are hardy and can take a beating. We hope to see the Amazfit Band 7 going all out with an IP68 rating. This would allow users to swim with their trackers up to a depth of 50 meters. Of course, this is complete overkill for the occasional splash or shower and rain that most people will subject their units to.
We'd also love to see the inclusion of GPS support, something that new fitness trackers are beginning to include in their offers. Some affordable smartwatches still lack this but we hope to see Amazfit one-upping the competition with this.
These two features are standard for new trackers and as such, we'd also love to see a bigger display. This aids in usability improvement and as a bonus, why not make it AMOLED and include an Always-on display feature?
---
Related:
---
Should Amazfit manage to hit all these key points and still price it competitively against the Xiaomi and Huawei-made competitors, we just might have a winner on our hands. So much so that we bet users might be willing to overlook brand loyalty in favor of features and price.
---
Related:
Best Fitness Trackers and Bands You Can Purchase in 2022
---
When can we see the Amazfit Band 7?
The leaks indicate that the Amazfit Band 7 will be released alongside the Amazfit GTS 4, GTR 4, and GTS 4 mini. These units are set to be unveiled sometime in September 2022 so that's the timeline we're looking at.
Advertisement - Continue reading below
Considering its main competition, the Mi Band 7 and Huawei Band 7 are already out, the Amazfit Band 7 will need to amaze to make sense when it launches. Sorry about the pun, it was too easy.
Until then, you might be interested in the recently launched Amazfit Bip 3 and Bip 3 Pro. What would you like to see in the Amazfit Band 7? Leave a comment below.
Update 1: July 4, 2022
More info is now available about the upcoming Amazfit Band 7, the successor to the 2020 Amazfit Band 5. The new details now indicate that the fitness tracker will be priced around $50 which puts it at par with the other competitors in the segment.