Fancy a trip down memory lane? The Amazfit Bip reminded me of growing up in the 90s when Casio Disco watches were all the rage. I also kinda felt like James Bond wearing a juiced-up super-spy watch on my wrist which on the surface looks quite ordinary, when in truth, it was a fully-fledged fitness smartwatch.
The Bip's deceptive design is reminiscent of Apple Watch and other smartwatches but without a jaw-dropping price tag. Or the premium finish, I might add. I wouldn't really enjoy my daily jog downtown if I had a niggling suspicion that somebody might nick my $500 Apple Watch.
Advertisement - Continue reading below
The Bip garners the same street cred as the legendary Nokia 3310. Nobody would want to steal that off your wrist. They probably already own something similar.
Amazfit Bip specs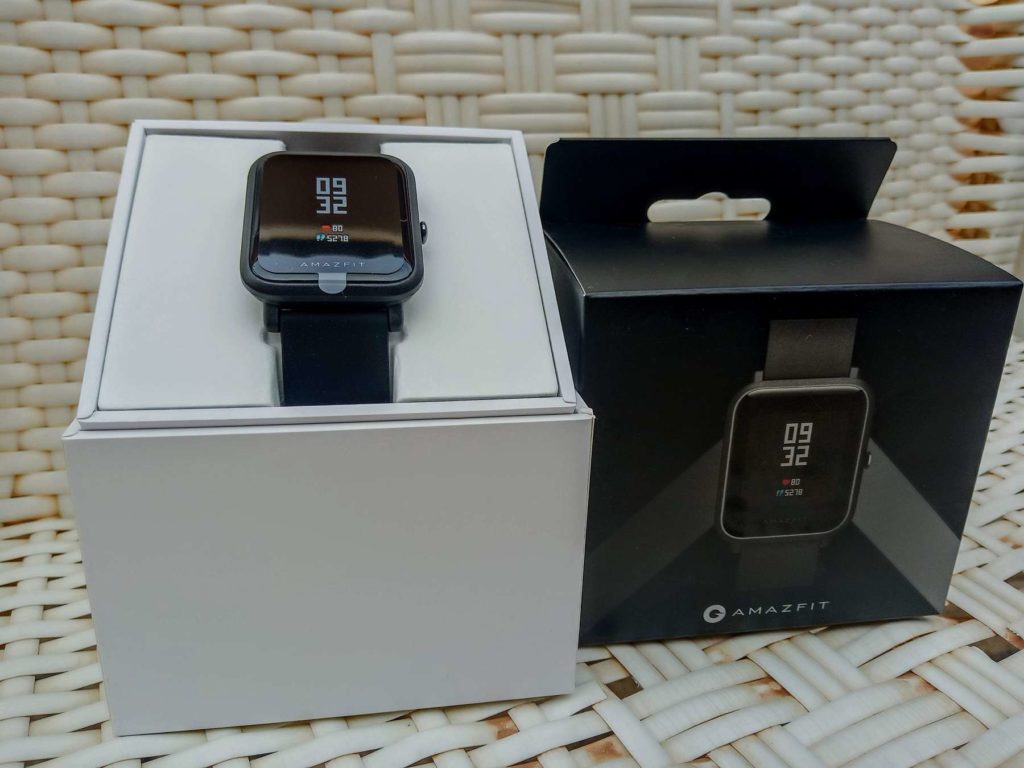 Model: A1608
Amazfit Bip
OEM: Huami Science and Technology
Weight: 32g (body 18g)
Screen: 1.28 inch 2.5D Corning Gorilla 3rd glass + AF coating
Resolution: 176 x 176 pixels transflective color display
Operating System: Proprietary. Compatible with Android 4.4 and iOS8 and above.
Battery specification: 200mAh Li-Polymer Battery (45 days)
Connection: Bluetooth 4.0/ GPS+GLONASS dual-mode positioning
Sensors: PPG heart rate sensor, Triaxial acceleration sensor, Geomagnetic sensor, Air pressure sensor
IP rating: IP68, waterproof and dustproof
Design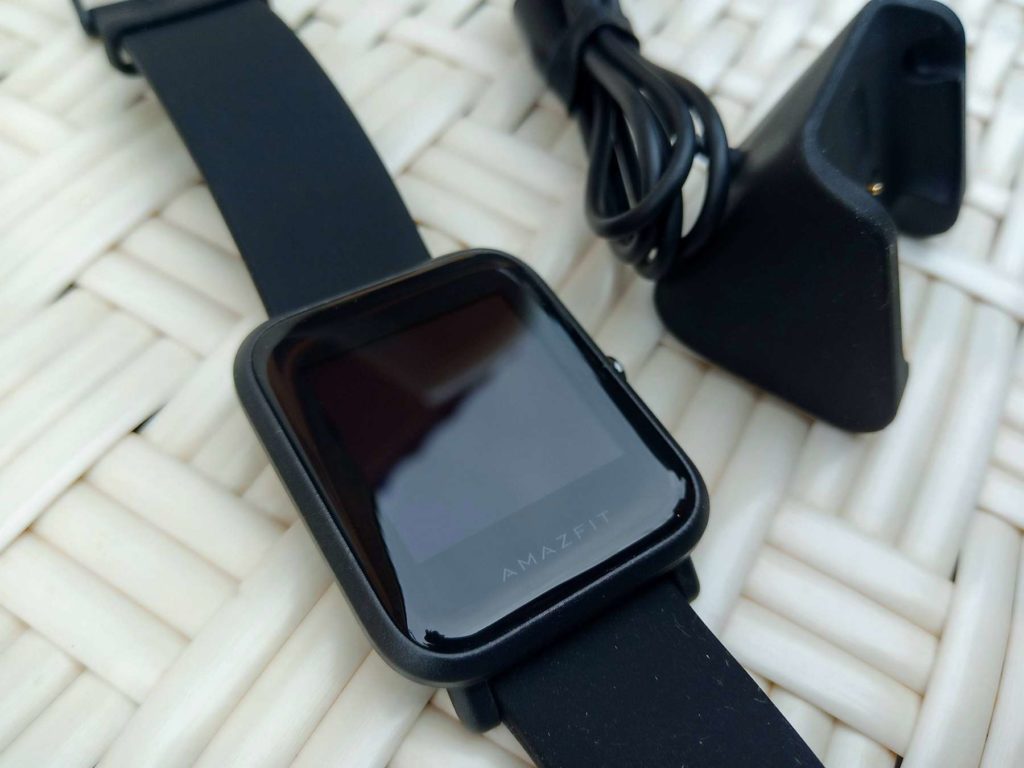 The Amazfit Bip comes in four flavors: Onyx Black, White Cloud, Kokoda Green and Cinnabar Red. That's fancy talk for black, white, green and red (looks orange to me). Naturally, we went with the Onyx Black for our review watch, because Batman.
At a glance, the Bip resembles some iterations of the Apple Watch and the Fitbit. However, unlike those premium smartwatches, the Bip is more modest in composition. It sports a polycarbonate, matte-plastic build with a solitary wake button gracing the right side and a Corning Gorilla Glass 2.5D capacitive touch screen ensure a watch that will hold up to a whole lot of stress. The wrist bands are soft, rubbery and stretchy to complete the look.
The Bip comes with an IP68 water and dust rating. By this, we gather that the watch is fully dustproof and also waterproof when submerged in up to 5 feet of water for 30 minutes max.
Always-on Display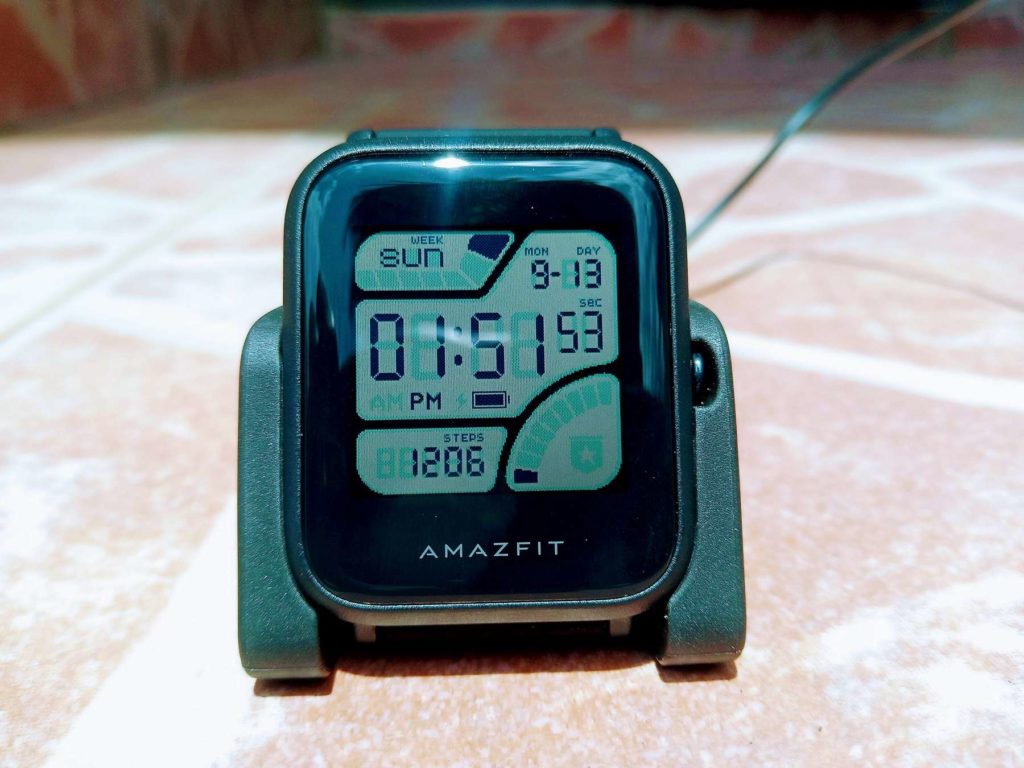 The Amazfit Bip has a transflective always-on display reminiscent of the early Game Boy and the earlier mentioned Casio watches. The display gets better in direct light but you won't be able to see anything in pitch darkness unless you switch on the backlight.
Alternatively, you can adjust the settings so that when you lift your wrist, the Bip automatically lights up. But I would say that would be counter-intuitive, considering the Bip already gives you always-on display. Unless you wish to access the touch screen which won't work unless you 'wake it' by pressing the sole button on the side.
Advertisement - Continue reading below
Navigation controls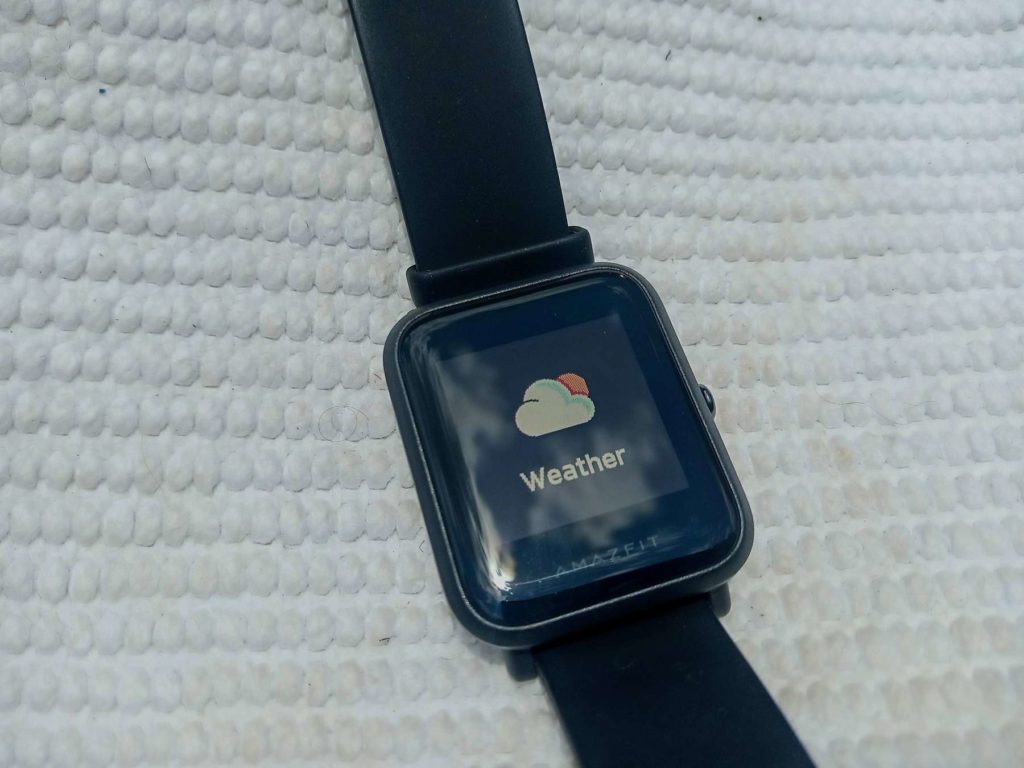 Other than waking the touchscreen display, the side button can be set as a quick launch for an activity or task. A long button press can quick start outdoor running, treadmill, cycling, walking or turn off the Bip altogether. Additionally, pressing it once will take you back one step during navigation of the smartwatch features.
Four directional swipes will navigate to different features on your Bip. Swiping from up to down takes you to DND( Do Not Disturb) mode. Tapping on the icon lets toggle DND on or on Auto. Auto mode will turn on DND mode automatically when you fall asleep.
Swiping from down to up brings up notifications from your phone. Continue swiping down to see more notifications and swipe right to left to delete a particular one. Otherwise, continue swiping down to the last message to clear them all at once.
From the home screen swiping right to left will display eight tiles comprising different features and functions. Status (displays stats like steps, heart rate, distance travelled, calories, sedentary time), Activity (outdoor running, treadmill, cycling and walking, activity history and settings.), Weather (7-day weather), AliPay, Alarm, Timer, Compass and Settings.
Battery Life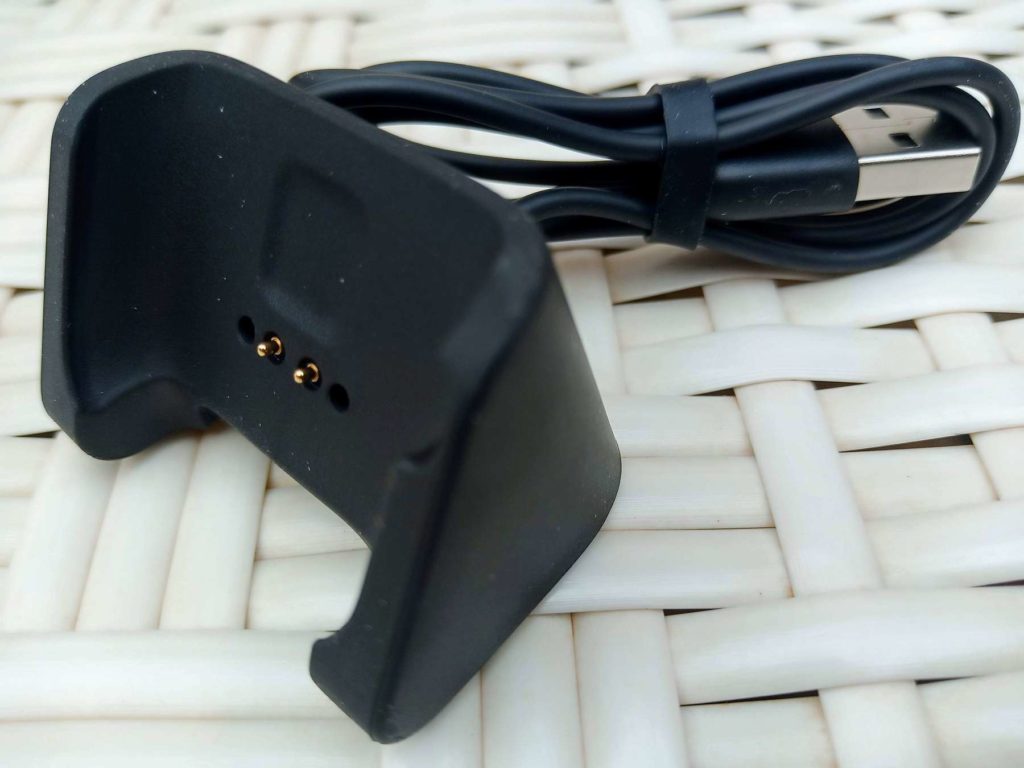 The Bip's 200-mAh lithium-polymer battery promises up to 45 days of battery life with some rather specific caveats. Some of these include factory default settings, running once a week for half an hour, 100 notifications per day and a screen brightness of 10%.
Amazfit also claims 4 months of standby time on factory default settings, time display, exercise and sleep monitoring. That said, continuous use of GPS and constant heart rate monitoring will deplete the battery life within no time. GPS continuous track monitoring alone will suck up the battery in about 22 hours.
The provided charging dock has two connector pins and it takes about 2 hours 30 minutes to juice up your 200mAh lithium-polymer battery. But with how long it takes between charges, good luck tracing your charging dock next time.
Pros and Cons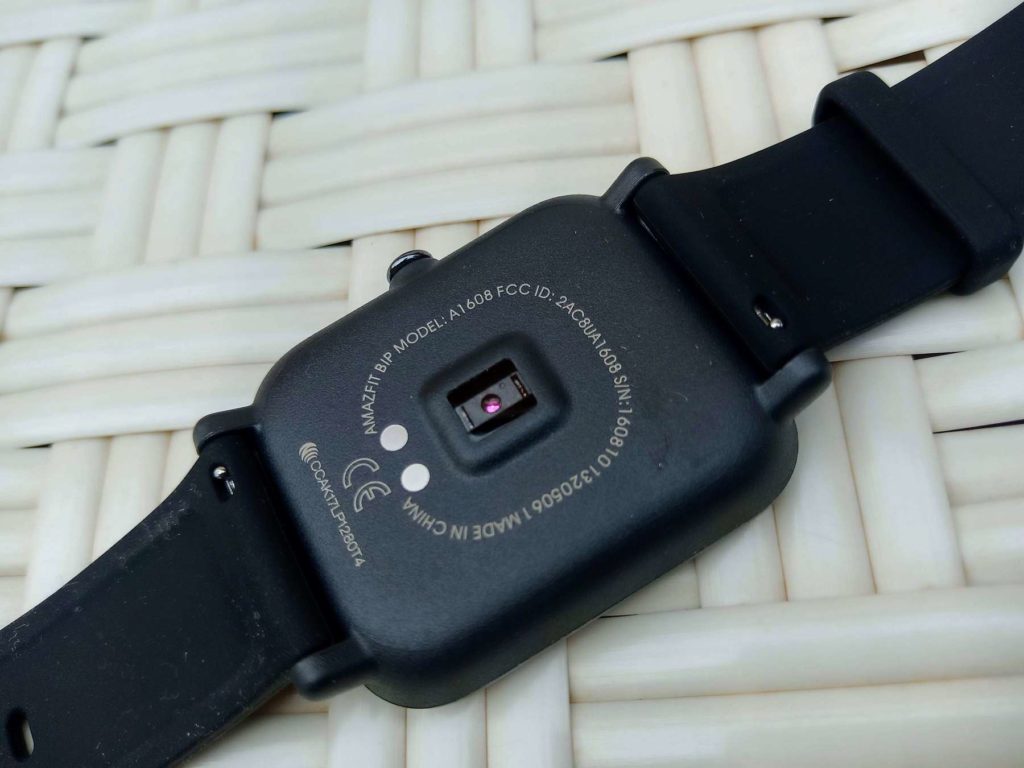 The Amazfit Bip makes a compelling case for affordable fitness trackers. A lot of comparisons have been made with some people going as far as saying the Amazfit Bip is indeed the poor man's Apple Watch.
Advertisement - Continue reading below
In terms of functionality and performance, the Bip has quite a lot going for it. Leave alone the price eye candy, the Bip has a phenomenal 45-day battery, built-in GPS, compass and the usual fanfare that's the staple of fitness trackers far and wide.
I like the fact that the Amazfit Bip connects to the Mi Fit app or its own more comprehensive Zepp App (formerly known as the Amazfit App). Either app is more than up the task. You can even set more than one fitness tracker (although only one can be active at a time).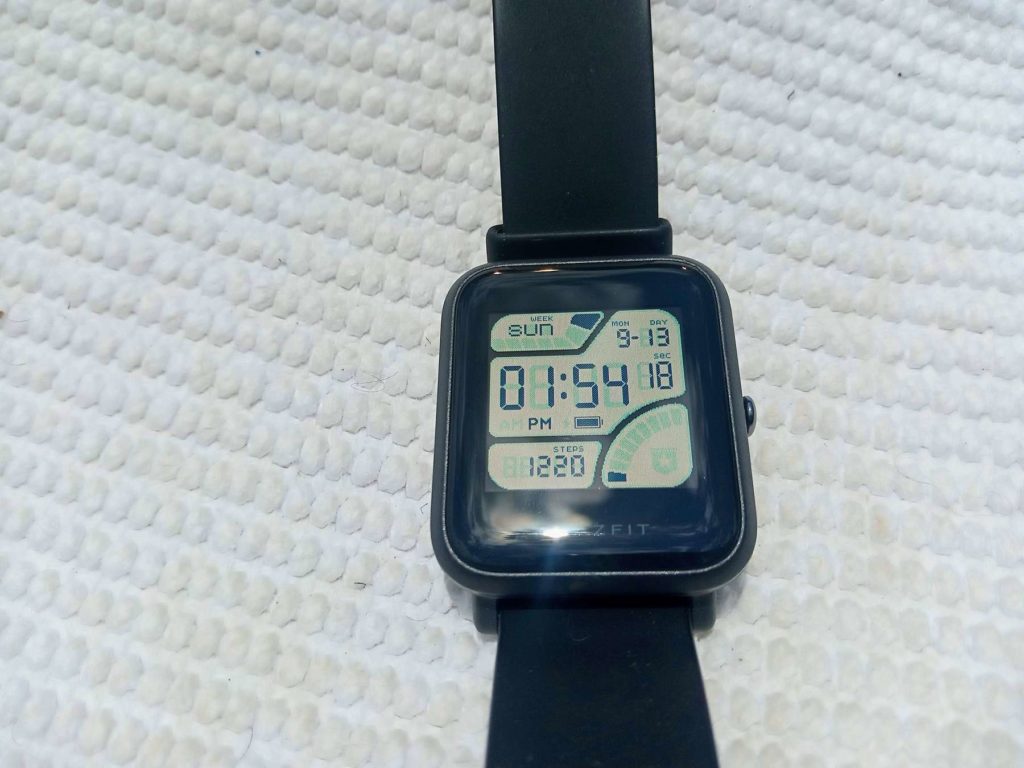 Related: Xiaomi Mi Smart Band 5 Review — This is the One to Buy
On the downside, we noticed that the heart rate reading wasn't consistent with what we got with other fitness trackers such as the Xiaomi Mi Band 4 and 5. In addition, there's no feature that measures the heart rate on demand. Your only option is either to set it to continuous heart rate detection in the app or to launch an activity.
Secondly, we noticed that the data takes a while to populate on the watch face. When jogging or walking, the steps stats would come in bursts, sometimes a little while after I had stopped moving.
Last but not least, the shortcut feature is totally misused here. Swiping left to right is supposed to be a shortcut to whatever feature you use the most. Unfortunately, you can only set it to check the weather and AliPay.
How cheap is it?
Unlike its contemporaries, the Amazfit Bip won't make much of a dent in your budget. The Amazfit Bip Fitness Smartwatch currently retails for $59.99 (list price $69.99) on Amazon.
You can get the same model at $69.99 on Chinese AliExpress. In Uganda, the Amazfit goes for UGX 395,000 on Odukar after taxes.
Advertisement - Continue reading below