iPhone is a device that adds so much value to the life of its users. Hence, every year, its users look forward to a new generation that comes bearing new updates and exciting features. This year, that new generation is the iPhone 13 and 13 Mini.
Apple announced the launch of the iPhone 13 and 13 Mini in a virtual event that took place on the 14th of September 2021. This event also saw the announcement of a new generation of iPad, iPad Mini, Apple Watch, and many others.
Advertisement - Continue reading below
In this post, we'll take you through the specifications, improved performance, camera, and the new updates that come with the iPhone 13 and 13 Mini smartphones. Take a look through.
---
READ MORE: iPad Mini 6: New Design, Improved Performance, Camera, Price.
---
Design and Display
iPhone 13 and 13 Mini comes with a sleek flat-edged design and comes with a ceramic shield protecting the screen. Apple says the ceramic shield is tougher than any smartphone glass and is water-resistant.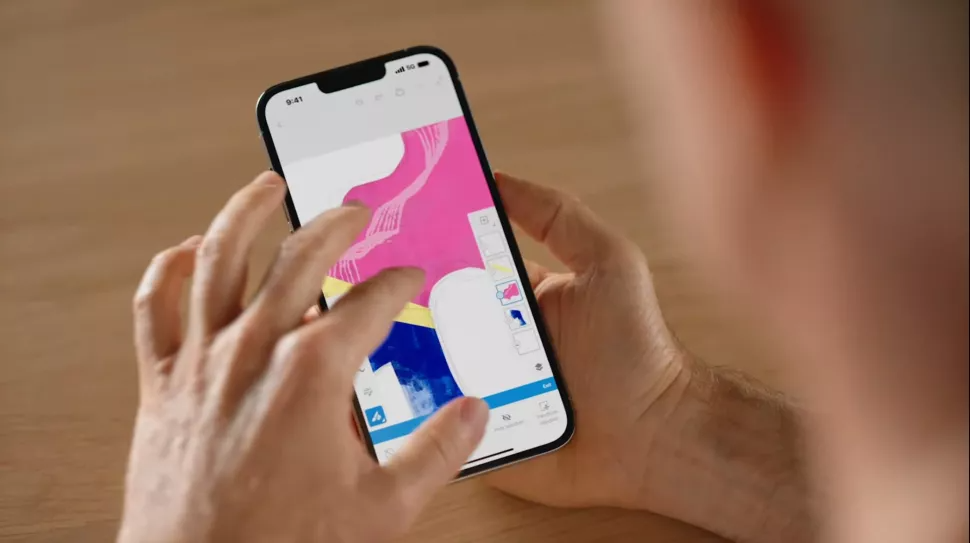 A new camera look comes to these 2 iPhones with the 2 rear camera lenses now arrange diagonally. This is as opposed to the iPhone 11 and 12 which have their lenses arranged vertically.
The iPhone 13 and 13 Mini comes in 5 new colors which include Pink, Blue, Midnight, Starlight, and Product RED.
On the front of the iPhone 13 smartphones, there's more display area because the camera system was slightly reengineered. The space that the Face ID and front camera lens occupy is 20% smaller than what you'd see in previous versions.
Advertisement - Continue reading below
Both iPhones feature an advanced super retina XDR display which is 28% brighter than the previous version. The manufacturers have also made the display more power efficient which reduces the impact it previously had on battery life, despite being more immersive.
iPhone 13 and 13 Mini Performance
These new iPhone 13 devices are powered by the A15 Bionic chip. Apple promises you'd power through your tasks and activities easily especially as the devices have a 6-core CPU. They call it the fastest CPU in any smartphone – up to 50% faster than the leading competition.
There's a 4-core GPU that's meant to tend towards your graphics needs and let you fully enjoy graphics-intensive games. It's said to deliver 30% faster graphics than the leading competition. This is accompanied by more eye-catching visuals and lighting effects.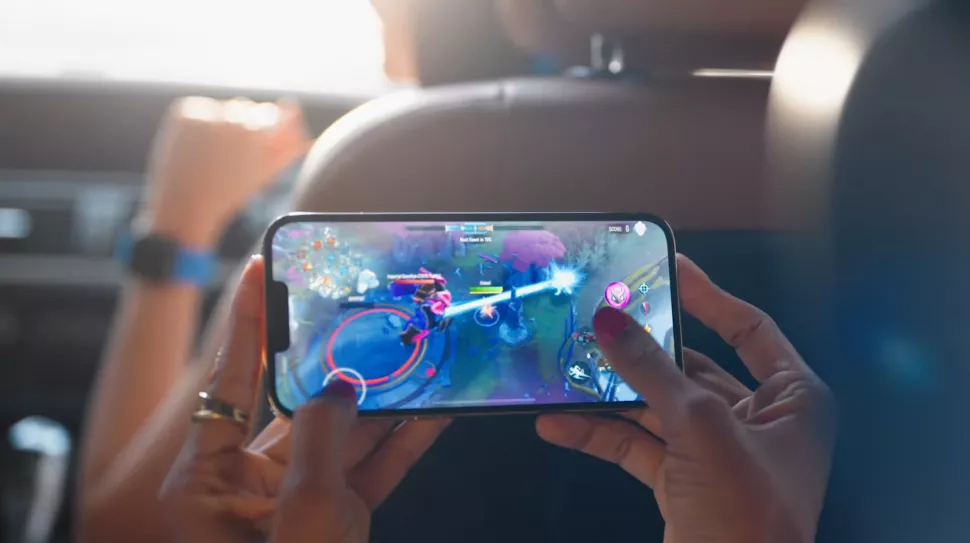 Still, on new performance-based upgrades, there's a new 16-core neural engine that helps you speed through machine learning tasks. This will help you breeze through when using features like LiveText on iOS 15. Others include SwingVision, Seek, PeakVisor e.t.c
With these upgrades to the performance, the iPhone 13 smartphones seem like a beast. And will be appropriate for power and heavy smartphone users.
iPhone 13 and 13 Mini Camera and Video
The camera system on the new iPhone 13 and 13 Mini is also powered by A15 Bionic. They combine great dual cameras, image signal processors, and computational photography to produce an advanced system.
One of the cameras on the rear is a 12 MP Wide camera that lets you take really bright and lovely photos. The other camera is a 12 MP Ultra-Wide camera that allows you to capture more creative photos.
A new feature called Cinematic Mode has now been added to the iPhone 13 and 13 Mini. This feature helps creators and cinematographers tell more engaging stories.
Advertisement - Continue reading below
One feature in Cinematic Mode that stands out is Rack Focus, which can automatically change the camera focus from one subject or human to another.
The mode can also anticipate when a subject enters the screen and then rack focus towards them. Also, when a subject gazes away from the camera, it changes focus and back. Filmmakers can create more compelling stories with Cinematic Mode as they can also tap to change focus on iPhone during filming.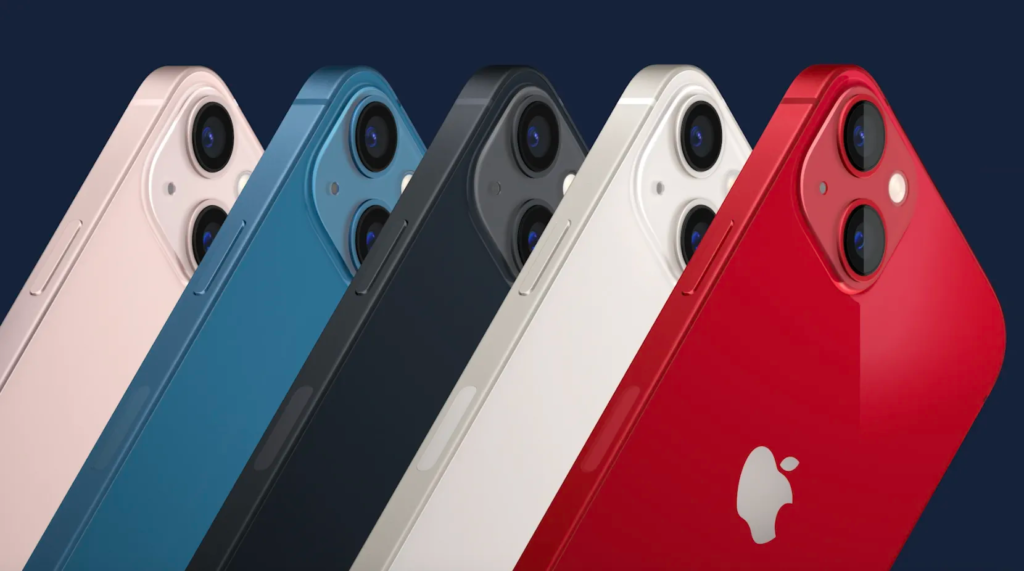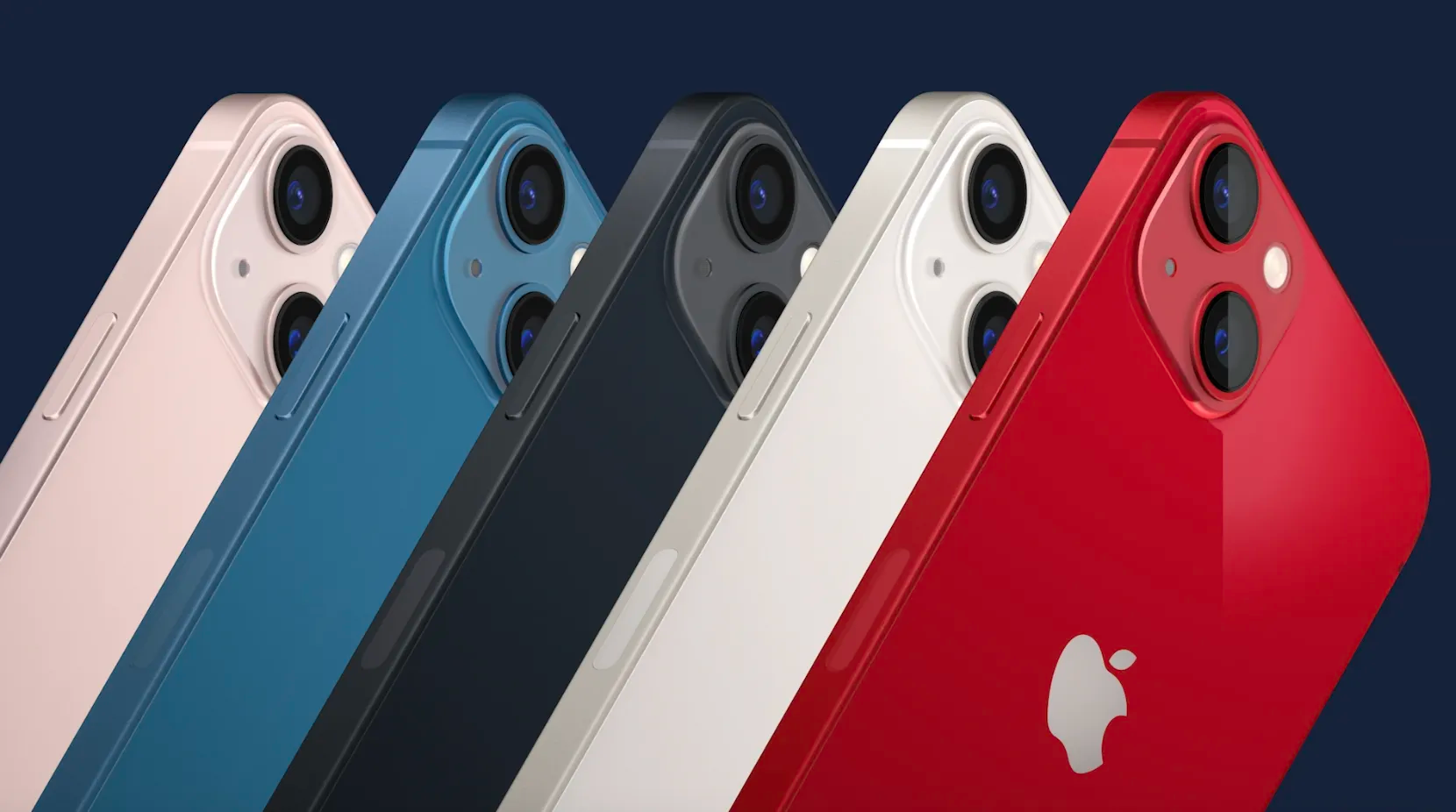 5G Support
As expected, the iPhone 13 smartphones support 5G connectivity and the manufacturers are looking to expand this to over 200 carriers in 60 countries and regions. Hence, please expect that 5G is coming to you soon with the iPhone 13.
iPhone 13 and 13 Mini Battery
These new iPhones come with better battery life. iPhone 13 Mini users will experience 1.5 hours longer than iPhone 12 Mini users. While iPhone 13 users will experience 2.5 hours longer than the iPhone 12. It also comes with a smart data mode that moves the device connectivity to LTE when 5G is not needed.
Since the battery capacity wasn't explicitly stated, we imagine Apple has retained the 2,227 mAh battery that came with the iPhone 12 Mini and the 2,815mAh battery that accompanied the iPhone 12.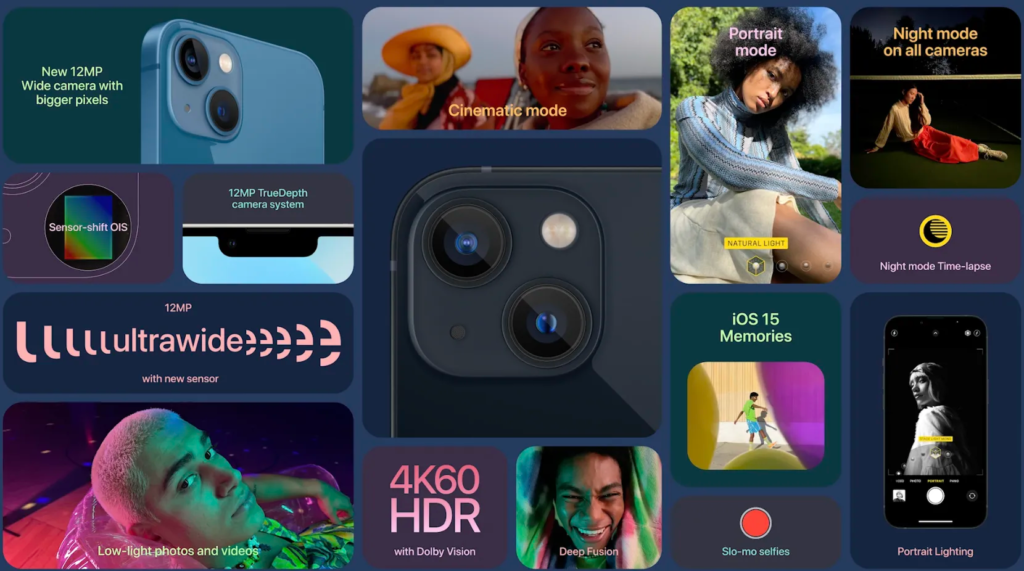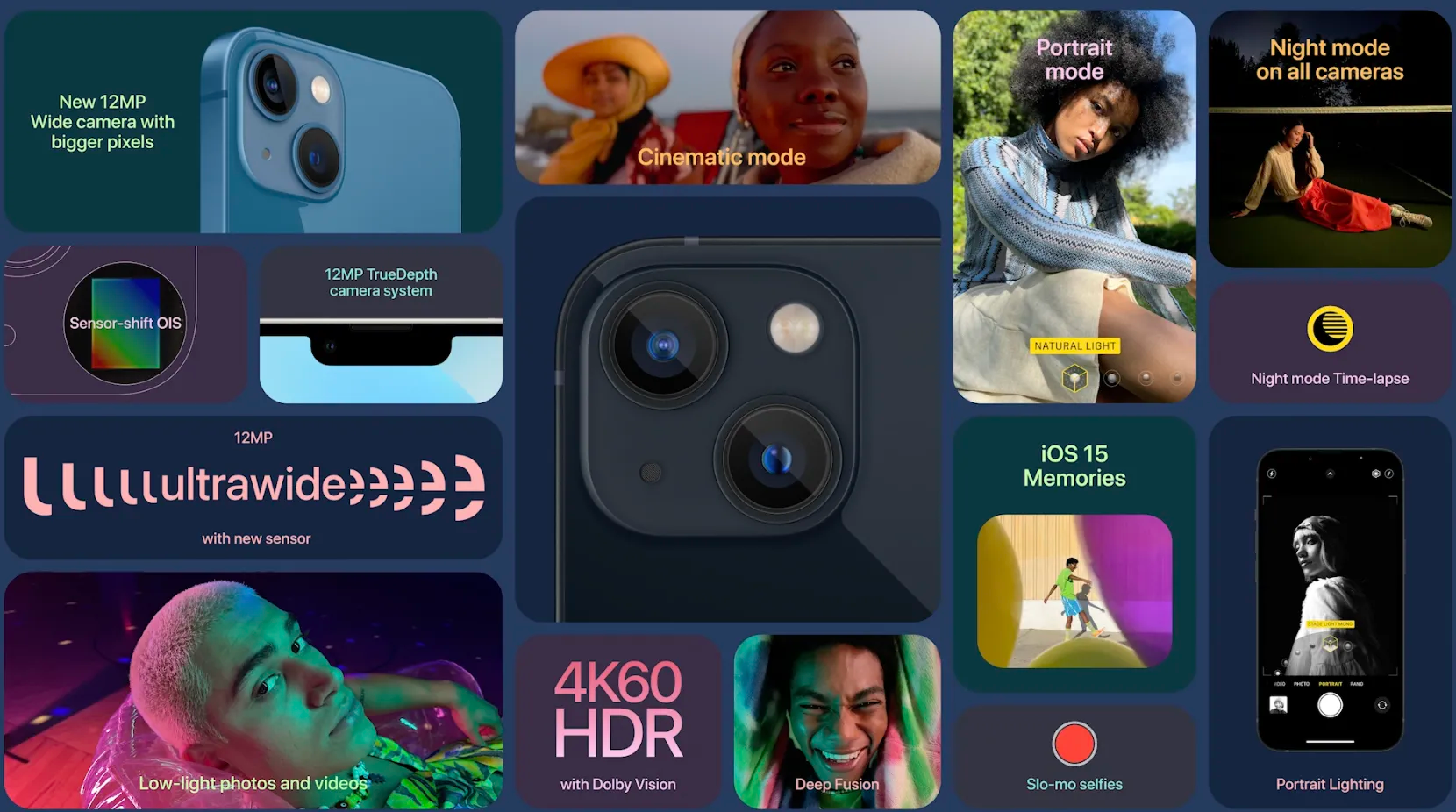 Privacy
There are a couple of things put in place by Apple to ensure privacy with the iPhone 13 and iOS 15. See some of these below:
Siri uses on-device speech recognition which means users' audio requests do not leave their iPhone.
Intelligent tracking prevention helps prevents hackers from profiling users with their IP address.
Mail privacy protection prevents senders from learning about your mail activity by hiding your IP address.
MagSafe
And like its predecessor, iPhone 13 and 13 Mini supports the use of MagSafe accessories. From multi-chargers to charging stands, to cases, wallets, car mounts, tripod, MagSafe battery pack, colorful leather silicone & clear cases, and a new MagSafe leather wallet that can be tracked.
iPhone 13 and 13 Mini Price and Availability
The price of the iPhone 13 Mini starts at $699 while the price of the iPhone 13 starts at $799. There will be 3 variants of this iPhone available based on the size of their internal storage – 128GB, 256GB, and a new 512GB option.
Advertisement - Continue reading below
These are the features, specifications, and updates that come with the new iPhone 13 smartphones. Tell us in the comments section which of these new updates are you more excited about? Also, will you be upgrading to the new iPhone or you'd pass?