About 2 weeks ago I met a lady called Lyndsay Handler. We had a chat where I told her the story about my search for clean energy lighting for my mother. What came out of this chat is pretty amazing and I can't wait to share it with you. But first, I need to tell you the story of how I finally got reliable clean energy lighting for my beloved off-grid mother.
---
WHAT IT MEANS TO LIVE IN THE VILLAGE
My name is Onyait Odeke. I am the last of 10 children. When I was younger, my cousins, nephews, nieces and I were always taken to the village for holidays. While some people went to meet their grannies in the village, I went to see my mother who lived there. Like many villages, mine is off the grid and has no electricity. We've lived there for a long time and it is not certain when or if electricity will ever be connected.
Advertisement - Continue reading below
Life was different there. It was nothing like we had in Kampala. It took us a while to get used to this but being young, it was fun. It felt like we had gone camping in the Amazon or something. For example, from having light in every room of the house back in Kampala, we had to get used to congregating around a dim kerosene candle commonly known as "Tadooba" or a kerosene lamp both of which produced a lot of smoke .
---
Click here for a chance to win a fully paid for ReadyPay solar kit for your loved one this Christmas
---
We had to get used to doing everything before dark because after dark, we had one or two lights only. To make a meal, we used firewood that would produce a lot of smoke. By the time the meal was ready, you probably would have lost appetite from all the smoke inhaled .
While in the village, our connection to the rest of the world was either by Radio or Mobile phone. The Radio used batteries and the mobile phone needed charging and these cost us money every week. We had to walk or ride a bicycle to a trading center about 10km away to charge a mobile phone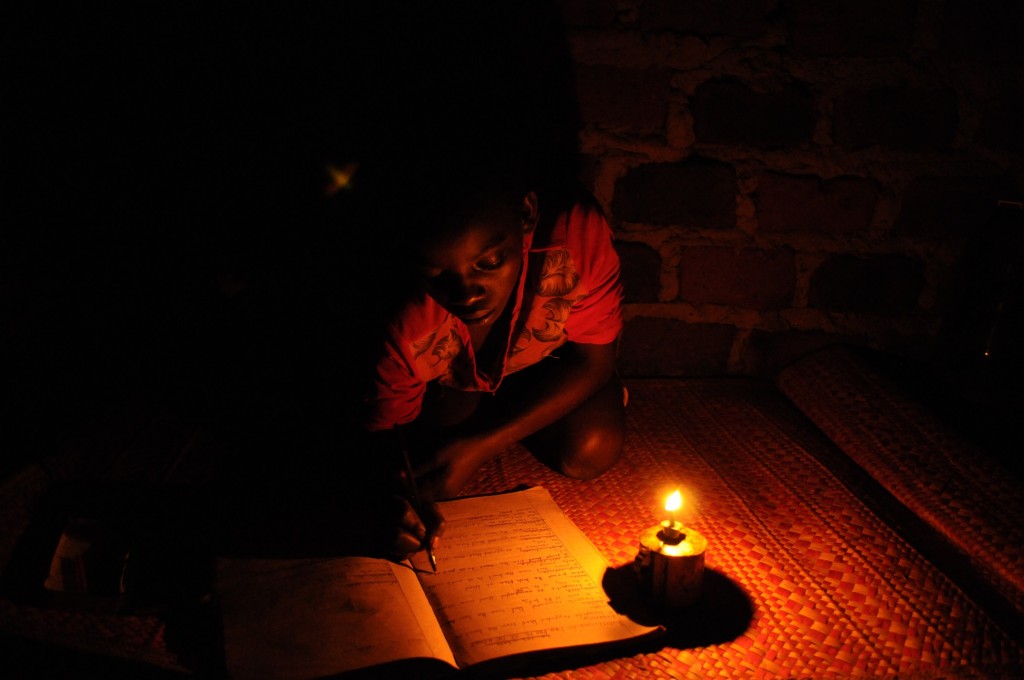 ATTEMPTS AT SOLVING THE PROBLEM
When I grew up, I began to think about all the energy issues my mother was facing. How much smoke from the firewood and the tadooba that she had to consume every day in the process of life. How long she had to walk or ride a bicycle to charge her phone or how many batteries she would have to buy to listen to her radio. Clean energy at the time was very expensive and not very efficient. I later realised that this is the reality for the vast majority of people in Uganda.
Advertisement - Continue reading below
After a while, a couple of companies began to bring products to market that looked like they would solve the problem. My siblings bought a couple of solar lanterns which I took them for my mother. I also participated in a photography competition and won a couple of solar lanterns that I quickly dropped off for her to add to her solar lantern collection. We were pretty sure these would solve the problem since they were many.
Shortly after, I began to get a lot of complaints from my mum that the lanterns aren't working. I quickly rushed to the village to find out what was wrong. To my shock, I found her comfortably using her Tadooba again.
---
Click here for a chance to win a fully paid for ReadyPay solar kit for your loved one this Christmas
---
Despite her being technologically challenged, I was furious and in a harsh tone asked why she wasn't using her solar lanterns. She quickly mentioned about how they aren't bright enough and are killing her eyes that are already old. "That big one you got me can't even light for 2 hours without dimming" she said.
"So where are they?" I asked. "They are around," she responded. I quickly looked around and saw none of them. So I asked again. She got up and went to her suitcase. What I heard next was like someone falling in a pile of saucepans and after, she showed up with a few of them and said "here they are and they all don't work".
Being an old woman, who can be stubborn and difficult sometimes, she would carefully wrap up the solar lantern, put it back in its box and keep it so far deep in her suitcase that nobody was ever allowed touch. Her suitcase is so big and always locked with a padlock. I have always wondered what is in there but since no one is ever allowed to touch it, I guess I may never know.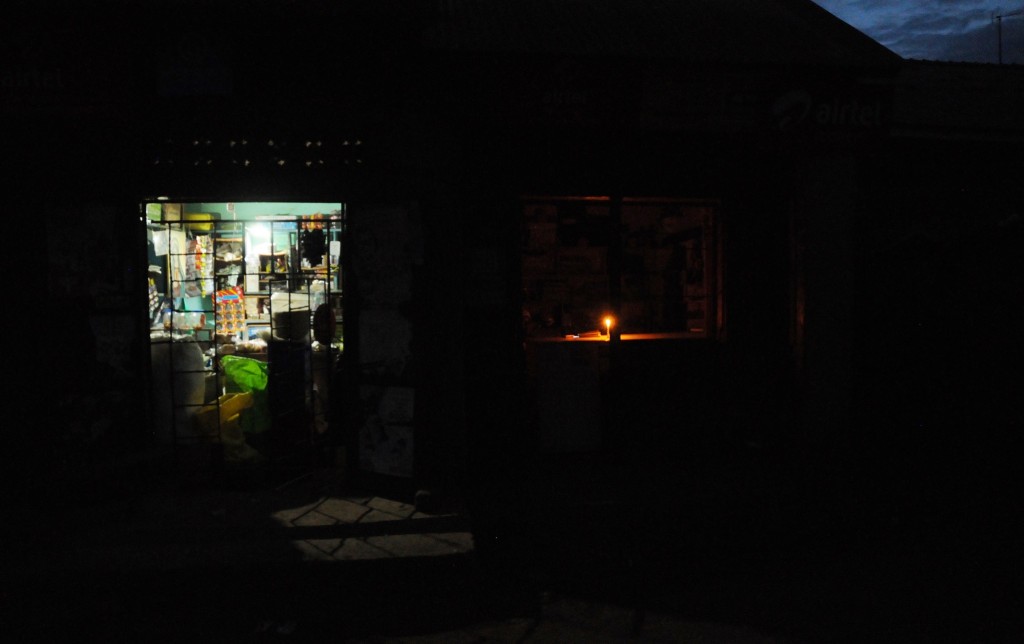 The next morning I charged all of them in the sun and deployed them at night. Most of them worked but like she had told me earlier they weren't bright enough or wouldn't last long. I felt bad for the old woman not knowing exactly how best I can solve her lighting problems. We kept exploring multiple options without much success.
Advertisement - Continue reading below
HOW WE FINALLY GOT THE SOLUTION
One day, my brother came home with a ReadyPay Solar kit and told me "Hey, I have finally gotten the solution to mum's lighting problems". So I looked at the kit wondering what about it was so unique. Wouldn't it end up in the big suitcase that nobody ever touches?
"How much is it?" I asked.
"650,000" he said.
"What"! I exclaimed.
"Calm down I only got it for 40,000".
"What!" I exclaimed again.
He then explained that a power company called Fenix had partnered with MTN to offer the ReadyPay Solar kit to users for only 40,000. The balance was payable over 18 months in affordable daily, weekly or monthly installments. Exciting as that was, I now questioned how good it is and whether or not it would help my mother.
Advertisement - Continue reading below
I was surprised that the ReadyPay Solar kit not only had 2 really bright LED lights but it also had a radio and could charge phones. When we took it for my mother, she had this look of indifference – here comes another lousy solar lantern. But when we showed what it can do and how bright it was, she was very excited.
We began our monthly payments and are now half way to owning the kit. After a long struggle, my mother has clean lighting and doesn't have to breathe in kerosene fumes from tadooba or suffer from dim lights. Even better, she didn't have to spend on batteries for her radio that she loves very much. As a huge bonus, she could also charge her phone and didn't have to move over 5 kilometers to the trading center to charge her phone anymore. She is really happy now.
I'm sure another issue will come up soon, but when it does, I will deal with it too 🙂
---
HERE IS A CHANCE TO WIN A FULLY PAID FOR READYPAY SOLAR KIT FOR YOUR LOVED ONES
just like my mother who is now comfortable with her ReadyPay solar kit, you can win one for you loved ones. Remember the lady that I told you I had talked to earlier? she is the MD of Fenix International that designed and developed the ReadyPay Solar kit from and for Uganda. After I shared with her my story, she offered to let us give away some ReadyPay Solar kits to people like me to give to loved ones who are off the grid like my mother was.
Find out how you can participate in the #ReadyPaySolar Christmas giveaway for a chance to win one of 5 fully paid-for ReadyPay Solar kits valued at Ugx 650,000 for your off grid loved one.
Image: Onyait's Mum  by Old Tom's Lens