Forget the days where you would see lovely things online and would only dream about them. As we speak, if you saw something you like, Big or Small, you can order it and have it shipped right to your door step. Whether it is a car, a watch, a perfume, a smartphone, tablet or Tv; You can ship almost anything.
In the past, you either had to fly there yourself or have someone traveling abroad do it for you. The common scenario was those that had relatives abroad would email them the things they would like and after waiting for months they would finally arrive.
Advertisement - Continue reading below
People often ask many questions about online shopping. Most of the questions they ask revolve around how they can shop online and or ship to Uganda.
"How can I shop online and ship to Uganda?",
"Does Amazon/Ebay ship to Uganda?
"What are the charges to ship to Uganda?
In this post, we shall attempt to answer most of those questions and help you get started with shopping online and shipping to Uganda.
How can I shop Online and Ship to Uganda?
There are 2 ways to shop online. You would have to know what you want to buy first and where you want to gt it from. This includes knowing which sites have the stuff you want to buy. The most common shopping sites are Amazon and Ebay that have a wide variety of items for sale. However, their are so many shopping sites that you would run out of choice.
You need to be able to pay for the goods you want to buy online and that is possible with a VISA debit/credit card or Mastercard. These are provided by your bank (Most banks In Uganda now offer VISa cards you can use to shop online). Other payment options include Paypal among many others.
On shipping to Uganda, since shipping directly from abroad to Uganda is not supported by multiple vendors, you would then use the companies we've listed below to ship to Uganda. Some of them shop and ship on your behalf and you hand them the cash before you get your goods. Other give you a shipping address to which you ship the goods. They then ship the goods to Uganda and deliver them to you.
Does Amazon/Ebay Ship to Uganda?
The quick answer is no. Neither Amazon or Ebay ship directly to Uganda but there are companies that can help you do just that. (We've heard of some Ebay vendors that support international shipping)  There are shipping companies that can help you shop or ship from around the world to Uganda.
7 companies that will help you shop online and ship to Uganda.
We have not used all these companies and this post does not serve as an endorsement but these are these are the companies that can help you shop online and ship to Uganda. (We have personally used Intraline Online, Intership.ug and GoodsExpress)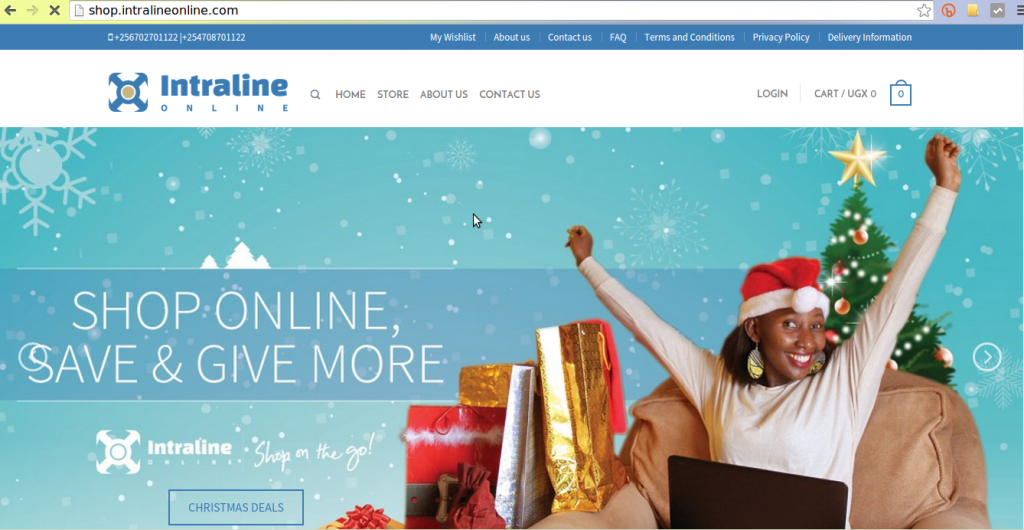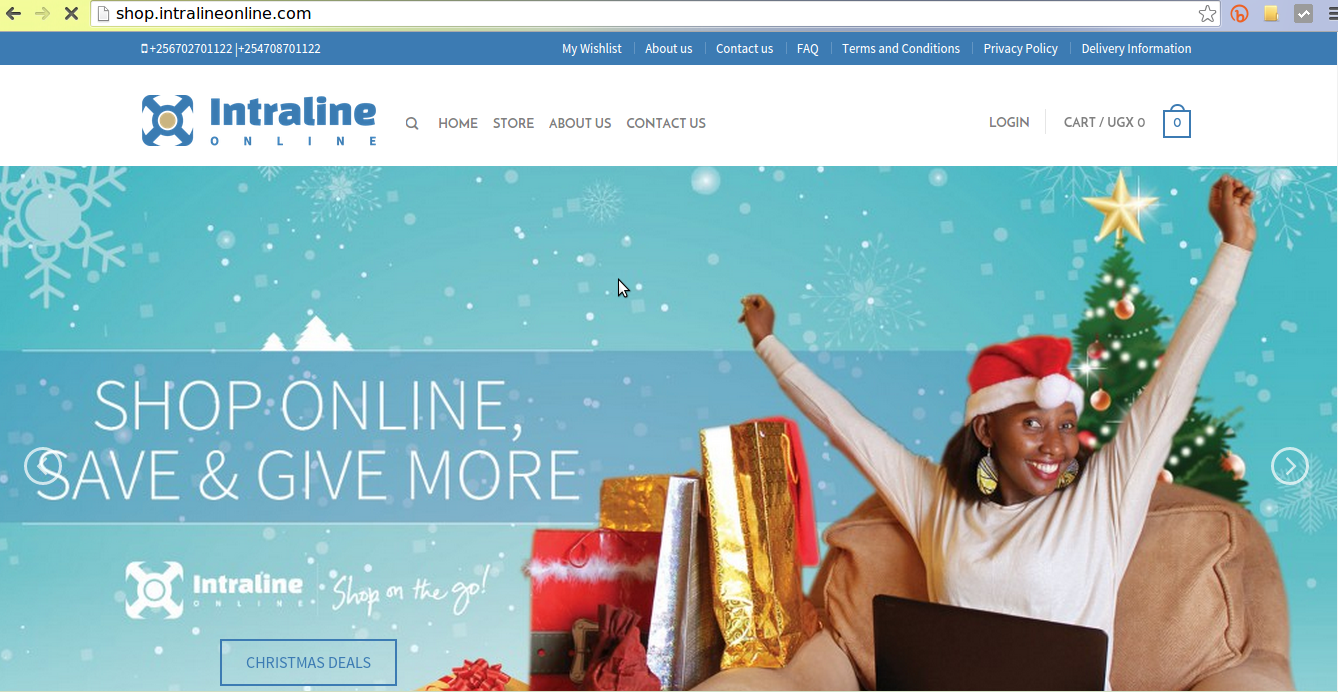 Intraline online
Intraline Online is a subsidiary of Intraline Shipping. Intraline Online is an eCommerce platform that let's you shop for the best brands from online stores worldwide and deliver to you at your convenience.
You pay 50% of the fees and the balance when your goods arrive.  One of the advantages of Intraline Online is that the prices are in Uganda Shillings and  it's much more clear what you are paying for shipping, taxes etc
Read More: Intraline Online lets you buy from abroad and ship to Uganda, Kenya and Rwanda
Get in touch with them on Facebook or Call  +256702701122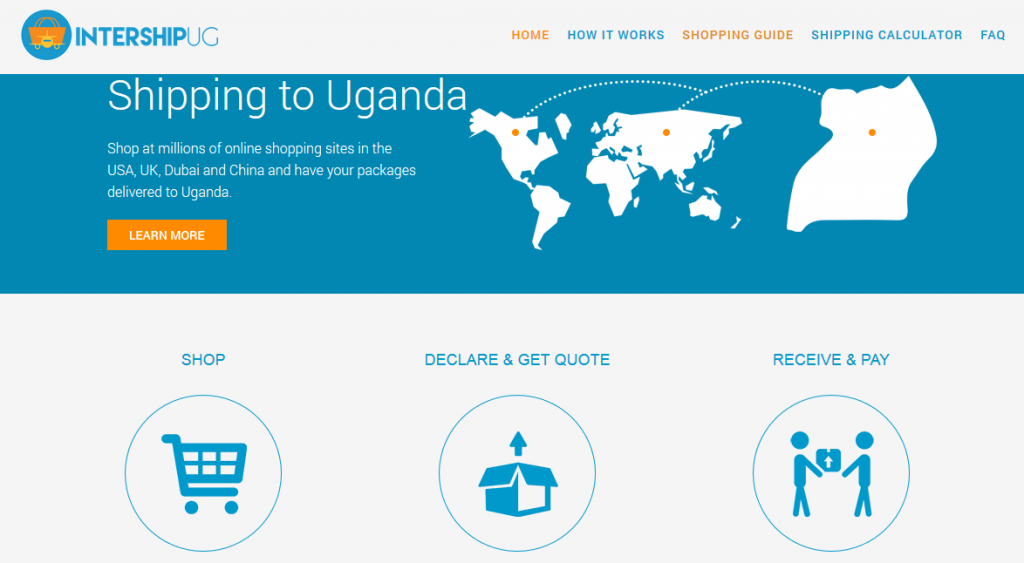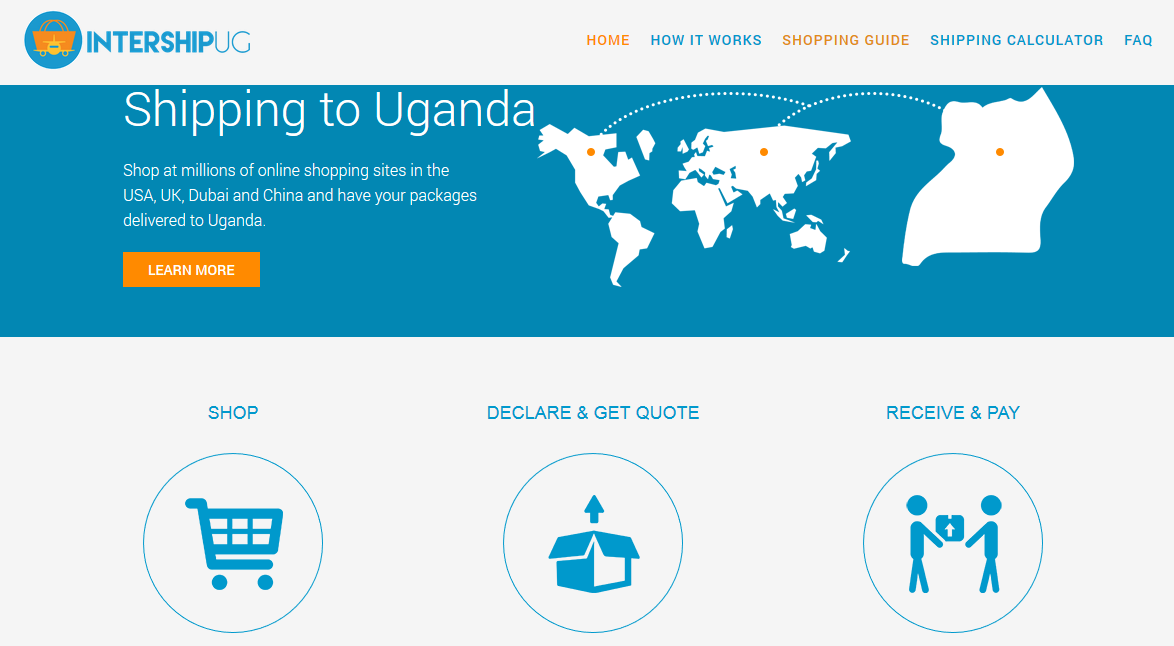 Intership.ug
Intership.ug is another Ugandan shipping company that can help you shop onine and ship to Uganda. It has a very user friendly website with a lot of relevant information. Even if you cannot shop directly on the platform, they allow you to add links of the stuff you want and then calculate for you what it will cost you to ship that item.
Read More: Intership.ug let's you shop online and ship to Uganda
Get in touch with them on Facebook or Call +256 756 777 799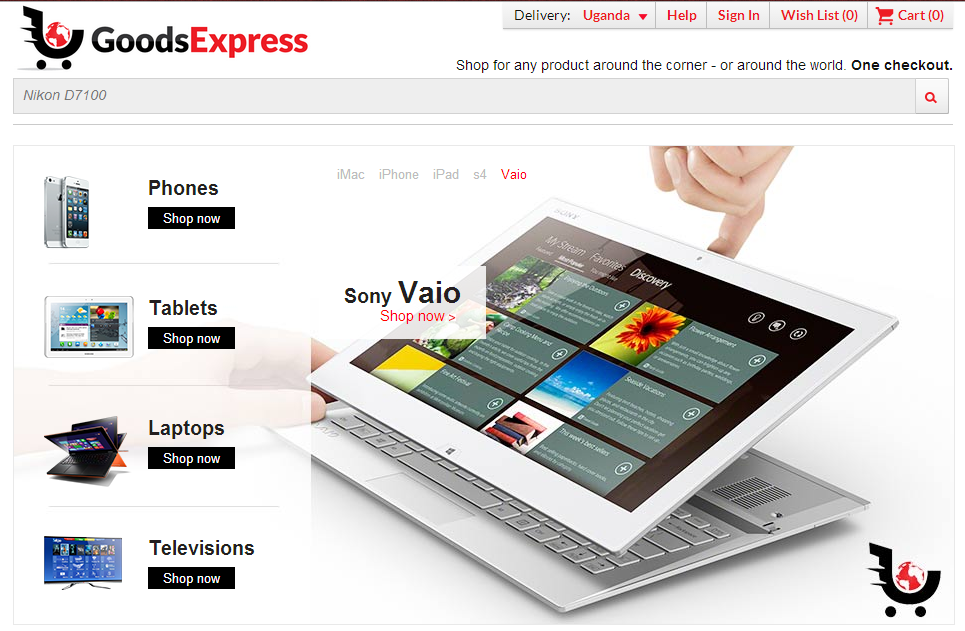 GoodsExpress
Update: Goods express closed shop in Uganda.
Goods Express an eCommerce site operational in 44 countries globally with 6 of those in Africa last year opened shop in Kampala. They enable you shop from top online retailers on the internet and ship the product for you to your address in Uganda. Alternatively they have pickup points, one in Village Mall Bugolobi where you can pick up your stuff.
Read more: Goods Express now shipping to Uganda, Lets you conveniently shop across the world
Get in touch on Facebook or Call: +256 414581850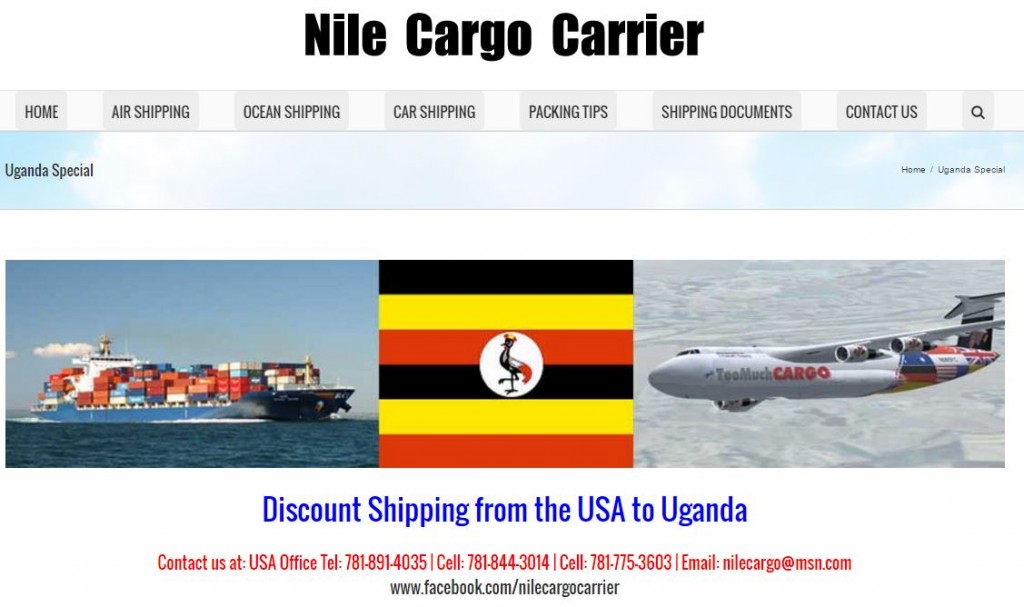 Nile Cargo
Nile Cargo is the latest entrant into shipping for individuals. They seem to have been in the shipping business for a while. For small and individual items, they provide a US address to which you can ship t upon purchase then they ship it from the US to Uganda.
Get in touch with them via Facebook or Call 0781-775-3603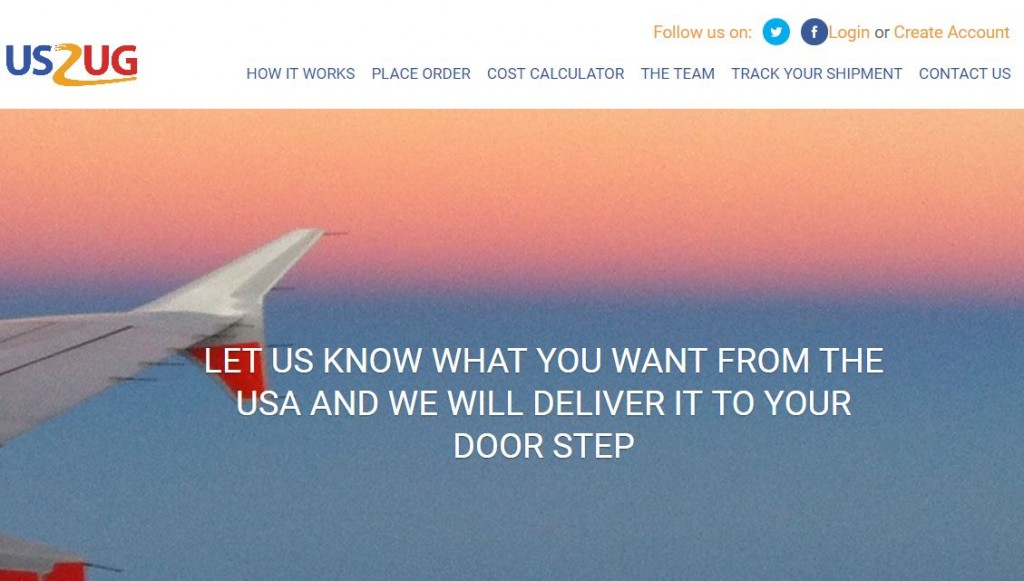 US2UG
US2UG helps you shop from mainly US stores and ship to Uganda. On their website, they have 10 stores listed including Amazon, Ebay, Macy's, Best Buy and others.
Catch up with them on Facebook or call 039 2177082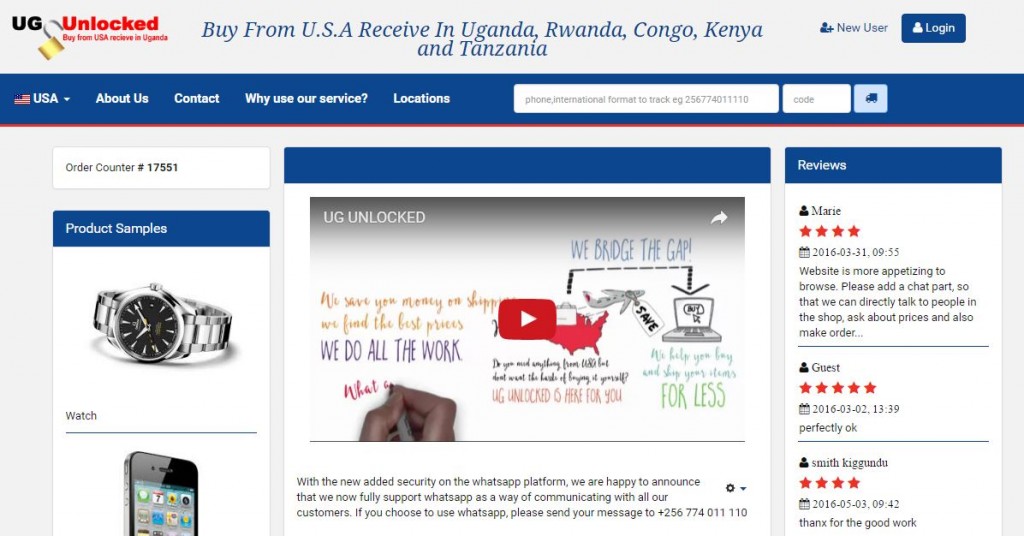 UG Unlocked
UG Unlocked or popularly known as "Buy in the US receive in Uganda."  is one of the first companies we ever knew about helping people ship small items to Uganda. According to their website, they seem to have expanded the business to Rwanda, Congo, Kenya and Tanzania. We know of many customers that have shipped with them. They also have an Android and iOS App.
Get in touch with them on Facebook or Call 0774 011 110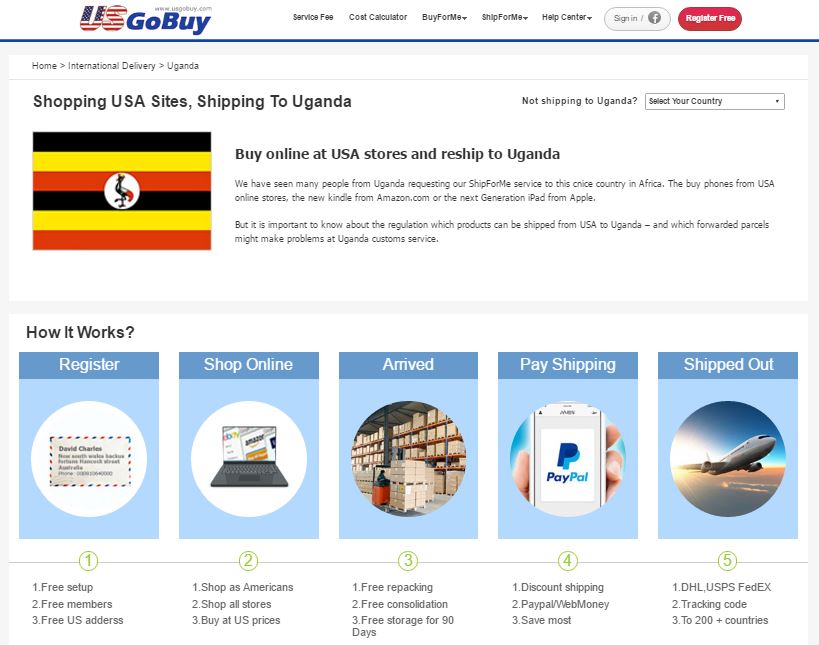 USGoBuy
USGoBuy is unique in that it can ship from over 200 countries to Uganda. They majorly use international shipping and courier companies to ship to your country of choice. They have a "Buy for me" or "Ship for me" feature.
They are popular store in the US and claim to have shipped for over 200,000 clients in over 200 countries. We have never used them but they are definitely one of the viable options when shopping online and shipping to Uganda.
You can get in touch with them on Facebook or Call them on +1 (503) 384-2291
---
Do you know any other companies that offer this service that we do not know about? Have you used any of these companies before? share your experiences with us in the comments.