Facebook has been known to bombard us with an onslaught of ads that you have to wade through to get to your friends' posts. And Facebook is uncanny in their knowledge of your tastes and interests.  You may not have realised the importance of what you were doing at the time, but you should know, Facebook already knows your name (they forced us to use real names some time back), your age, where you live, your circle of friends, and probably your phone number. Facebook knows your email, your interests and what pages you visit; ever wondered why you can comment on third party websites outside of Facebook using your login credentials?
The secret behind Facebook's rise to the top has been its accumulative wealth of user data (1.6 billion people, hello!) which the social media company serves up a constant stream of ads, generating millions of dollars in the process. When I open the Facebook App on my Huawei P7, the ads come at regular intervals and the urge to click on an app suggestion is so strong, I often end up doing it anyway whatever my reservations. In fact, mobile ads contributed a huge percentage of Facebook's $5.38 billion revenue from this quarter.
Advertisement - Continue reading below
Some of you might not be aware but there is a provision to manage what ads you receive and how to receive them if at all and we are going to show you how. It's quite simple actually but much as a good percentage of our productive time is spent on Facebook, we don't stray too far from the home page.
How to Manage Facebook Ads
Head over to the Ads Section in Facebook Settings. Might we add, you need to be signed in to Facebook as you do this.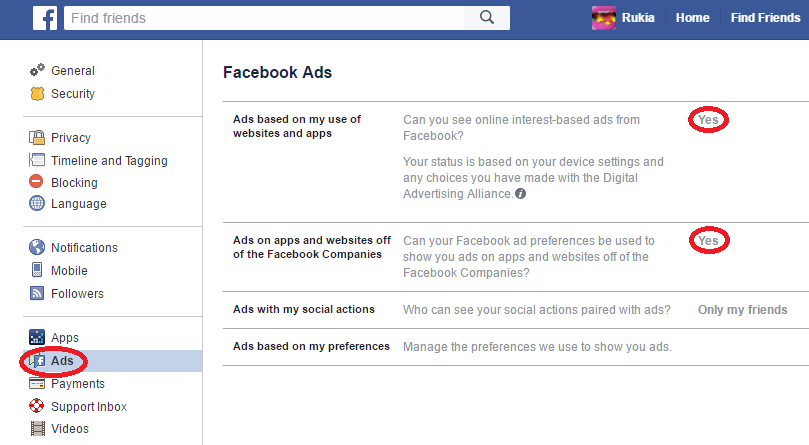 As you can see, by default the ads are set to allow. If you don't want to get interest-based ads from Facebook and ads on apps and websites off companies owned by Facebook, you will have to edit to NO and problem solved.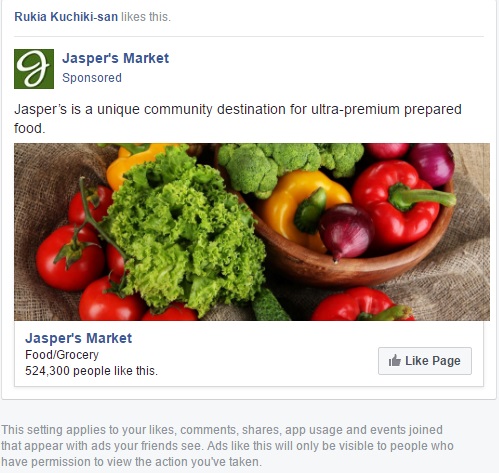 You will find social actions as the second-last option in the ads section. Social actions are ads you receive based on what you like and share which your friends will receive. This has more of a bandwagon effect. You tend to like what our friends like and Facebook seems to capitalise on this in their market strategy. By default, Only My Friends is selected, but if that isn't your style, select No One. 
Advertisement - Continue reading below
In order for you to have better control over what ads you receive, you can open Ad Preferences and manually select your personal areas of interest or add your own. You can also delete preferences you do not like. This way you have better control over kind of ads you can receive. Perhaps the ads won't be as intrusive and passive aggressive if you have a hand in what you want to see.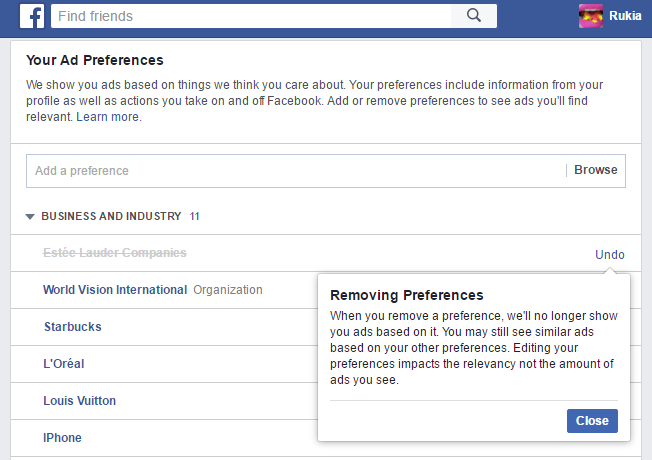 Selling ads is of the major reasons we are able to access social media services such as Facebook, Twitter, and those E-Mail addresses. While not inherently a bad thing, the way we receive the ads matters. Nobody wants to have an ad shoved in their face, so keeping that balance is a tightrope these companies are learning to walk. Facebook recently announced that they would now be able to display personalised ads even to non-users of the social site. This move branches from what Facebook calls Facebook Audience Network which were ads for Facebook users only based on their interests. However you an opt out of these ads as well by clicking on the AdChoices icon next to an Audience Network ad. Google, by far the biggest ad company has a similar option with the ads they show.