There are many reasons why it is important to rate and review apps that you've used. First off, when you rate or review an app on the Apple App Store, you help other users understand the app's use case, its challenges, and other details that they need to know before they decide to download it for themselves. Also, ratings and reviews help developers behind the app gather feedback about users' experience and any challenges they might be facing while using the app.
Finally, when you rate apps, the App Store understands the kind of apps you like, and you'd end up getting a more personalized experience in App Store. In this article, we will show you how to rate and review apps on Apple App Store.
Advertisement - Continue reading below
---
---
Rate Apps on Apple App Store
On your iOS device, tap on the App Store app icon to open it.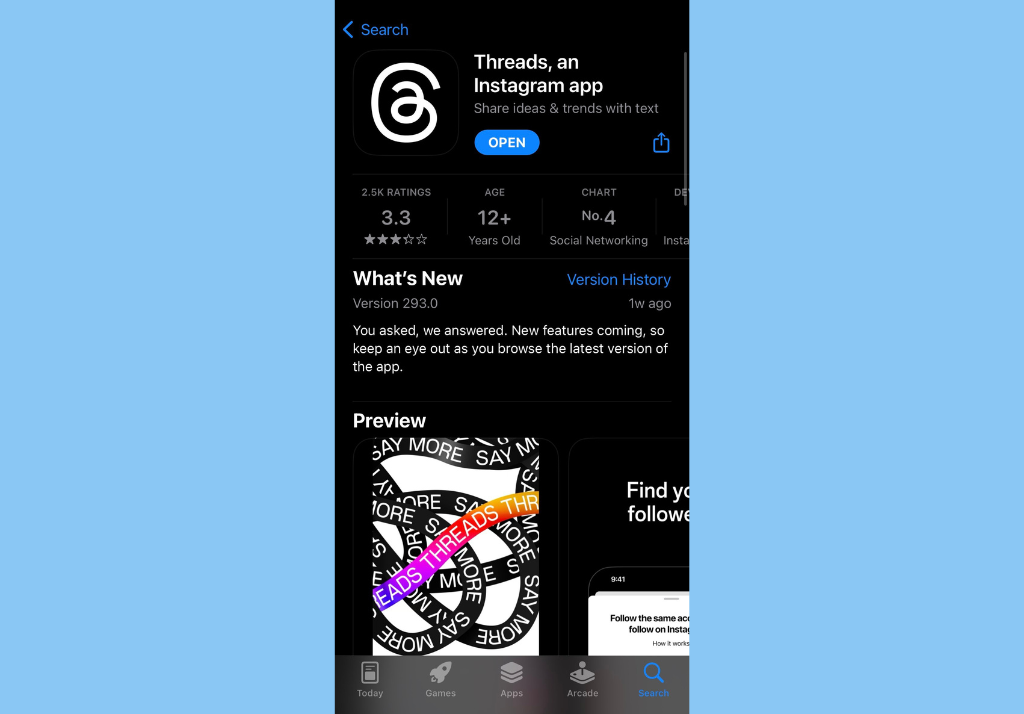 Next, tap the Search button on the bottom bar and search for the app that you would like to rate. Tap your profile picture (at the top-right of the App Store), then choose Purchased if you would like to see and rate every app you have installed on your device.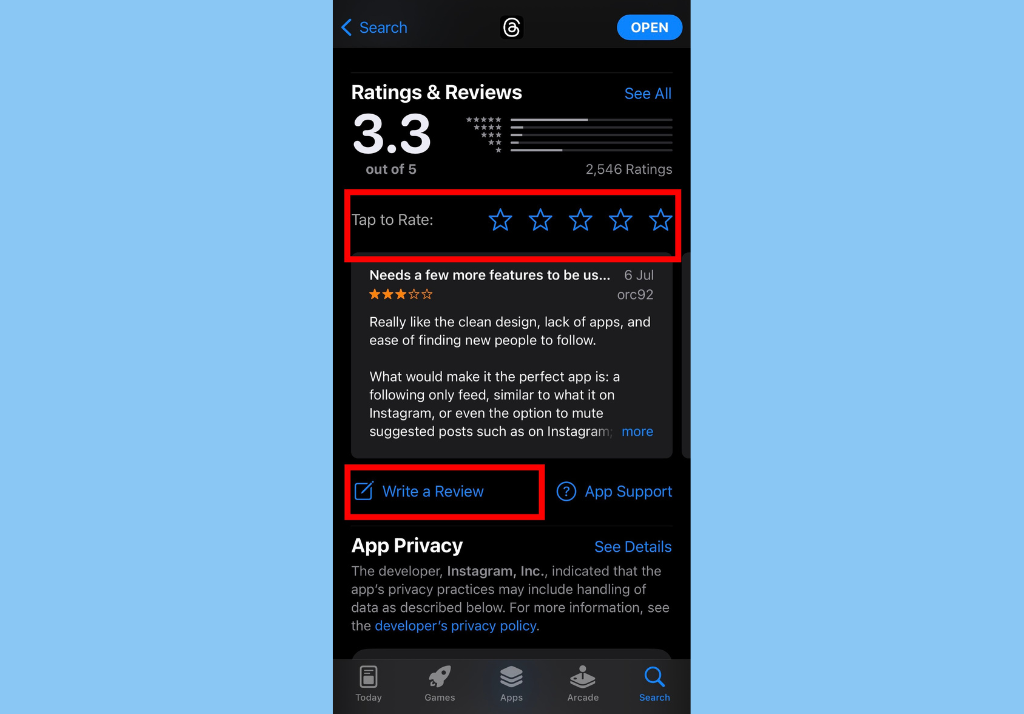 Tap on the app that you would like to rate and scroll down to the Ratings & Reviews section.
Right next to "Tap to rate", tap the number of stars you want to give the app.
Once you're done, your rating will be saved automatically.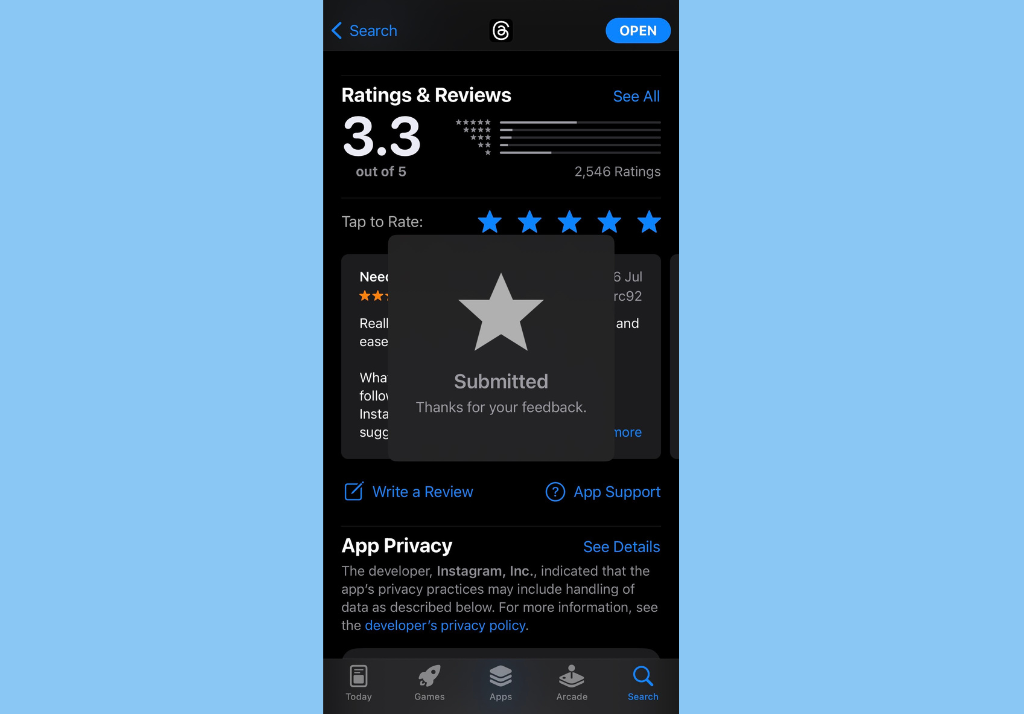 You can also tap on "Write a Review" to drop written feedback about the app
Conclusion
To conclude this, you should keep in mind that you can only rate or review apps that you have downloaded and installed on a device. Have you had any bad experiences using any app? You should share your feedback by rating or reviewing the app.