Ideally you shouldn't have to change your country in whatever service you use. Unfortunately, the global economy is uneven and some countries get to enjoy certain privileges than others. This isn't more evident than how content is consumed and distributed on the internet.
Because some service providers or app developers choose to launch their services in certain regions — mostly the U.S — you won't be able to download these apps in the App stores. That sucks if you really want to use that App. This is especially true for streaming Apps such as Disney+, HBO Max, Peacock, Pluto, IMDB TV, Hulu etc.
Advertisement - Continue reading below
If you really have to use these apps that aren't available in your region, you'll have to change your region/country in the respective App store settings. For the Google Play store, you can only change this once a year. That's right; once a year. I have had to do this to access some streaming services on my newly acquired Chromecast with Google TV.
Besides changing your country, you will also need to turn on VPN with servers located in the U.S. Without the VPN, the App store still detects your physical country of origin and certain apps and services are still out of your reach. There are several commercial VPN choices you can use including ExpressVPN, NordVPN, Windscribe, Surfshark, IP Vanish among others.
---
Read more: Before you use a VPN on Netflix, here's what you should know
---
Changing country on Google Play store
To change your country on the Google Play store, tap on your profile avatar > Settings > General > Account and device Preferences > Country and profiles, and then select your country of choice. Your profile will take upto 48 hours to update. Note that you won't be able to use the Google Play balance that you have in your old country in your new country. You might also lose access to some books, movies, TV shows, games, and Apps.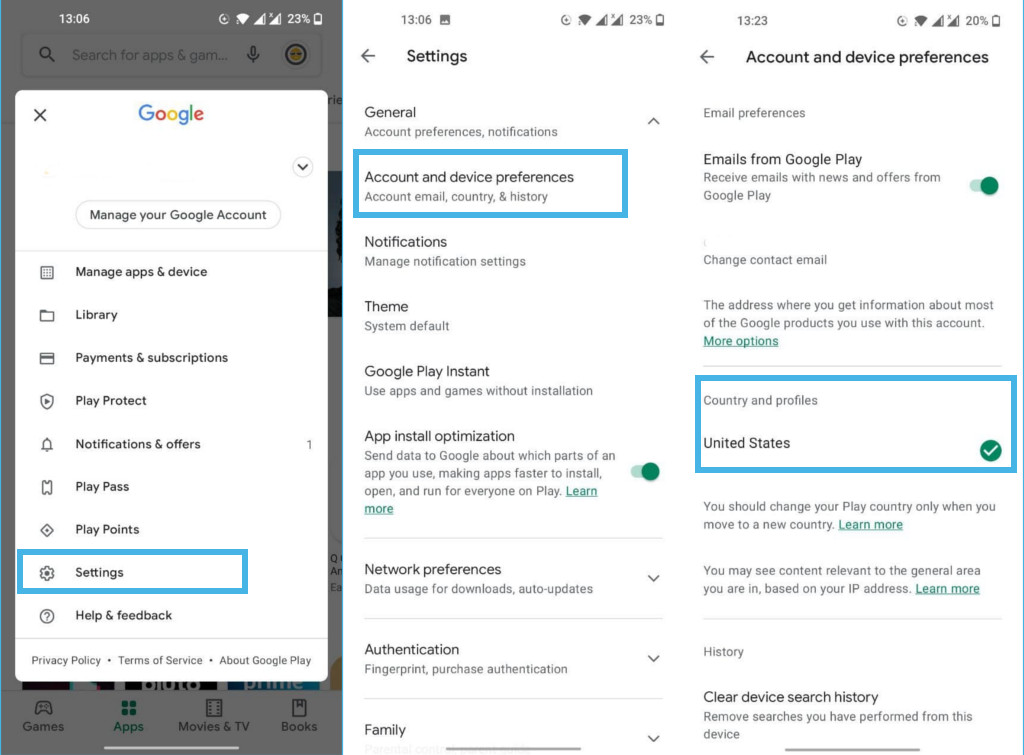 You'll also be asked to enter a payment method that should correspond to that of the U.S. This is where virtual Visa cards come in.
Virtual Visa cards enable you to pay for goods and services online via Visa-enabled cards. The cards aren't physical though. They are purely digital but contain all information that a real physical virtual card normally has such as the card number, expiry date, and CVV. Virtual card providers allow you to fund your virtual Visa card through local payment options such as Mobile Money or bank transfer. Eversend and Barter by Flutterwave are so far our top recommendations for Virtual card providers.
Advertisement - Continue reading below
---
Read more: How to Create a Virtual US Dollar Card on Eversend
---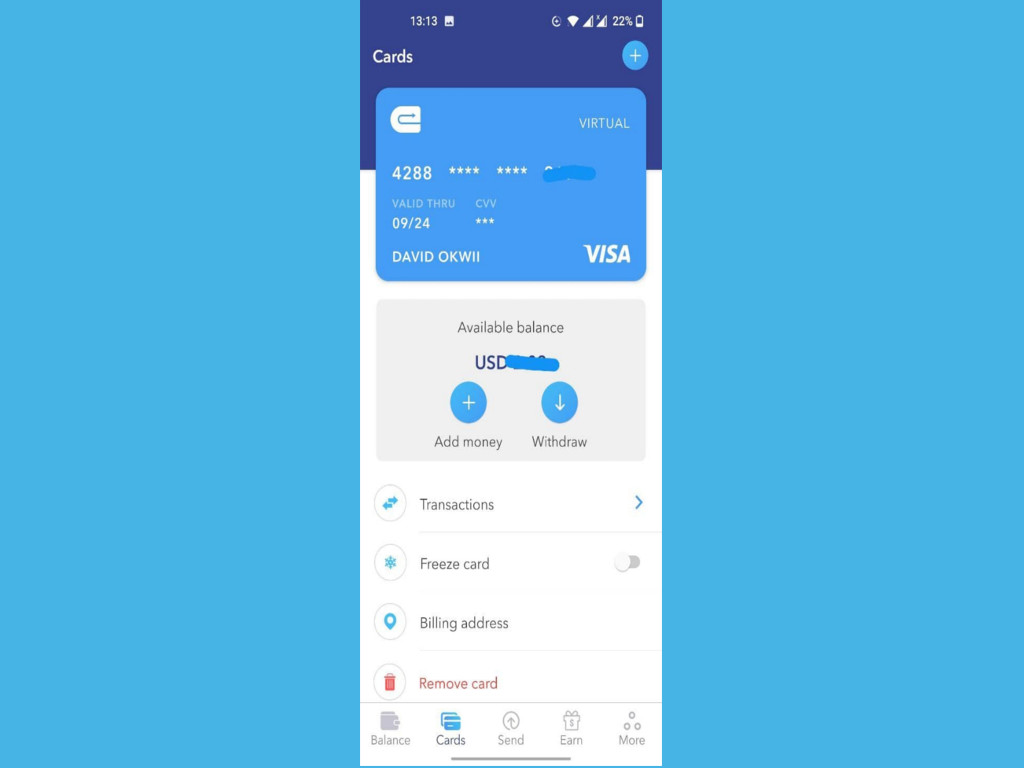 Virtual cards are really powerful for these purposes.
Change Country Region on iOS
To do the same on your iPhone/iPad, Open the settings App > Tap on your name > Media & Purchases > View Account > Country/Region > Change Country or Region > review terms and conditions.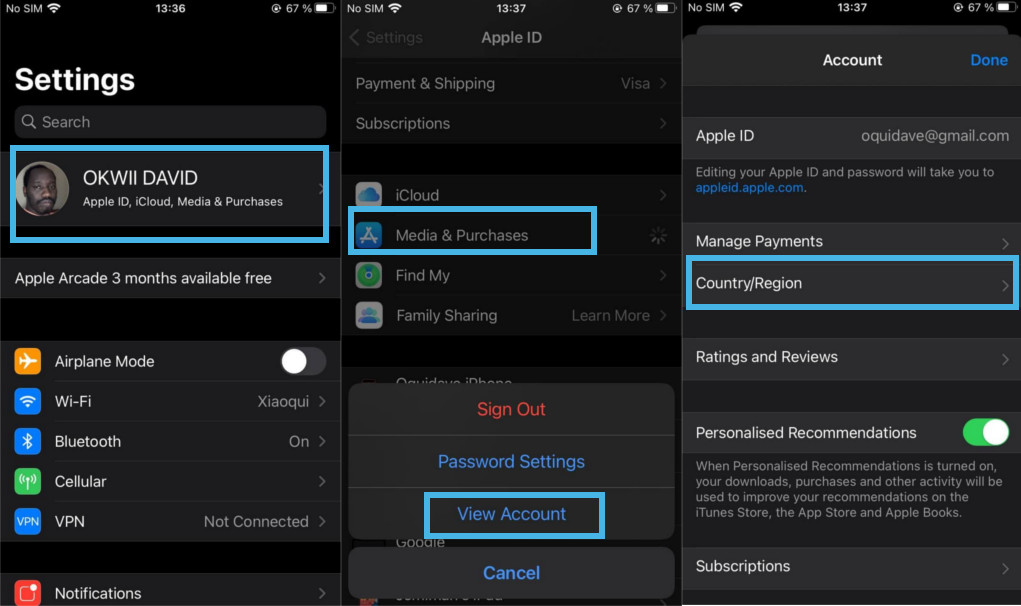 Before you change your country, be sure to spend any balance remaining on your Apple ID. Also, Cancel your subscriptions and wait until the end of the subscription period.