Netflix is so far the biggest name in online streaming. You can access Netflix from most parts of the globe now as long as you have an internet connection and are willing to pay a monthly subscription. However, not everyone gets the same stuff. That's where VPN or Virtual Private Networks come in.
VPNs have since grown in popularity because they can in part enable you get around content geo restrictions. The concept of licensing content to specific regions comes from TV and Movie industry. Different content copyright holders own various distribution rights in different regions. Netflix which in turn buys this content from these providers is legally obliged to observe these licensing agreements.
Advertisement - Continue reading below
As a result, American Netflix is vastly different from Netflix you'll access from Uganda or Kenya or India. That's true even if you're an American subscriber who's traveled abroad. You'll be forced to access Netflix library restricted to that physical geographical location. This upsets some users and many have resorted to using VPNs to get around these geo content blocking.
But VPNs aren't a silver bullet.
Netflix hides some Hidden titles
If you have been using a VPN to get around annoying geographical content licensing on Netflix, you are now at loss. The streaming giant has been hiding content from its content library when it detects you're using a VPN as of 2020. This is a softer stance from what it was previously doing — blocking VPN users from playing restricted content.
According to Torrentfreak, latest changes by Netflix ensure VPN users don't run into blocked content. Users are instead showed content that Netflix has global license to and its own Netflix Originals titles. I have actually observed this myself on my Netflix account. Using a VPN on Netflix to get around Geo licensing is a hit or miss affair. For instance, I noticed I am able to stream Criminal Minds and the Good Doctor with a VPN on and sometimes the titles don't show up at all even with a VPN still on. However, you'll still run into proxy detected message below;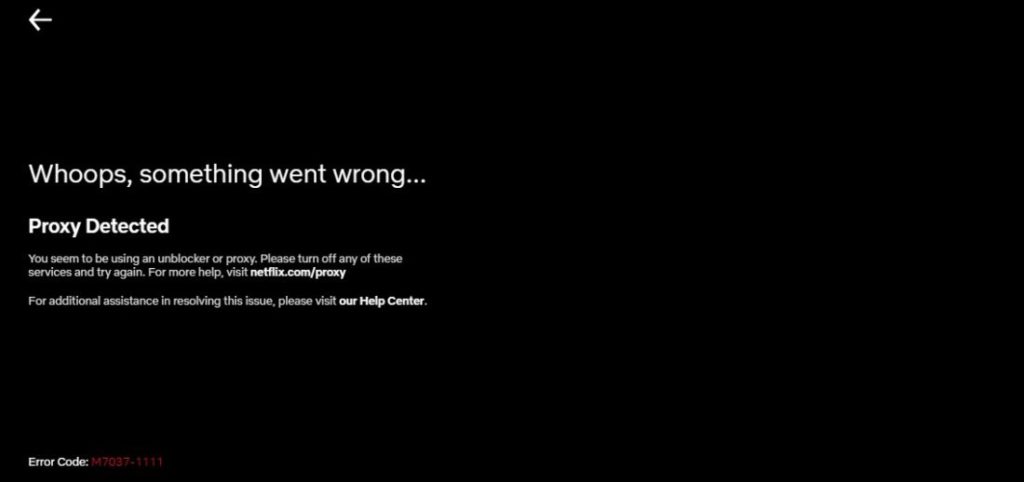 In Aug 2021, Torrentfeak reported that Netflix was blocking residential IP addresses that it associated with "VPN Pirates". Netflix has been playing a hide-and-seek game with VPN providers who are constantly innovating ways to get around Netflix restrictions inorder to please their users. Netflix is able to detect and block VPN usage by identifying and banning a block of IP addresses linked to Commercial VPN providers.
VPN providers apparently go around this by using residential IP addresses given out by Internet service providers as proxies to their networks. Unfortunately some Netflix customers who aren't even using VPNs have been caught in the cross-fires as Netflix moves to ban their IPs.
Advertisement - Continue reading below
Using VPN cuts your internet speeds
Another thing that you should know is a VPN cuts on your internet speeds. The order highly depends on the quality of your WiFi router and how fast your VPN provider is. In my case, my speeds are cut by as much as 60%. So you really need super fast internet speeds of not less that 10Mbps to start with. This should leave you with about 4Mbps. That's fine if you're streaming an HD movie from Netflix for instance.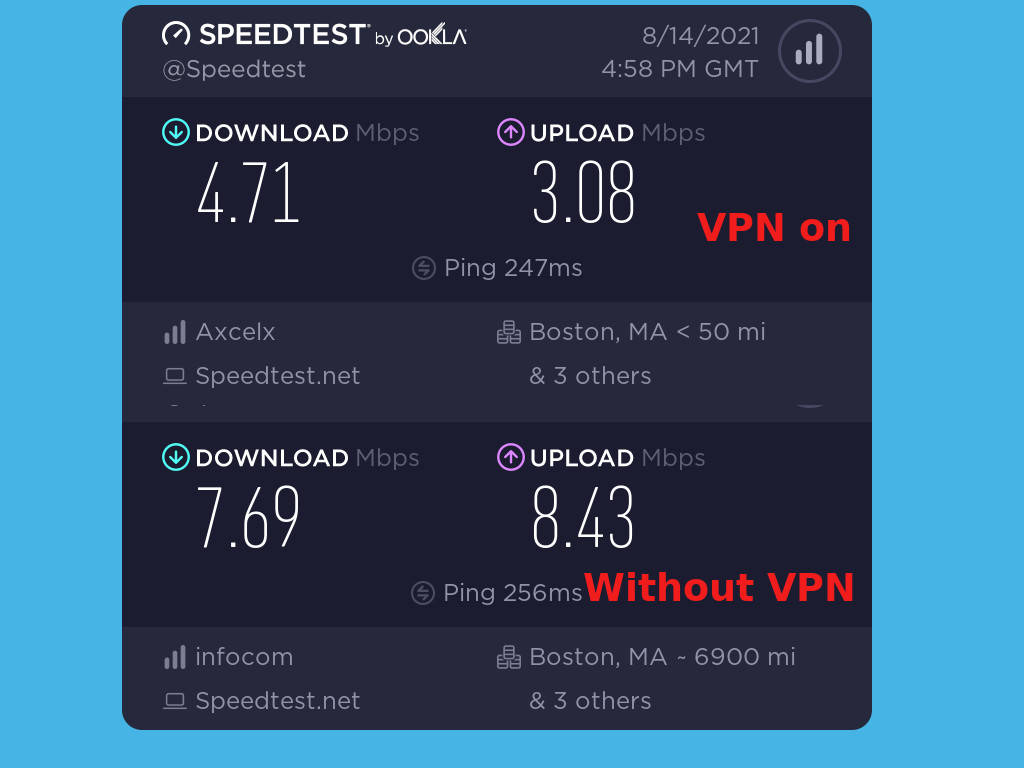 Related post: Using router VPN with Roku
You can use fast.com(owned by Netflix) or speedtest.net to test your internet speeds. Speedtest.net is a lot more flexible in that you can choose the destination test server location unlike fast.com. So it's better for more fine-grained internet speed tests.
Best VPN providers for streaming Netflix
If you're going to use Netflix via VPN, then think carefully about your choice of a provider. A VPN connection by its very nature reduces on your internet speeds regardless of the protocol or service provider. This is because of the additional encryption overhead created by the VPN tunnel. The connection speeds can further be exacerbated by a slow VPN provider. So do your research before you start experiencing buffering while streaming. Here are some of the options we know;
ExpressVPN: If you're in the market for a VPN to watch Netflix, then ExpressVPN is downright one of the most popular choices out there. It's fast, easy to use, supports multiple clients such as Smart TVs, Mac/Windows/Linux, Android/iOS, specific routers and much more. It's now to get around Netflix's VPN blocks. However, it's also the most expensive on the list. ExpressVPN's best deal goes for $6.67 a month ($99.95 now for 15 months of service).
SurfShark: It's another great commercial VPN service provider for streaming. Like ExpressVPN, it supports a wide variety of clients which increases the likelihood that your device is supported. Its speeds are good, but not so great and the price is quite cheap too. Surfshark's best deal is starts at just $2.49 a month plan ($59.76 now for two years of service).
NordVPN: This is another great option for streaming Netflix. It's known to be capable of breaking through VPN blocks and is widely supported across a number of platforms. NordVPN costs is also affordable if you pay for longer periods; $3.67 ($89 on signup for two years of service).
Windscribe: My favorite and the one I personally use is Windscribe. That's because they have a generous free plan that offers upto 10GB/month free and additional 5GB if you tweet for them. It's also widely supported across multiple platform. I use it on Netgear DD-WRT router and on Fire TV stick. Getting around geo restrictions is hit or miss situation according to my experience. It costs $4.08/month billed $49 USD every 12 months.
Advertisement - Continue reading below
ProtonVPN: With servers located in Switzland, ProtonVPN is high up on security. Their reputation goes before them, but that will cost you too. Their "streaming plan" which promises VPN blocking bypass by popular streaming services like Netflix starts $8/mo billing $96 yearly. ProtonVPN has absolutely well designed Apps with intuitive interfaces according to my experience.