Remember back in the day when the only source of music was the radio? Remember the agony and anticipation of having to wait almost all day for that one time your favorite song is played? Worse still, remember when the radio presenter kept interrupting your favorite song to give random shoutouts to his boys from the hood? Oh, how things have changed.
Music streaming is quickly changing the way we listen to music. Gone are the days of radio, today, your favorite song is almost always a few clicks away. In the mainstream music streaming platforms, it is a little difficult to find a decent locally curated playlist that tickles your fancy. So if you're looking to stream Kenyan music online, what options do you have?
Advertisement - Continue reading below
Mdundo is a one-stop solution for all your Music needs. Mdundo offers you to free, unlimited access to all your favorite Songs. Mdundo offers among other things.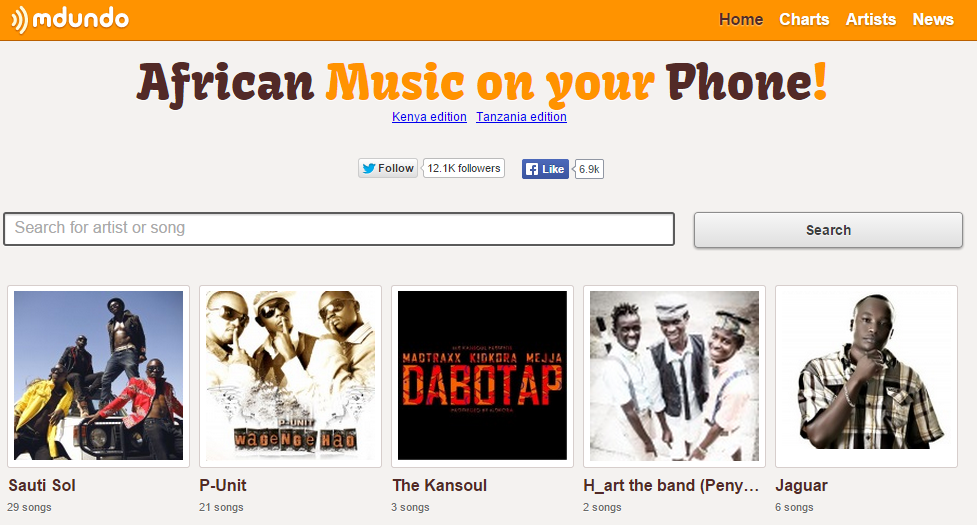 High-Quality MP3 Downloads of your favourite African Artists
Hundreds of Playlists created by Experts.
Trending charts for Kenya, Uganda & Tanzania!
New releases from thousands of artists in East Africa
Save your favorite songs & artists to listen to whenever you are offline.
Daily update of music.
Create your own custom playlist curated with music based off your mood.
Gospel, Hip Hop, Genge, Afropop, Dancehall, DJ Mixes, Rhumba, Zilizopendwa.
This is Safaricom's take on the music streaming industry. At launch, Songa was geared towards having a robust collection of local and African music as a way to appeal to the local industry, bring it more up to speed with the other big international players.
---
Read More: Songa by Safaricom is the Telco's new Music Streaming platform
---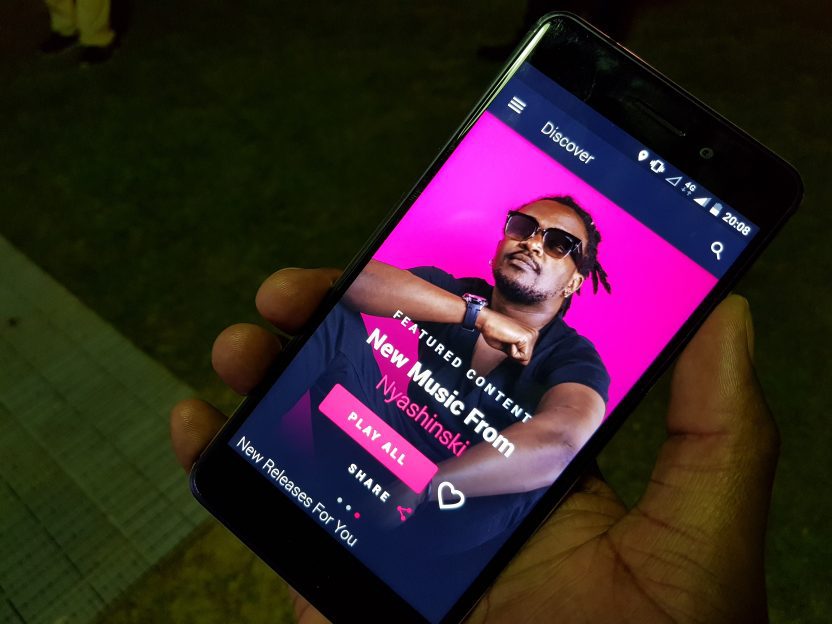 "We are excited to launch yet another service that will provide an additional revenue stream to Kenyan artists and increase their earnings because we believe in working together to make great things happens," said Sylvia Mulinge, the then Safaricom director of Consumer Business at launch of Songa.
Advertisement - Continue reading below
Songa remains one of the easiest ways to get access to local music online. It is not free, but it isn't expensive either. Recently, Songa introduced a Ksh.5 tariff that gives users access to all local and African music.
Waabeh has got to be one of the least known and under-celebrated Kenyan music streaming platforms. It offers users easy and seamless access to download or stream, free and premium audio from various audio creators from across the continent. It might not boast of a robust library or anything but it is a little easy to use. Don't expect the latest songs from your favorite local rapper here either.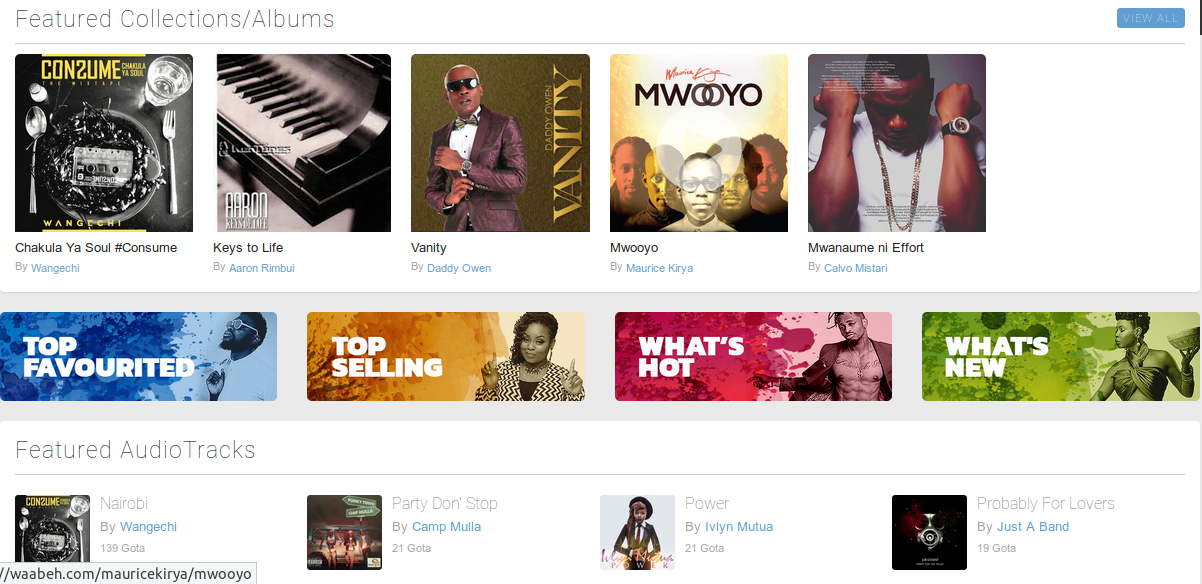 It is kinda bad for artists since they are rarely paid for such. Waabeh is free for the most part and therefore little goes into generating revenue that can then be paid to artists as royalties.
Spotify
While Spotify is not officially available in Kenya, there are viable workarounds to that. I for one have been using Spotify as my go-to music streaming platform and can attest to the fact that Kenyan music is steadily appearing on the global leader in music streaming. True, the music might not be as well catalogued as the rest of the international acts are but you will more often than not, find exactly what you're looking for on Spotify. Be it the latest Sauti Sol album or Nyashinski's latest club-banger, you'll find it on spotify.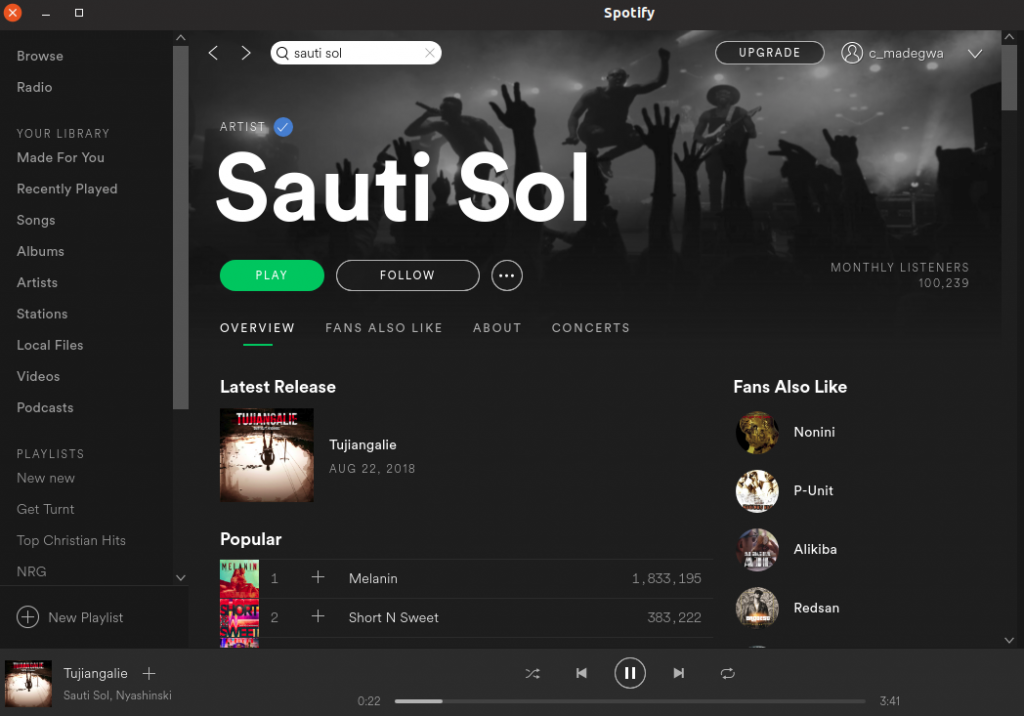 What music streaming platform do you use? What is the Kenyan music collection on the platform like?
Advertisement - Continue reading below