As a kid, I used to crave people who dive in deep waters with their smartphones and take snapshots of themselves and their friends enjoying the depths. One thing I could not figure out is how much these devices could last without having the water sink through them, let alone how waterproof they really were.
Now that I am grown, I know. So should you, about Smartphone IP Ratings.
Advertisement - Continue reading below
IP stands for Ingress Protection, a standard set by the International Electrotechnical Commission (IEC), which accounts for the degree of protection a smartphone has against solids, dust, accidental contact, and water.
First number in IP rating refers to solid intrusion
IP5* stands for protected. Dust may enter the device but cannot interfere with the operation of the device. There is complete protection against contact.
IP6* stands for sealed. No solids can enter the device. This implies that the device is resistant to and protected completely against dust, dirt and sand.
The second number stands for liquid rating
IP*6 is protected from high-pressure water jets
IP*7 is protected water immersion up to depths of under 1 meter for a defined conditions of pressure and time.
IP*8 is protected water immersion to conditions specified by the manufacturer.
This implies that each smartphone comes with a unique IP rating that has those two digits as we have got to know, with the top waterproof devices having an IP68 rating. These are completely sealed to avoid even the slightest of intrusion of both liquid and solid, though at specific measures. They are deemed fit to withstand dust, dirt and sand, and are resistant to submersion up to depths of under 1.5 meters of water for 30 minutes.
Let's take a look at them, the devices that you can sink in water and have no troubles visiting the mechanic for further view.
Advertisement - Continue reading below
Launched in March 2017, the all-body Corning Gorilla Glass 5 gives it a strong protection that you would only be proud of.
Samsung Galaxy S7 Active, Edge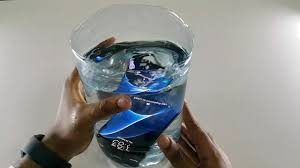 Both are protected by the Corning Gorilla Glass 4 cover all over the body.
Samsung Galaxy A5, Samsung Galaxy A7 (2017)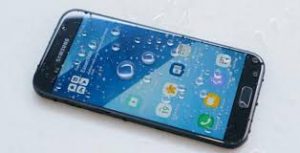 These are among the very first mid-range smartphones to carry an IP68 rating. Both are protected by an all metal Corning Gorilla Glass 4.
Advertisement - Continue reading below
LG G6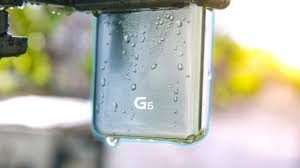 This is protected by an all metal body, with Corning Gorilla Glass 5 back panel, and a corning Gorilla Glass 3 front.
Sony Xperia XZ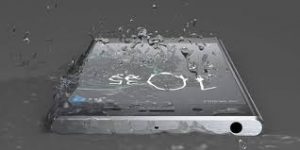 With  a Corning Gorilla Glass 5 all round its body, the XZ Xperia series are certified to be fully sealed and do not allow any intrusion into them.
Do you still have the crave that I once heard, and can't wait any longer to break it down? Then the above smartphones are worth trying out, please do. But make sure you follow the specifications stated by the manufacturer. Do not let the smartphone drown, simply because its waterproof.
Advertisement - Continue reading below
Image: iStock