Phablets are becoming a mega trend, and many of us have much love for them. For varying reasons and specifications, your personal choice might differ from mine, but there are attributes that will always raise eyebrows when looking out for a new device to hold. One of such is the Display.
With a number of apps today ideally designed to perfectly scale into a tall screen and its proportions, backed by the undying demand for phones with no bezels, the high-end OEMs are gripping tighter on production of smartphones with Edge-to-Edge display.
Advertisement - Continue reading below
A note to make is that having a display that runs from edge to edge implies a much more screen-to-body ratio and much better experience with graphics. This can work well with gamers and photographers, whose interests have a high need for screen.
Let us take a look at the 2017 devices that run an almost bezel less interface.
Essential Phone's Full Display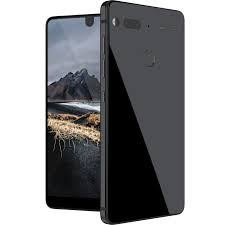 Andy Rubin's Essential startup markets a "Big screen, small phone" slogan for its very first phone, a call to standout from the huge crowd of smartphones. The 5.7-inch LCD panel gives the device a fine bezel-less look that fits just right in your palms, something that majority of modern smartphone users do desire for themselves. It is protected by Corning Gorilla Glass 5, and features an aspect ratio of 19:10 with a resolution amounting to 1312 x 2560 pixels.
LG G6's FullVision
Advertisement - Continue reading below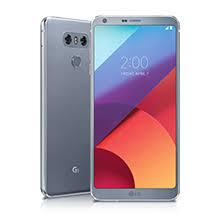 The G6 was the first phone to switch from the standard 16:9 aspect ratio to the 'FullVision' 18:9, which uses LED rather than the OLED technology regular with competitors Apple and Samsung products. This shift provides more room for screen use especially in various applications, like watching movies and even gaming. FullVision features Dolby Vision enhancements and also supports HDR10, offering crispy colors on an easily hand held phone. The 5.7 inch screen boasts of an impressive 2880 x 1440 pixels of resolution.
LG V30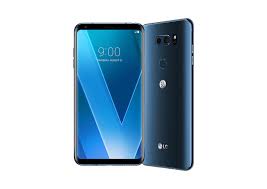 LG designed the V30 with the G6 all in mind. We see similarities in the less bezel around the screen, the adoption of an 18:9 aspect ratio, a similar resolution, and the employment rounded corners to border the display. The difference comes in the panel being OLED, unlike the G6 that has a LED, and a slightly bigger 6-inch display.
Samsung Galaxy S8's Infinity Display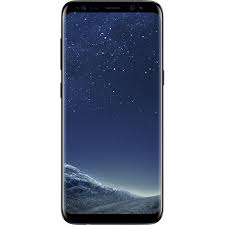 The Galaxy S8 and S8 Plus boast of 5.8 inches and 6.2 inches bezel-less displays respectively, supporting Quad HD+ display with a 18.5:9 aspect ratio that makes them taller – probably a reason for the choice of naming it an Infinity Display – and have an impressive 2960 by 1440 pixel resolution.
Advertisement - Continue reading below
The Home button here was virtualized, as it comes embedded in a pressure sensitive display arrangement with customizable navigation controls on the screen.
Samsung Galaxy Note 8's Infinity Display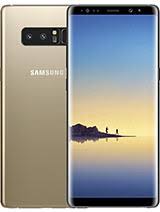 This 6.3 inch Quad HD+ Super AMOLED screen does not harm in giving you the best that a Note phablet should. With an 18.5:9 aspect ratio, and 2960 x 1440 resolution complete with the obvious curved edges,  the Note 8 gives you as much room to roam your S-Pen allover without remorse. Samsung brings along the Mobile HDR Premium support, the Always-On feature, and multi-tasking functionality such as split-screen multitasking.
Xiaomi Mi MIX 2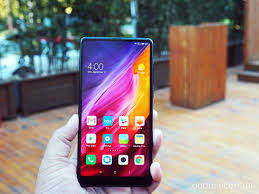 This new Mi device, which won't be limited to home market like its predecessor, is another of the bezel-less smartphones worth handling. It comes with a 5.99-inch Full HD display, with a 2160 x 1080 pixel resolution, and an amazing 18:9 aspect ratio. We await its launch in the African region.
iPhone X's Super Retina Display
Advertisement - Continue reading below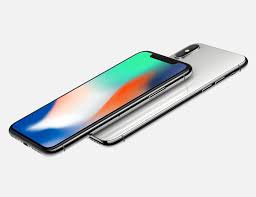 This saw iPhone do what it had-never-done-before with an all-screen OLED display that had to do away with the Home button, which many of us had gotten accustomed to. With it, one will get to see colors in their pure sense on a power efficient and thinner screen.
The device will also employ True Tone, a feature that can detect the color temperature of the room, and makes it easier for the eyes to view the screen.
With a resolution of 2436 x 1125 pixels, a 1,000,000:1 contrast ratio on Dolby Vision and HDR10 visual content, the X will definitely deliver its promised Quad HD+ picture.
With the future of flagships – and smartphones entirely – under definition, I bet that the coming years will treat us to a feel of many more edge-to-edge display phones. Why not, if the iPhone could?
Advertisement - Continue reading below