Anything characterized by a quick and effective response to instruction is purely underlined as Smart. There are a variety of smartphones you will interface with, and among them, the Infinix Smart does exactly this. You just can't fail in falling for it.
I have held the device for over a month now, and the tales my lips possess are of unending love for it. You can't take my sight off it, not even for a second.
Advertisement - Continue reading below
Today am not talking about price. We all know how affordable Infinix has made its phones, and in particular the Infinix Smart. Am spelling out the amazing features that it comes with, those that you definitely will love as well.
Portablility
Many would love a device that they can swipe their fingers over – wide and across, but we all love gadgets that are simple to hold, fitting enough to walk around with, and yet swift when approaching to user needs.
With the Smart, you can walk on the city streets without a worry about snatchers or pick pocketing because it is fit for a palm grasp and it does easily slip in to any pocket size.
Superb Camera
Advertisement - Continue reading below
Infinix is becoming a strong force when it comes to camera, and the Smart is not left aside. It features an 8-megapixels primary camera at the rear, for taking creative and professional photographs wherever you go, and a 2-megapixels front camera for selfies.
Settings can put guidelines into the capture, as well as a watermark if you wish for it. You can also set a timer so that your photo is taken after preparation, and also Touch Capture which allows you to tap the screen for snapshots.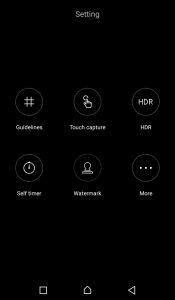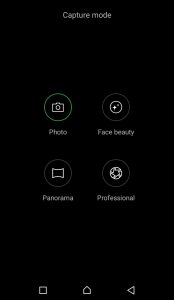 The phone also has Face beauty and Panorama capture modes in case you wish to enhance the images.
User friendly XOS 2.2
The XOS Chameleon v2.2, which comes in support for the Android Nougat installed on the Smart, does support screen splitting which enables you to view two apps at the same time on your phone.
Long-pressing on the multitasking button will shrink down the app you are currently using, and give you the option to pick from another app that's open in the background.  This also helps you to adjust the size of each app by dragging the handle in the middle of the screen.
Dirac Powered speakers
Advertisement - Continue reading below
Many would agree to the fact that the Infinix Smart is a music phone, coming with two speakers that employ Dirac Stereo Widening technology: which optimizes audio output to give you the best. Dirac technology is known for minimized distortion, smoother accurate sound, and loud but soft audio output.
The dual front speaker also ensures that audio output is balanced if at all you are using the device in landscape mode for video playback or for music.
Super Ultra Power
When you run short on battery, and find it hard to do your basic activity, the Smart has a solution to that. The Ultra Power saver mode limits your access to only 6 essential apps, which are Phone, Messages, Clock, Sound recorder, Notes and Calculator. You also have at least another 6 hours to use your phone when you turn it on.
Stable Battery
The Infinix Smart features an outstanding 3060 mAh battery which is good enough for all your smartphone activity, and when you bring in the capabilities of the Ultra Power, you can be guaranteed of at least 48 hours of usage, even with the music on play.
Large Storage 
Yes, 16 GB of storage is not a joke. Not at the price that the Smart costs on the market. You can use it to save your documents, photos, videos, and songs. Plus, there is room for expansion to up to 128 GB via MicroSD card.
Advertisement - Continue reading below
Amazing Performance 
The phone is smart, and it's response is smart. At 1 GB of RAM, processing may not be as fast as you would wish, but there is no fault in it. It does allow for multi tasking, does not get weary at all, and it can accommodate heavy duty apps. Though not for long.
Simple yet beautiful design
It comes in a trendy design that attracts the up-to-date youths, and interests any other ardent phone buyer. It features a plastic chassis that is embroidered with curves on the edges. In sandstone black, the attraction is not avoidable; yet even in the other four variants, the love will still be the same.
Affordable price
You won't find a device with all the above specifications at the price that Infinix tags on the Smart.
You can acquire yourself one from Jumia at Ugx 298,000; Kilimall at the same price, or from offline shops within Kampala.
Tell us your experience with the Infinix Smart.
Advertisement - Continue reading below