The time for the next Tecno Phantom is here. From digging around the web, Tecno seems to be skipping a digit in the series from the Phantom 6 straight to the 8 and that is supposed to signify some sort of leap in design or technology, or may be it is just a marketing gimmick, I do not know. But what is for sure, is the anticipation for the next Phantom.
Launching on the 22nd of October in Dubai, Tecno is now among the best selling device in Africa alongside Nokia, Samsung and Huawei. They have been releasing device after device for all market segments with solid flagships that could pretty much compete with almost any flagships in the world. From our experience with the Phantom 6 and 6 Plus, which were great phones, we wonder what the next Phantom is bringing on board. So as we wait for the launch, here is a round up of the specs, what the phone might look like and the expected price.
Advertisement - Continue reading below
The Rumoured Specs
The Camera: This might be a battle for mega pixels so we expect at least 16-20 megapixels on the back and 12 on the from. From the teaser below, the Phantom will have a dual camera like for the iPhone and Huawei while technologies like Optical Image stabilization (OIS) and low light photography capabilities like BSI (Back Side illumination) go without saying. At the end of the day, people just want a device that shoots amazing. They don't really care about all the jargon. It would be nice to do a professional photography comparison to find out which device takes better photos
Other Specs: From the other teaser videos, we see a bit of curved body, possibly uni-metal or glass since they have done metal unibody enclosure before. As is the trend, there might be 2 variants with different screen sizes. We are also looking at a finger print scanner, USB type C and may be wireless ear phones. On the hardware side, we expect nothing less than 4-6GB of RAM and 32-128GB of memory.
Battery: We expect the battery to be between 4000-5000+ mAh since such a gigantic display for the bigger variant will need that much power. We also expect fast charging technology and better battery efficiency with the new HiOS.
Operating System: Tecno's HiOS brought a bit of flair to Tecno devices. The Phantom 6 had a gold themed skin that was quite unique. Seeing as Android Oreo has just been released, chances are that the next Phantom will ship with Nougat and later upgrade to Oreo.
How It Might Look Like
Kenyan tech blog Techweez has a leak that seems close to what we have seen in the teaser videos. We can confirm that there will be dual back cameras, a fingerprint scanner on the back plus curved edges akin to the galaxy phones.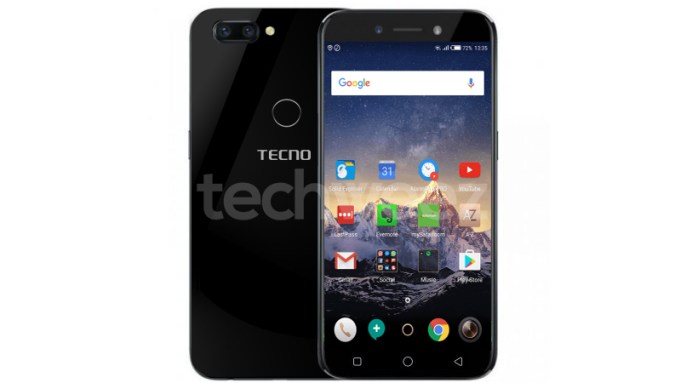 Advertisement - Continue reading below
Other Teaser Videos
In this teaser, they talk about speed and how fast the phone will be. Chances are that it is shipping with Mediatek's latest chips for better processing power and overall efficiency.
The design teaser shows us some curved edges and the dual main camera that confirms the image leaks above
The Rumoured Price + Where To Buy
This one is usually hard to predict but from the past, most flagships have been Ugx 1,000,000 and above and this might not be an exception. We also expect a 2nd variant with lesser specs retailing slightly less than the "Plus" variant.
As of where to buy, it is no longer a puzzle. Kampala (or whatever your city is) is littered with Tecno stores where you can find the latest Tecno devices. You can also buy online from stores like Jumia and Kilimall.
Wrap Up
Tecno has out performed and outsold itself in Africa. There is no doubt as to the quality and durability of the devices they make not to mention affordability. From the days of the Phantom A and A+ Tecno has come a long way in cementing their position in Africa. The Phantom 6 and 6 Plus regardless of its quirks like all smartphones do was a worthy flagship contender which we really enjoyed. Now let us wait for the next Phantom and see what more Tecno has in store.
Advertisement - Continue reading below