Safaricom, Kenya's giant teleco recently unveiled the MySafaricom App. The app was set to be an alternative to the original SIM TOOLKIT and offers customers a convenient self-service channel to manage their Safaricom accounts and easily interact with customer care. Whether Customers are Android or iOS users, they may download the App from the Safaricom App Store, Apple Store or from the Google Play Store and enjoy convenience.
The app offers tones of services all in one place. In this article, we will take a look at how the app compares to Sim Toolkit, the SIM Card based app that also offers carrier services. Many safaricom customers have been using and probably are still using the SIM TOOLKIT. Let us face it, MPESA is here to stay and everyone uses their Sim Toolkit to access MPESA. However, Sim Toolkit's featureset and functionality is a little dated by today's standards and is way below the MYSAFARICOM APP.
Advertisement - Continue reading below
Let us take a look at the Features and functions available on the Safaricom SIM TOOLKIT;
Safaricom+
MPesa Services
Okoa SIM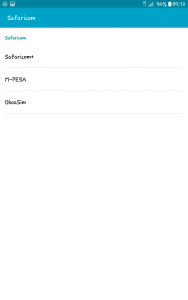 Under Safaricom+ major Safaricom services can be accessed such as
Messaging services
Internet & more
Fun
My Account
My Services
Info Kiosk
M-Banking services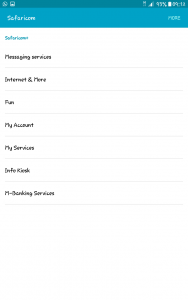 When was the last time you dug into this menu? I mean, most of these services have since been discontinued. They have been around since the era of motorola flip phones..
The Mpesa Menu that you are all to familiar with includes options to;
Advertisement - Continue reading below
Send Money
Withdraw Cash
Buy Airtime
Loans and Savings
Lipa na MPesa
My Account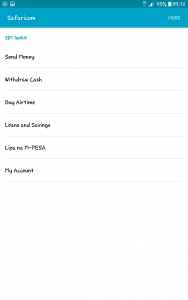 I bet this is the only menu that you are familiar with. The only reason you can't live without that ugly Safaricom icon in your app drawer.
MYSAFARICOM APP
Operating the Safaricom Toolkit can be very cumbersome and annoying because the app may slow down and stop responding especially on phones with lower capacity of RAM.
To the aid of Customers, Safaricom unveiled MYSAFARICOM APP to change the way Customers access services. MySafaricom App has a better User interface that is indeed appealing to the eye.
Furthermore, Safaricom offers free 20MBS of data for first time users of MYSAFARICOM APP. Hurry up and get the app for your convenience.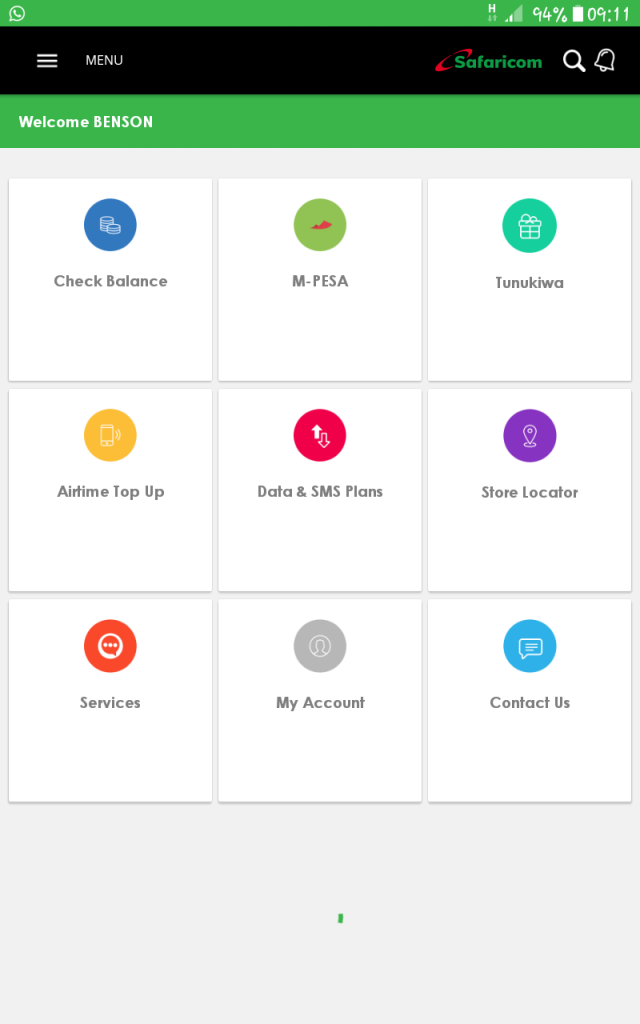 How to get started with the App
First you will ofcourse need to download the App from either the Apple Appstore or Google Play Store.
Launch the App, enter your mobile number Email (optional) and click Generate PIN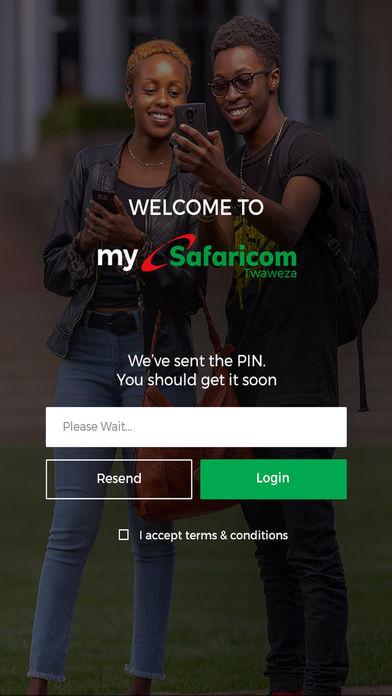 You will receive an SMS with a One Time PIN (OTP) that is automatically read by the phone.
Accept the Terms and Conditions and the App will launch the homepage. Viola!!! You're up and running.
Features of the app include but aren't limited to;
Advertisement - Continue reading below
Requesting for your M-PESA statement, both mini and full.
View, redeem and transfer Bonga points
Buy data and SMS bundle
Top Up your phone or others'.
Talk to a customer care agent through Live Chat, Facebook or
Manageme your SMS services
Current offers and promotions, new taarifs and packages are also accessible via the app. Tunukiwa, Flex, Blaze just to mention but a few are all here and they work flawlessly. This is a far cry from the menu in Sim Toolkit. Recent updates to the app have enabled features that were previously under development including MShwari.
At the moment, the Safaricom app offers everything you would ever need to dial a USSD code or open your SIM Toolkit to do.
How to secure App
Lets face it, such access to every single service from your carrier can be catastrophic in the wrong hands. Luckily, Safaricom thought about this and provided an easy way to secure the app. You can go to Settings > Secure with PIN and activate using the Service PIN. You will be required to enter this PIN whenever you access the App.
Extra Features
PostPay customers can request for their monthly bill, to be sent to an email of choice.