Bezel-less smartphones are currently the flavor of the week. And more times than not, they lean towards the 18:9 aspect ratio. We will explain why in a bit. Not one to miss out on global trends, Tecno Mobile is creating buzz over their first bezel-less Camon CM device with good reason.
We had the opportunity for a hands-on first impression with the CM. we would like to have a look at a few features that make this device tick.
Advertisement - Continue reading below
Tecno's first 18:9 full-screen display device
Our first pitstop is naturally the bezels. Or lack of. For comparison's sake, arraigned side by side, the Tecno Camon CM is exactly the same size as the Infinix S2 Pro. But unlike the S2 Pro coming in at 5.2″, the Camon CM squeezes in an astounding 5.7″ of HD screen in the bezel-less frame.
Unlike the 16:9 aspect ratio which favors bigger unwieldy screens, the 18:9 aspect ratio translates to devices with a smaller form factor, being tall and slim, (to a ratio of 2:1) rather than just wide.
Such a device as the Camon CM would be easier to navigate using one hand. So unless you are undergoing accelerated evolution to get elongated fingers and large palms to hold a large device, a tall slim one would make more sense.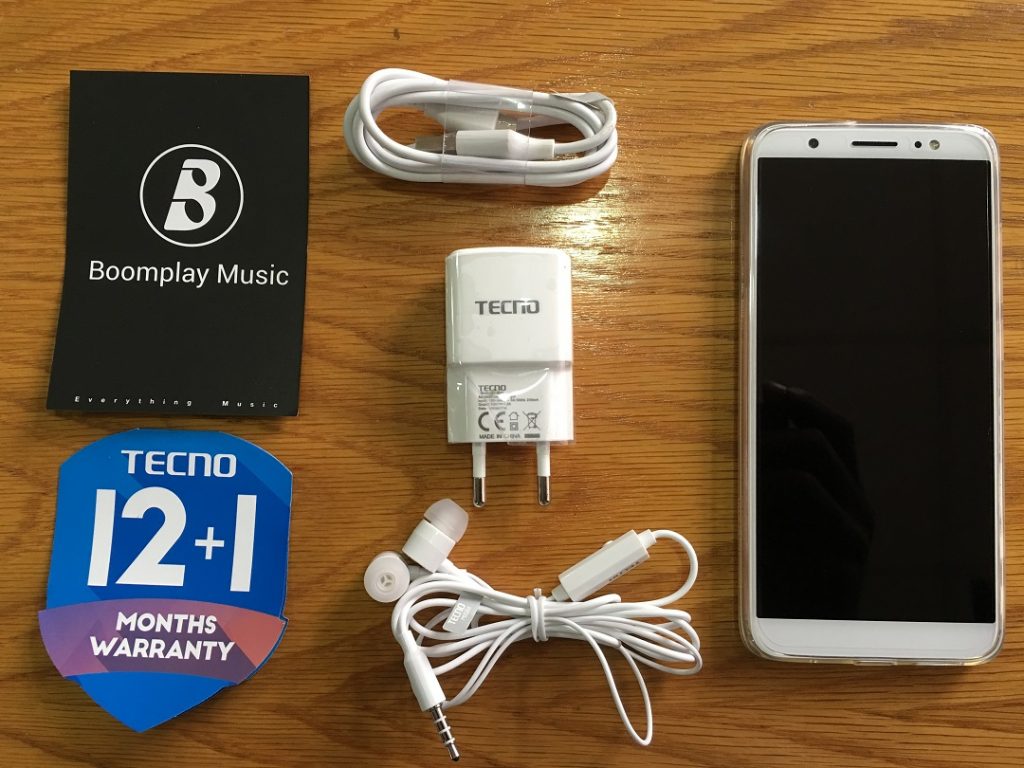 To expound on this point, wouldn't you say that a device with a 2:1 length and width ratio would be perfect for split-screen? This Android-only feature (for now) allows one to open two apps at the same time. That's one quick way to raise your multi-tasking game up a notch.
While there's some as to which aspect ratio (16:9 vs 18:9) is better for viewing pictures and videos, we would prefer to leave that to the user's discretion. No manufacturer can possibly hope to please everybody.
Advertisement - Continue reading below
2.5D 3rd generation Corning Gorilla Glass
Another thing the Camon CM has going for it is the 2.5D 3rd Generation Corning glass. This isn't your usual technical marketing jargon to waylay the unwary. In explanation, 2.5D (a cross between 2D & 3D) refers to that slight contoured edge you will see with certain devices.
Perhaps you may be well acquainted with the more noticeable 3D curvature of the Samsung Galaxy Edge. As for the Camon CM, the keyword here is 'slight' but nevertheless beautiful in its execution. The effect is both ergonomic and aesthetic, in doing away with jarring sharp edges.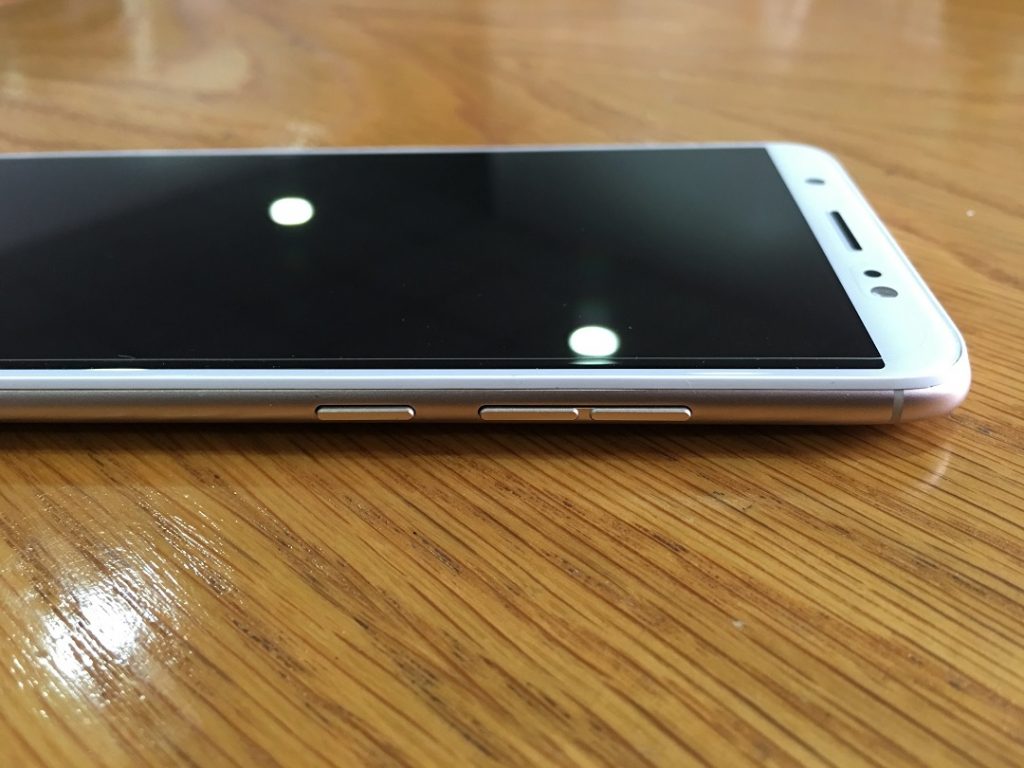 What's more, the Corning Glass 3 should provide a certain level of durability and scratch resistance. Not that we are itching to take our Camon through a durability test to find out, so we will take their word for it. Not stopping there, Tecno throws in a protective case that can block the USB and the audio jack slots when not in use. This offers a level of protection against dust and accidental spills.
13.3MP Front & Rear-mounted camera
Tecno fronted the Camon series as a must-have for camera-centric users. The 13.3MP rear-mounted camera is paired with a blinding quad-flash to capture all possible light. The front camera also gets 13.3MP with a single flash this time. The camera app is a basic one, comprising video, photo, beauty and panorama modes.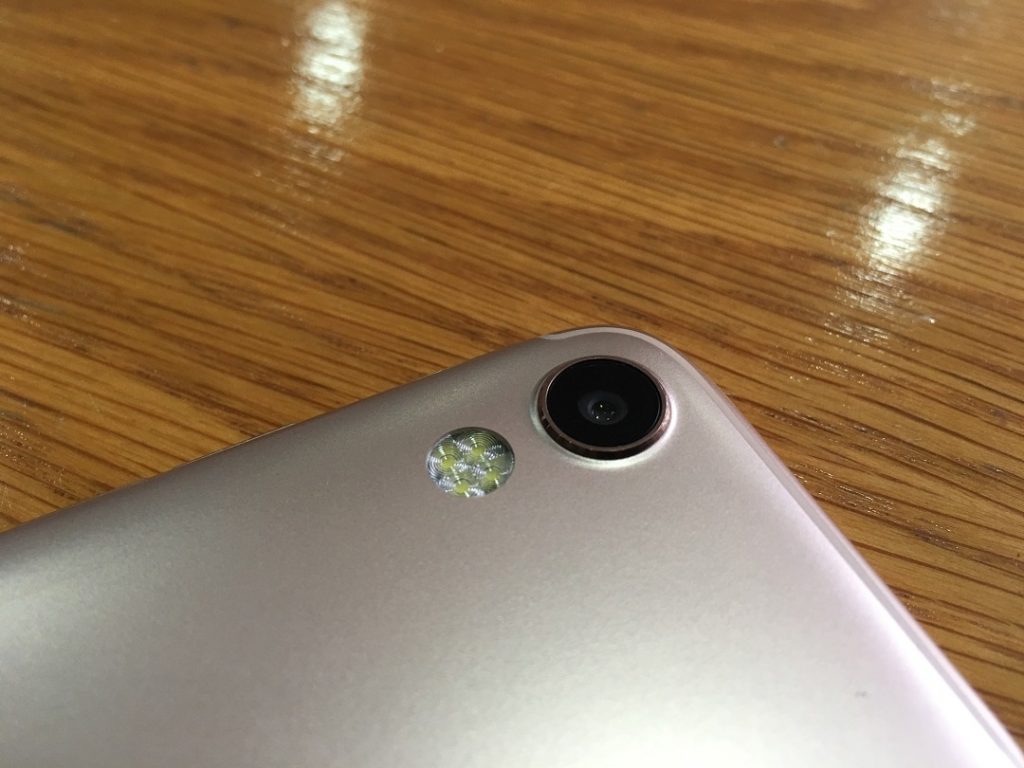 The picture quality didn't necessarily blow us away, but neither were we overly disappointed. The couple of trial shots we took had a bit of noise in low light circumstances and there was a bit of over-exposure here and there.
The mere fact that the front camera also gets a 13.3MP camera is good news for the selfie-crazed Instagram/Snapchat generation. Even though we didn't have enough time for a full camera review our initial tests show good the color reproduction, crisp images in good light and for that, the Camon CM gets a bonus point for trendiness.
Advertisement - Continue reading below
Dual SIM + Dedicated MicroSD slot
The Camon CM SIM and MicroSD slot is larger than we are used to seeing. Where many smartphones offer a Dual-SIM tray that kills off one SIM slot in case you need to add a MicroSD, the Camon CM does the opposite. You can fit both SIMs along with the MicroSD in a dedicated slot, something we appreciated greatly.
---
Related: Carlcare will fix your Tecno, Infinix and iTel smartphone or tablet for free. Here is where and how to find them
---
Price & Warranty
It's an issue of pride that Tecno's Carlcare centers dotted across the African continent offer repairs, some free under warranty. Services such as screen replacement, batteries, screen protectors are easily fixed using genuine parts. If anything, this is one aspect where Tecno shines.
As for price, many decent flagship smartphones with good specs are squarely in the mid-range section. The Camon CM, for all it offers is competitively priced in the region of UGX 600,000 to UGX 650,000. This is literally the first affordable full display phone on the market. What's not to like?