In April, Google rolled out a redesigned Gmail that is much better looking. It spots a lot of rounded elements, a bunch of new features and links to other Google apps like Keep and Calender from within the interface. In a 'surprise' move that we all saw coming, Google is extending the same design to the rest of its products. In an announcement on the G Suite Updates Blog, Google Drive is the first to get these changes.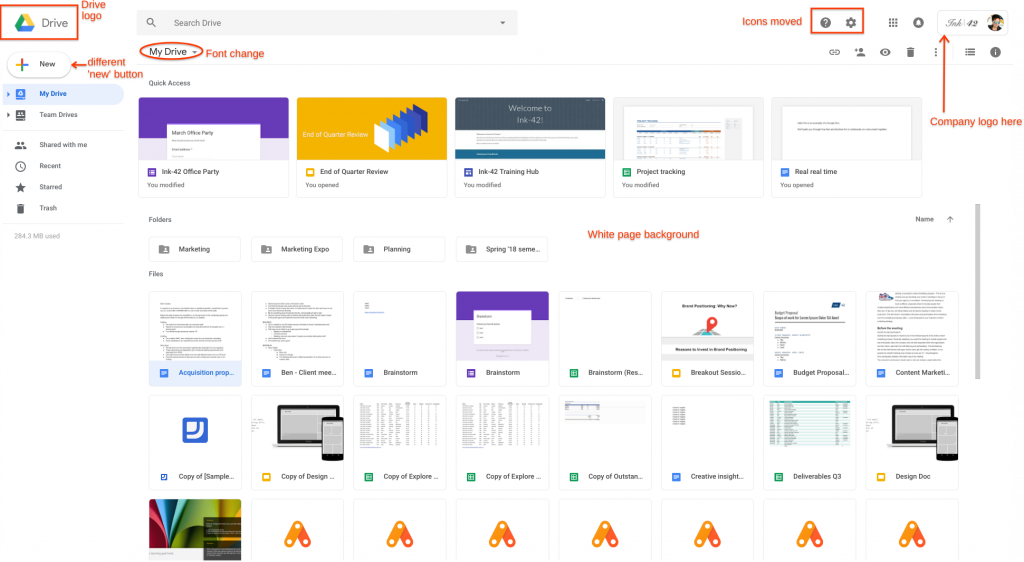 Advertisement - Continue reading below
The changes pointed out by Google in the update blog post include;
The logo in the top left has been changed to the Google Drive logo.
If you've added a custom company logo, it is now in the top right.
The Settings icon has been moved in line with the search bar.
The Help Center icon has been moved in line with the search bar.
The page background is now white, not gray.
The "New" button has been updated.
The font used for headers has been changed.
The redesign makes it a lot similar to the new Gmail, further solidifying the new Google Design Philosophy. In my opinion, it looks a lot more modern, polished and functional. But then design is a matter of personal preference, it will be interesting to see the kind of reception the new design will have out in the wild.
How to get the new Google Drive design
As was the case with the Gmail redesign roll out, it will take sometime to hit your Google Drive. Google says it will be available for everyone in the next 2 weeks. In the meantime, you can go through these screenshots of the new Drive posted by the G Suite Team.