No one can predict or is completely aware of when they they might end up with trouble on their Android Phone and lose all their contacts. This might happen when your phone is stolen or when it just blacks out and stops working. You can back up the contacts stored on your device or SIM card. If you lose or need to replace your phone, you can restore these contacts on the new phone.
Below, is an easy guide to backup your contacts on Android. We shall discuss two convenient methods. These include, Backup of your Android phone's Contacts on your Google account and using Super backup to backup your contacts.
Advertisement - Continue reading below
Method 1: Using Google Account.
This method requires an internet or data connection to function.
When you first set up your Google Account on your device, you'll be asked if you want to back up your data. You can change this setting at any time.
Open your device's Settings app.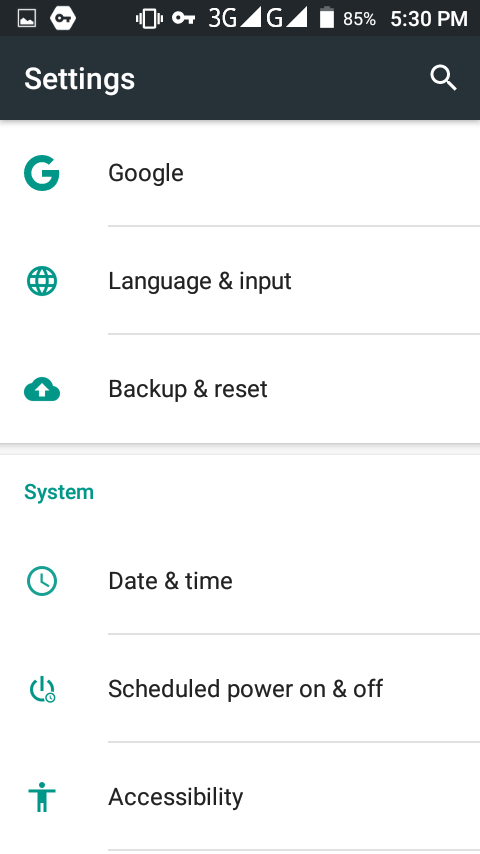 Tap System Backup.
Turn Back up to Google Drive on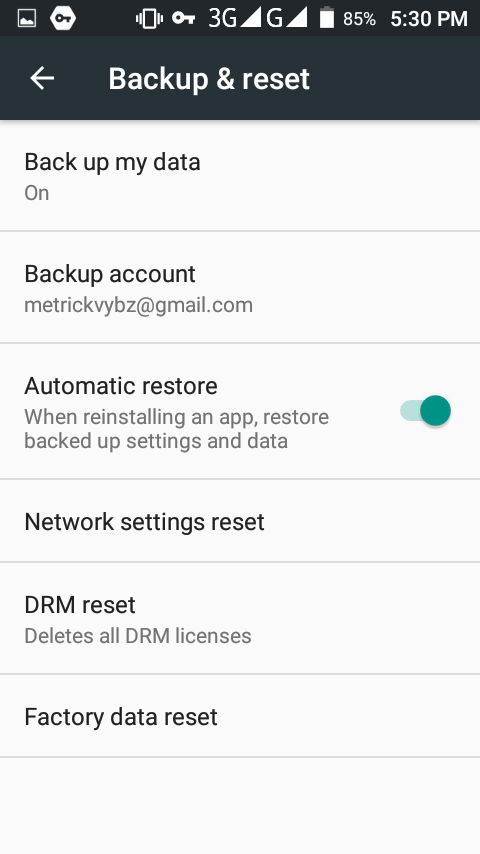 This method slightly varies according to different phones but it's almost the same process involved.
Advertisement - Continue reading below
To Restore phone contacts from backups;
Open your device's Settings app.
Tap Google.
Under "Services," tap Restore contacts.
If you have multiple Google Accounts, to choose which account's contacts to restore, tap From account.
Tap the device with the contacts to copy.
If you don't want to copy contacts from your SIM card or device storage, turn Off Sim Card Or Device storage.
Tap Restore, then wait until you see "Contacts restored."
To avoid duplicates, your device restores only contacts that it doesn't already have. Your restored contacts also sync to your current Google Account and other devices.
To restore contacts from other apps, like Outlook or WhatsApp, you'll need to re-install those apps.
Method 2: Using Super backup
Although your Android phone already has this feature built in , Super backup provides an additional useful feature for forwarding the contact backup through email. It exports your contacts through a .Vcf file, which can be used to keep a backup of your contacts in your email account. Its also a free app and using it is very easy thanks to its user-friendly interface.
---
Related Article: How to automatically backup your SMS texts on Android
---
Further Super backup even allows you to backup SMS messages , Apps , Call logs , Calendars and bookmarks.
Follow the following steps to backup your contacts using Super backup.
Install and open the Super Backup app.
Select Contacts backup and on the next screen tap on the backup button.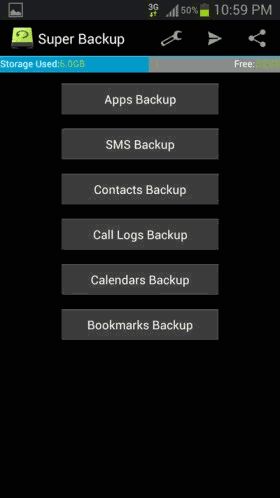 Now give a name for your contact backup file or otherwise leave it as it is and tap on Ok. Wait for a few seconds till the app creates a backup of your contacts.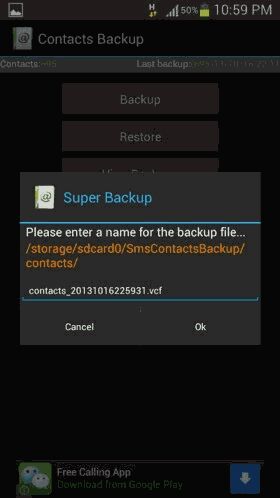 Next you will be prompted with an option to send your contact backup as a mail . Tap on OK and select any email app to send your contact backup as a mail.
Restoring contacts from a .vcf file is very easy on an Android phone . If you need to restore your contacts backup , simply select the .vcf file on your Android phone tap on it to start the contacts importing process.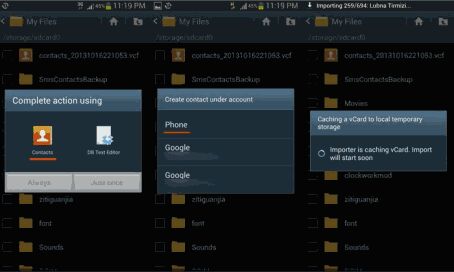 Advertisement - Continue reading below
Both the above methods are enough to backup your Contact , but if you want to move your contacts to another phone then the second method might come very handy. All in all, backing up of contacts is very important so that you don't have to lose any vital connection.