In this digital age, DSLRs and smartphone cameras have quickly become the way we record those precious moments with family and friends. But it wasn't always like that. I can bet that your family has one of those albums with printed photos of various occasions from way back in the day. Truth be told, while they might have been safe, you haven't exactly stored them properly. Some of them have smurges from things you aren't quite sure what they are. Some have liquid stains.
Clearly, there's a better way to take care of these. Smartphone cameras have become really good. It was only a matter of time before guys started using them for something other than taking photos, don't you think? Let's look at some of the solutions out there you can use to digitize those old photos and documents for better keeping.
Advertisement - Continue reading below
PhotoScan
PhotoScan is Google's solution to this problem. It is a scanner app from Google Photos that lets you scan and save your favorite printed photos using your phone's camera. Picture perfect and

As we all know, Google knows a thing or two about how to make software. PhotoScan is, therefore, one solid app. It is available on iOS and Android and is nicely integrated with the rest of Google services, especially Google Photos. With that, you can easily upload high-quality versions of the scanned photos to your Google Photos.
A solid app and our first choice for people looking to quickly digitize their photos without investing in expensive flatbed scanners.
CamScanner
This is yet another popular solution for scanning documents. CamScanner turns your phone and tablet into scanner for intelligent document management. The app does have intelligent features like Smart cropping and auto enhancing that ensures the texts and graphics in scanned documents are clear and sharp with premium colors and resolutions.

CamScanner is a paid app but does have a free version. The free version is ad-supported and scanned documents are generated are with watermark, plus a limit of 30 pages of adding annotations; Uploading to Evernote/OneDrive is only available for 7 days; Invite 10 collaborators per document at most. If you do a lot of scanning, maybe at the office, you might want to invest in the premium version of the app.
Adobe Scan
The guys over at Adobe are renowned for some of the greatest applications out there. The Adobe Suite of apps is very popular among professionals. The free Adobe Scan is equally high quality.
Advertisement - Continue reading below
The app turns your device into a powerful portable PDF scanner that recognizes text automatically (OCR). This mobile scanner turns anything — receipts, notes, documents, photos, business cards, whiteboards into PDF.
Google Drive
Not many people know this but, Google Drive does have a built-in way of scanning documents and photos built into it. Granted, it might not be as specialized as say Google PhotoScan but, if you're not keen to download any extra piece of software, you might as well use this one.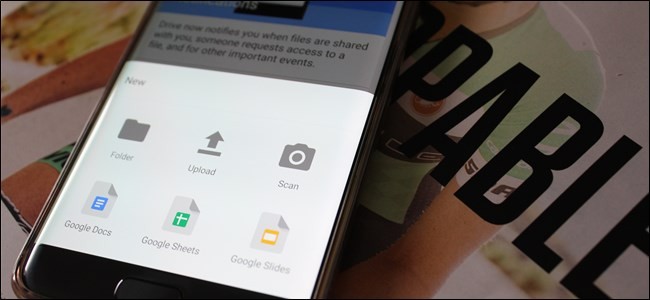 Simply open your Google Drive app, tap on the floating + bubble and there it is, an option to Scan. Go ahead, try it on your phone right now.
The fact that we can now use our phones to do things like these is a testament of just how good our smartphones have become. So what app do you use to scan your photos and documents? Tell us in the comment section.