Disposable email, you've either heard about it and used the service a few times or you're just now learning of its existance. This is a service that allows to receive email at a temporary address that self-destructs after a certain time elapses. No sign-up or password is required. It is also known by names like : tempmail, 10minutemail, throwaway email, fake-mail or trash-mail, which all just so happen to be the top services out there. See, some retailers, websites and blogs ask visitors to register before they can view content, post comments or download something. But that can lead to emails that you don't want. ANd the fact that spam today is more dangerous than ever only compounds this issue.
These free to use disposable email address services could just be what you need to take care of your spam issue.
Advertisement - Continue reading below
This has been my go-to for a while now. Simply go to MailDrop's homepage and choose a name for your disposable email address and type it into the box labeled "view-this-mailbox." It can be anything you want, but make it memorable so it's easy to come back to. When ready, click the "Go" button.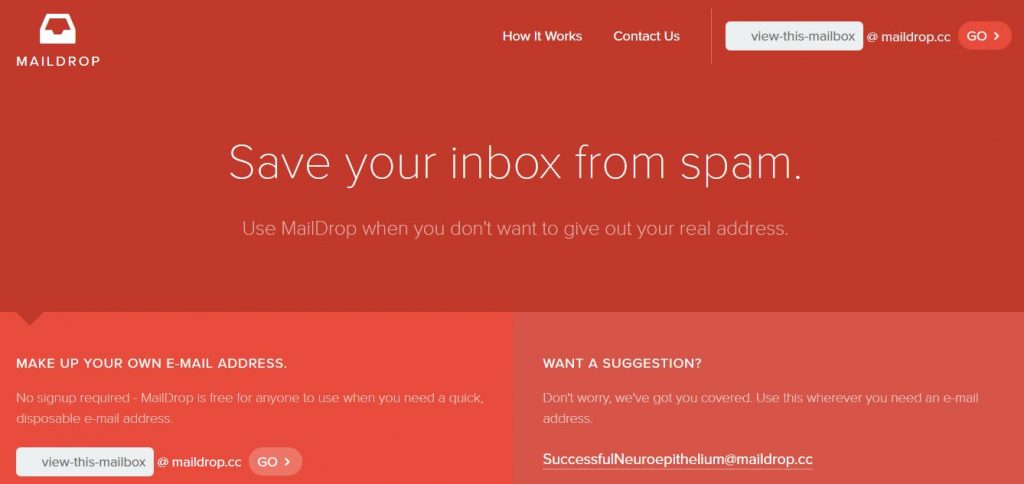 You'll then be taken to your inbox, which will be empty if no one has ever used that address before. As expected, common ones already have mailed in them. You can use your MailDrop email address whenever you don't want to give out your real one and any email sent to that address will go straight to your MailDrop inbox.
My main reason for using this one over its competition is the reusability it offers. You might want to refer to a said mail later and you can do so on this service.
This is yet another popular disposable email provider. It is dead simple to use. Simply go to the website and up top, you'll see your autogenerated email address that is valid you 10 minutes. Below it is your inbox.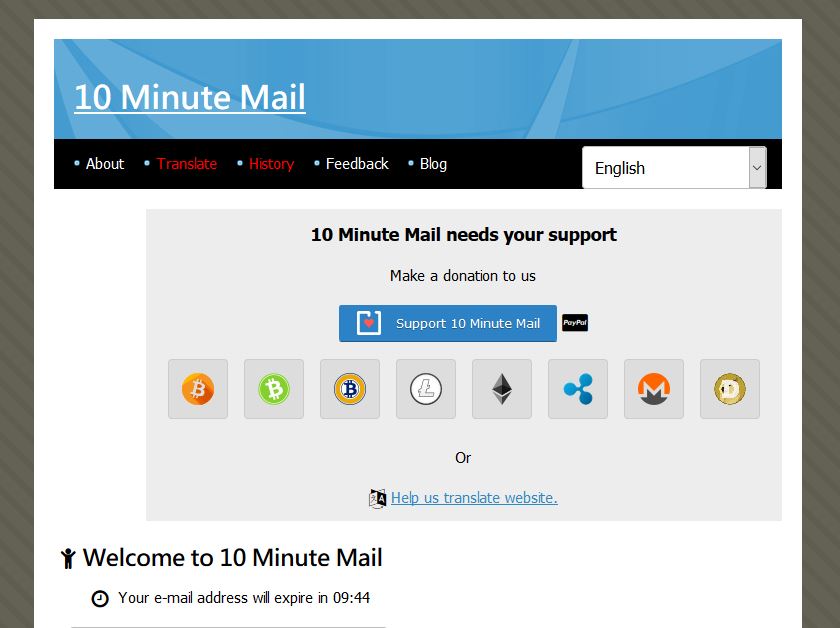 Go ahead and sign up to the service you want and the verification code will be mailed to this address. You should soon see the mail in the inbox window. This service offers you the option to reset the 10 minutes should you need to use the temporary address longer. However, once you close the window, gone is your mailbox. A different one will be generated when you come visiting again.
Temp mail works pretty much like any other disposable mail service. Unlike the timed one however, Temp mail doesn't have a self-distruct timer. As long as the web-page is open, the randomly allocated email address is active.
Advertisement - Continue reading below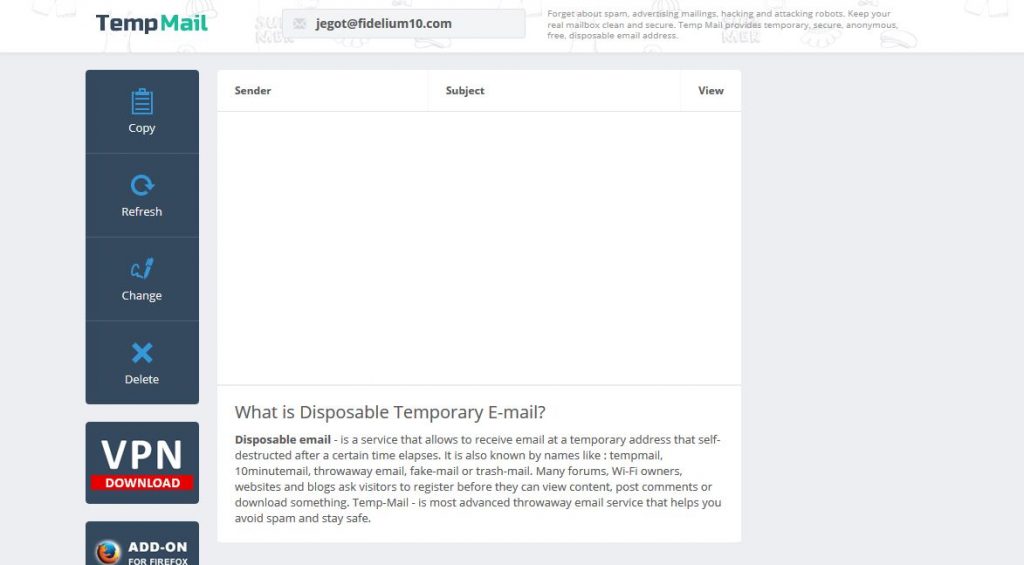 Temp Mail allows you to install browser extension to your Chrome or Firefox for a one-click access to a randomly generated email address. This could prove invaluable for people that find themselves visiting and signing up to so many websites during their workflow.
It is important to note that these disposable mails may not exactly be acceptable to some high security websites. For example, you might not want to have one of these as your secondary email address for recovering your password should you forget it. Also, some websites might still ask you to provide a valid email address as most of the domains offered by Temp mail services have been blacklisted.
Others include;