Presently, TikTok is one of the world's fastest-growing social media platforms. According to DataReportal 2020 statistics, it has 800 million active users compared to other social network sites. For better context, one out of five smartphone user has a TikTok app installed in their devices.
This has made the app a tool for celebrity entertainment artists and upcoming artists to promote their content, become famous, and increase fan base as fast as possible.
Advertisement - Continue reading below
Essentially, the app is popular for making short videos, lip-syncing, dance videos, comedy skit, series, singing, and memes. In fact, the app has been instrumental in making several music tracks and skit viral.
Hence, it has become highly recommended for any passionate individual with a skill they intend to promote. In the section below, we talk about 10 amazing tips to make the best out of TikTok.
1. Create the Best Profile
Your Tik Tok profile speaks volume. It can either attract an audience to your page or discourage them. Be intentional about creating your profile; from your choice of user name, profile picture, and content description. The aim should be to leave a remarkable impression on anyone that checks your profile. Make sure your username is not unnecessarily long and should easy to remember. 
Also, briefly describe the kind of videos you would be entertaining your audience. For instance, if you say you're a skilled humorist, your viewers would expect to see funny videos. And if you say you're a dancer, your audience would want to see a lot of dance videos. It would be disappointing if your content falls short of your viewer's expectation; you might lose reliability and followers.
To do this, simply tap the profile button in the bottom-right corner of the screen to input your TikTok bio.
2. Use Flawless Spelling and Grammar
The online community is quick to identify and criticize any trace of bad spelling and grammar which could go a long way in influencing their perception about your brand and your person. Bad grammar is a killjoy that can damage your integrity so do well to avoid it totally.
Advertisement - Continue reading below
Except you intend to communicate using an indigenous language, memes, or popular slangs, make sure your mode of communication is clear and error-free. Your viewers expect that much from you.
Flawless spelling/grammar on TikTok is like icing on the cake, so ensure to run your sentences through a grammar checker before you use them. It creates a deeper connection with your audience as well as creates a lasting impact on your community.
3. Be Creative With Your Post
In the TikTok community, your creativity jacket must always be on because your audience anticipates new content and fresh ideas on a consistent basis.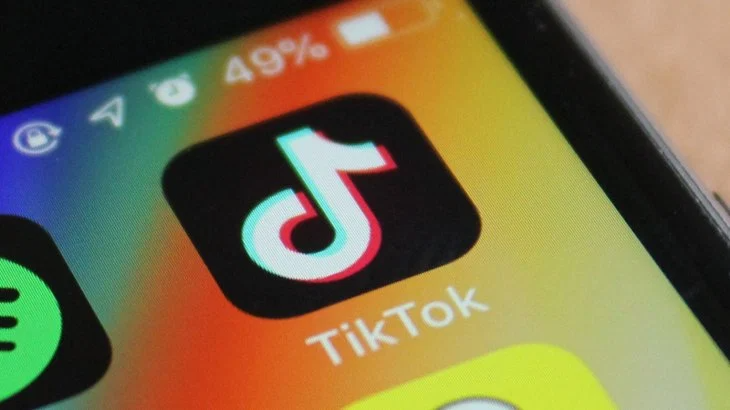 Your creativity puts you on the top trend on TikTok and even increases your chances of success. Owing to the fact that the majority of TikTok users are in their teens, you need to think outside the box while you creatively create content with their preference in mind.
Showcase your artistic skills and make it easy for anyone to relate to it and maybe create a challenge out of it so that it can trend to your advantage.
Feel free to adopt some tools and unique features from other social channels while using your TikTok.
4. Be Consistent With Your Post
Never let your viewers forget you online. With that in mind, post rich content as often as you can. Uploading at least one compelling and fantastic video daily is a good start. 
You may as well include series in your posting schedule, it would definitely help your brand gain more patronage and followers. Since your audience, know what to expect and when to expect it
Advertisement - Continue reading below
In addition, it gives you adequate time to create better contents and save your time online as well.
5. Use Hashtags in Each Post
Hashtags are a vital social engagement tool that has already become an indispensable feature. Do you want to make your video trend? Add hashtags to your videos.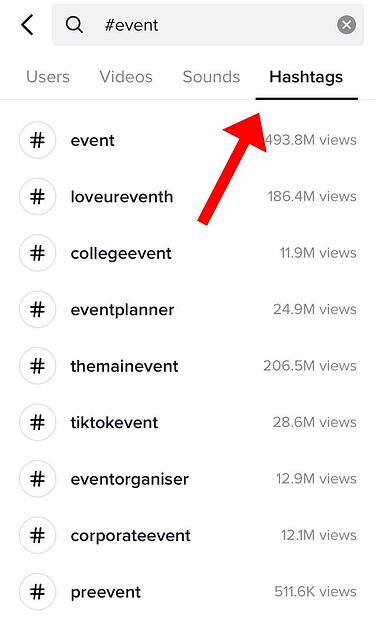 Just as hashtags are popular with other social channels like Twitter, Instagram, and Pinterest and Facebook, TikTok hashtags is equally essential for digital interactions and viewing.
Come up with creative hashtags or use the TikTok hashtag generator and include them to spice your content. It makes your content easily discovered and increases its chances of trending with a wider audience.
6. Select the Music Track That Fits
This is especially important for upcoming music artist.
It is not a secret that the app is called "TikTok"  because you've got just 60 seconds of fame and you have to make the best use of it. To do this, make sure you add the right music track that fits your video and your audience can't resist.
The secret is the best track on TikTok is one that has superb lyrics, danceable, melodious, or funny that your viewers can engage with and even lip sync. If the track is appealing, your viewers would be looking forward to downloading the full song and video.
7. Do a TikTok Duet
Frequently use the TikTok duet feature the best you can.
Advertisement - Continue reading below
It is always a win-win situation if you choose to accommodate a duet with an influencer, fellow TikTok user and even using the Interactive features.
Not only does it spice up your content, but it also helps you create something unique that would grow your fan base. Don't be afraid to try it and put your best on it.
8. Repost and Share With Your Friends
Sometimes, you need to create the avenue for your fan to do the talking for you by sharing and reposting your content. There is no rule that says what is posted on TikTok is restricted to TikTok. Don't hold back on clicking the share button on TikTok to share your content to other social channels.
That way, your videos would go viral across platforms and be promoted too.
9. Take Advantage of Latest Trends
One amazing feature of the Tik Tok app is the ability to feed users with the latest trend. That way, TikTok users informed on what current happenings, that way you can use it as an avenue to promote yourself.
The latest trends also serve as a guild in helping you identify strategic content that can boost your brand and increase your visibility.
10. Be Authentic
TikTok community has a knack for identifying fakeness. Don't imitate or copy what other creators are uploading. There is an added value to being original; just be yourself. Create and upload content that displays innovative skills anyone would enjoy viewing.
To sum it all, TikTok mobile app is the right platform if you're considering showcasing your skill to the world. In the same way, it ushers you into a world of limitless entertainment.
Advertisement - Continue reading below