One of the very useful features Instagram has provided is the post reshares. The feature allows other users to share your posts on Instagram, on their stories. This can help with virality if a large number of people share your posts. Because with each share comes new audience and viewers.
Many marketers and even individual Instagram users take post reshares as a very important metric to measure the alignment of their posts to the interest of your audience. As it's quite easy to 'Like' a post, but sharing could mean the post is much more valuable to the readers.
Advertisement - Continue reading below
This post shows Instagram users and marketers how to see the people that have [re]shared their post on the platform. For the benefit of their own followers.
---
READ MORE: How to Find People on Instagram Using Phone Numbers
---
Step-by-step Guide to See Post Reshares on Instagram
Follow the steps below to see the people that share your posts on Instagram.
First, you want to make sure you're using a business or professional Instagram account/profile. Afterward, follow the steps below.
1. Visit the particular post you want to check.
2. Tap on the 3 vertical dots at the top right side of the post.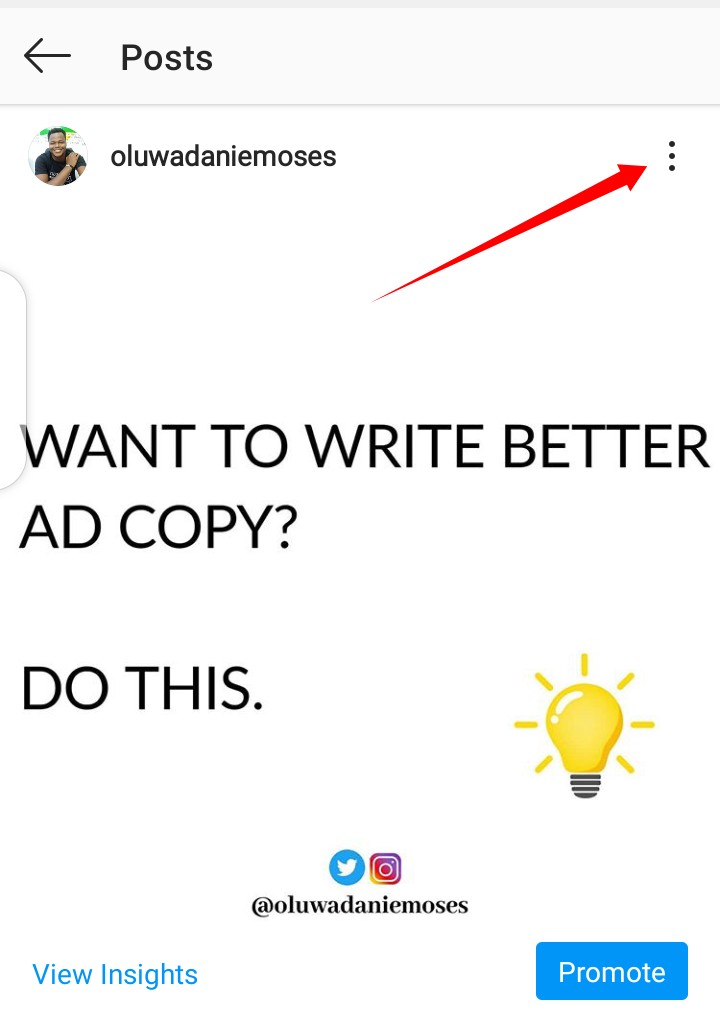 3. Tap on "View story reshares".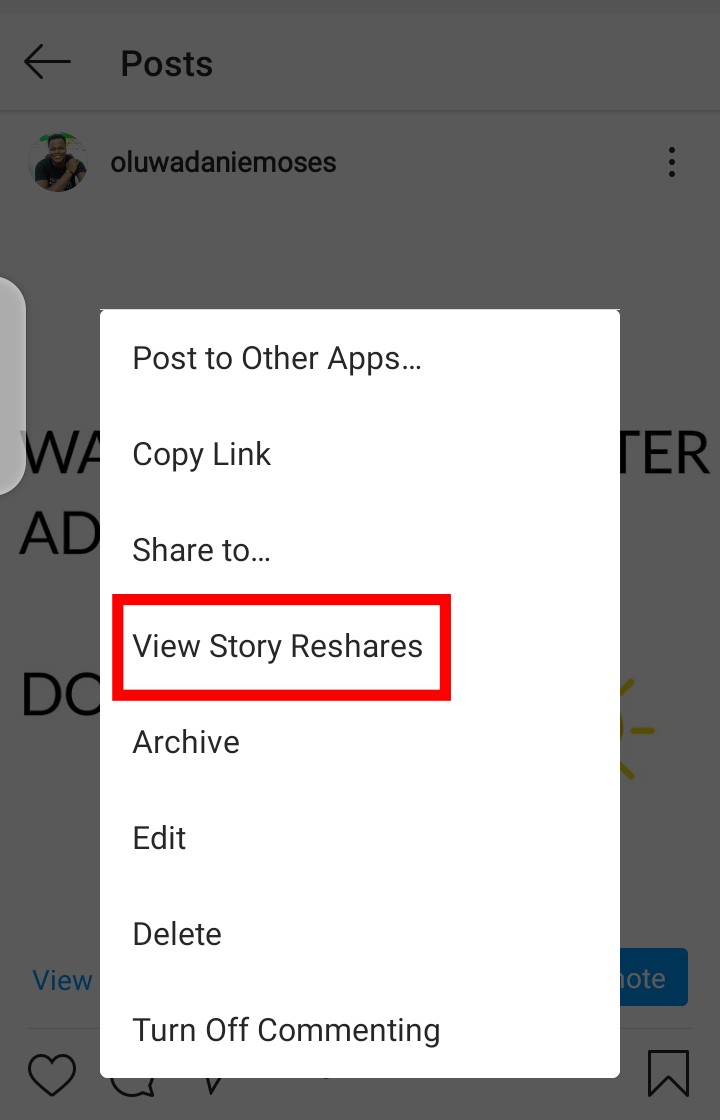 4. Click on any of the results to see the sharer's username.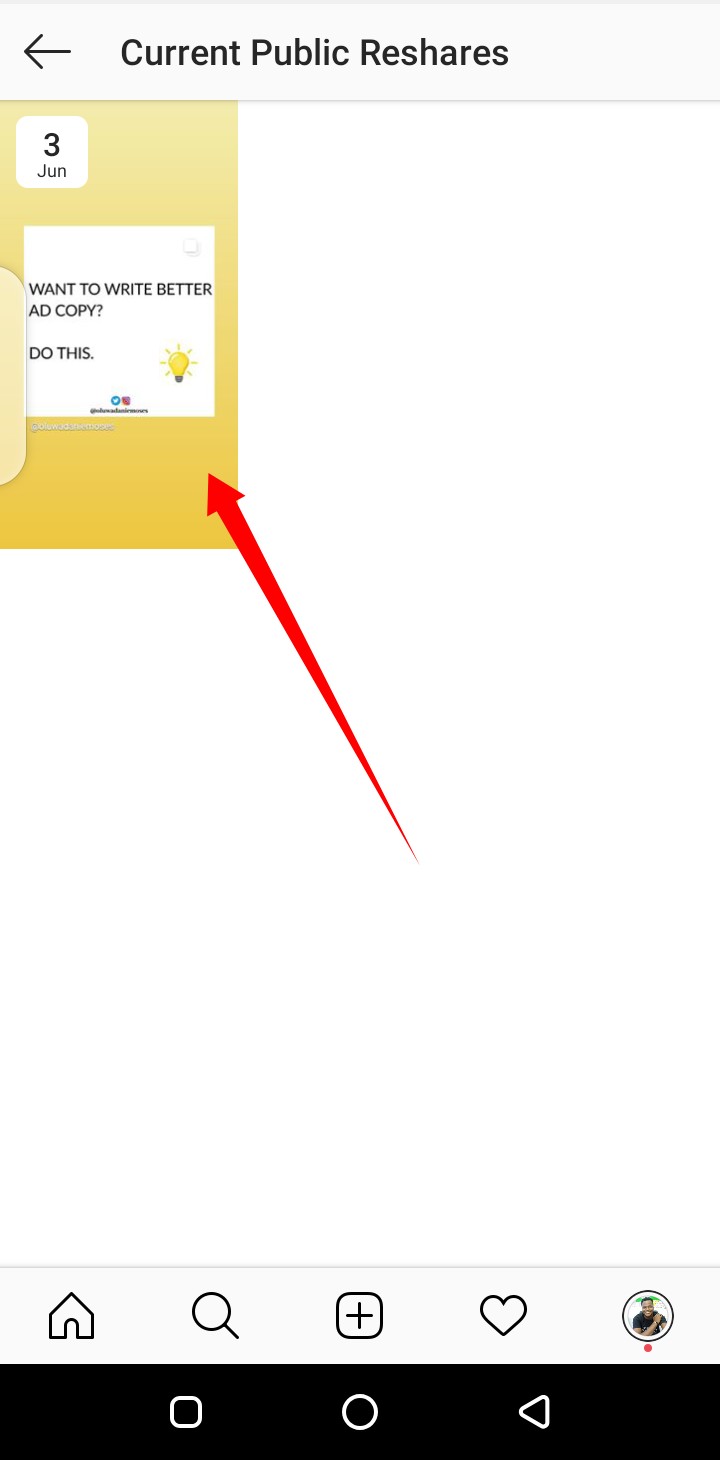 5. See the sharer's username.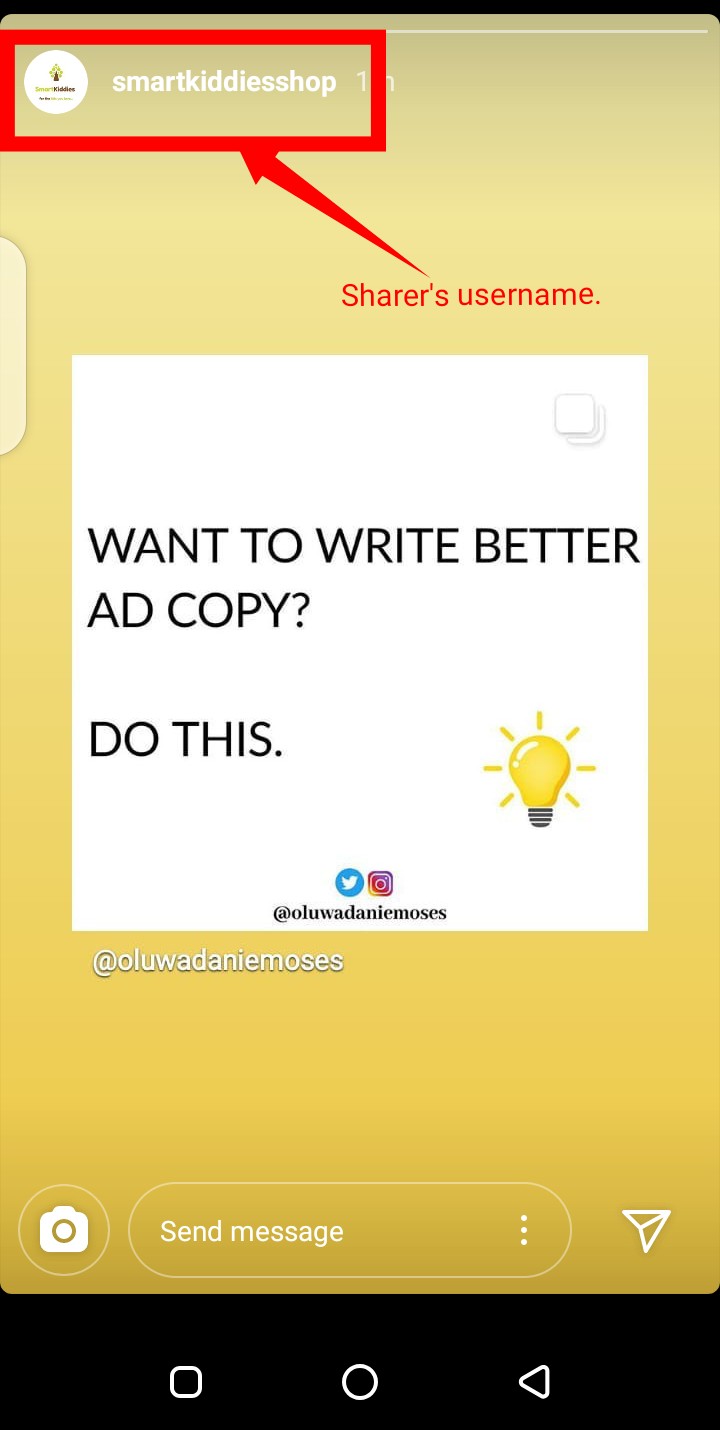 An important thing to note, however, is that the results disappear after 24 hours from when it was reshared. Basically, it disappears when the sharer's Instagram story disappears.
Hence, if no one shared your post in the last 24 hours, you won't see the "View Story Reshares" option when you tap on the 3 vertical dots.
That said, follow the steps below if you are interested in seeing the total number of people that have shared your post, all-time.
Click on "View Insights" on the particular post and take note of the number quoted under the share icon.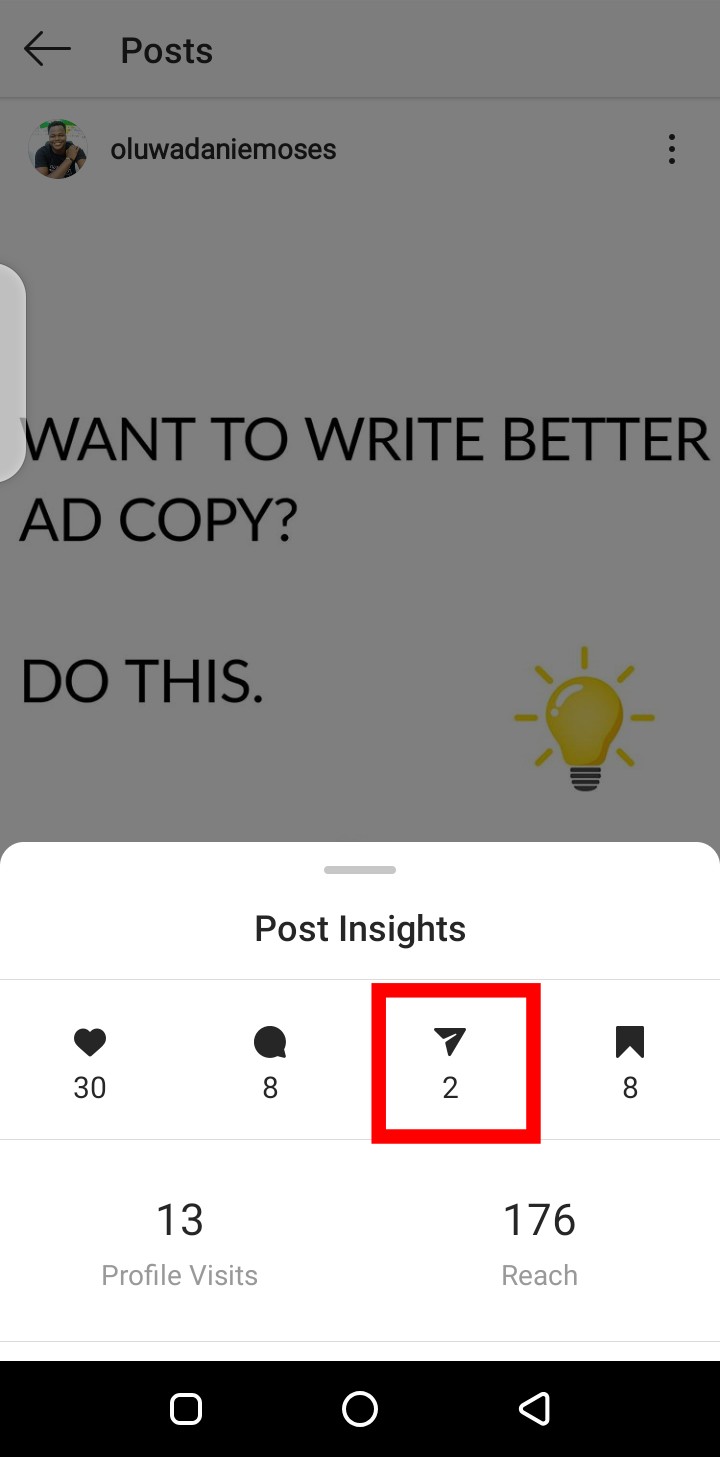 And that's it. Most times, it is important to track this particular metric and tweak your content accordingly.