Hybrid dual SIM slot is a term in the smartphone world that's not uncommon to lovers of smartphones. If you're the type that digests news relating to smartphones, phones specifications and reviews, you must have come across the phrase – hybrid dual SIM slot. While some get curious to know what it is, some just overlook the word 'hybrid' and focus on the 'dual SIM' alone.
Dual SIM slots are common among smartphones these days, only a few smartphone manufacturers (like Apple) opt to use only one SIM slot. And dual SIM slots as we all know grants phone users the access to use two SIM cards at the same time without interruption. Hybrid dual SIM slots perform this same task but there's a twist to its mechanism.
Advertisement - Continue reading below
So, what's a hybrid dual SIM slot?
Hybrid dual SIM slot: Explanation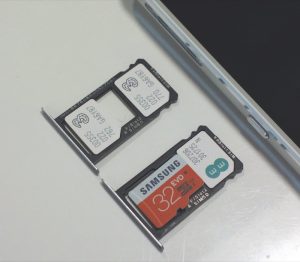 According to the English dictionary, hybrid means a tool that combines the advantages of formerly separate technologies. For specifics, a hybrid dual SIM slot is a technology that offers both features of a SIM card and a MicroSD card.
The hybrid dual SIM slot also means the OEM provided just two spaces instead of the traditional three slots for dual SIM cards and a MicroSD card. In other words, either two SIM cards are used or one SIM card slot is sacrificed to serve the role of a MicroSD slot.
Simply put, you have the two options:
Dual SIM (one micro/nano SIM + one micro/nano SIM)
One micro / nano SIM + MicroSD card
So, it's left to the user to decide if he/she wants to use two SIM cards simultaneously or use just one SIM card and a MicroSD card. In most cases, it's the second SIM slot that plays the hybrid role.
Advertisement - Continue reading below
Manufacturers that offer this feature always try to ensure that the phone's internal storage is big enough to accommodate numerous files so that the two SIM slots can be used. It then depends on the phone user to decide if more memory is needed, hence the 'sacrifice'. Mind you, the internal memory we're talking about is usually within the range of 32GB, 64GB or even 128GB.
Why do OEMs implement hybrid dual SIM slot?
Smartphone manufacturers use this technology due to a couple of reasons. For some, it's to create internal storage variants for users to select from. That's one of the reasons why some flagship smartphones have about two, three and sometimes four internal storage variants.
Secondly, it reduces costs as they don't have to make extra space for a MicroSD slot. Additionally, it helps some manufacturers reduce weights of the phone, thus helping out with the phone's portability.
What to do if the three functions are desired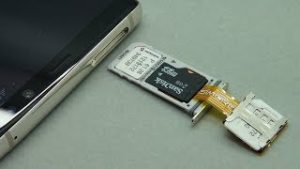 A hybrid dual SIM slot will not permit the three functions but a hybrid dual SIM adapter can make that possible. By connecting a hybrid dual SIM adapter to the slot, all the three roles (two SIM card and memory card slots) can be utilized. After connection, the adapter will be placed at the back of the phone. For more protection, a phone case is advised.
Smartphones with hybrid dual SIM slot
Here are some smartphones that sport the hybrid dual SIM slot:
As was said earlier, the storages of most supported phones are usually big enough to limit your worries about extra memory. In that case, a memory card option doesn't really come into play. Meanwhile, hybrid dual SIM slots are pictured as the future of the SIM & MicroSD slot aspect of the smartphone industry. So, what do you think about this technology? Kindly air your views in the comments block.
Images: in-dream.net & androidiani.com
Advertisement - Continue reading below