Torrent clients are very significant when in the use of internet most especially the downloading section. Although Torrents have a bad reputation for their use for illegal file-sharing, they have many legitimate uses, including sharing free software, downloading music released for free by artists, and as a way to download large files you've already paid for.
What is a Torrent Client?
A Torrent client is communications protocol used for peer-to-peer file sharing. It prepares, requests, and transmits any type of computer files over a network with the help of BitTorrent protocol. To share an initial file, a small file with a "torrent" extension is created on a peer machine. The torrent file contains metadata about the shared files and about the tracker, the computer coordinating distribution. In order to download shared files, peers need to obtain a torrent file first and then connect to a tracker, which coordinates them with other peers they can download pieces of file from.
Advertisement - Continue reading below
People who use Torrent Clients for downloading should consider using a VPN as an essential app for safety. There is a risk of infecting your computer with malware or to clutter it up with spam significantly increases. You need to choose a reliable and reputable tool to not only download content from the web but also to protect your operating system from viruses and adware.
Here we shall share Top 7 Torrent clients for Windows and Mac.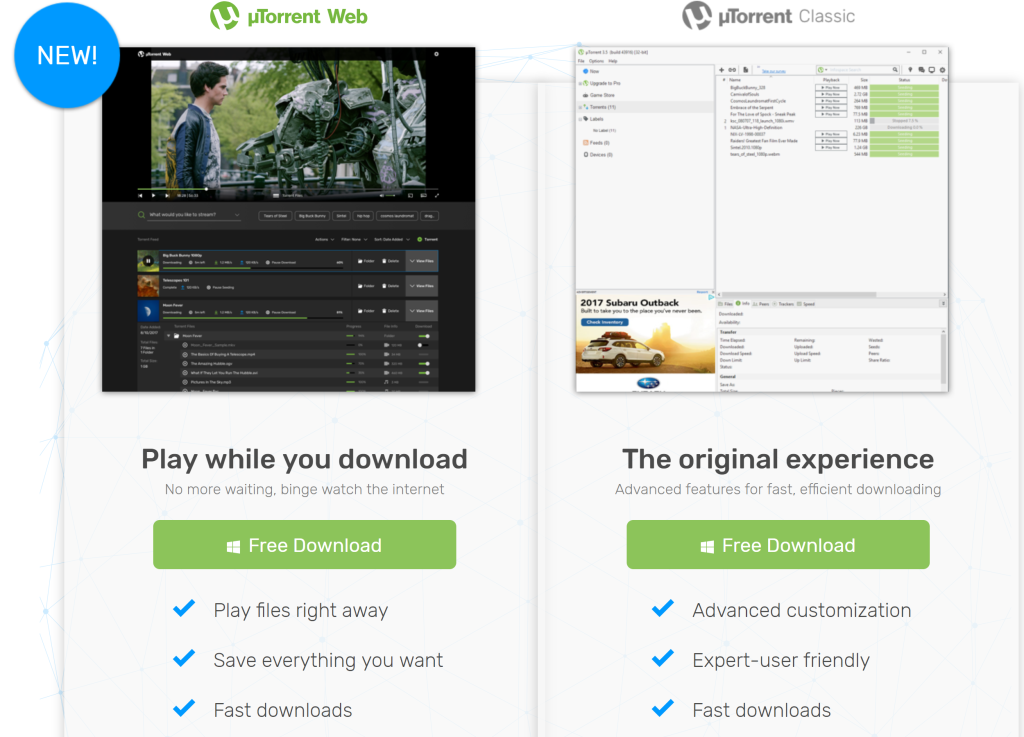 uTorrent is a lightweight app and the installer is small size. It can search for torrents right from the app and one can prioritize ongoing downloads. It can also act as  a portable downloader if saved to a USB stick or any other external storage device. uTorrent allows you to manage your torrents by using scripting, automation, remote control and other features. You get access to a wide collection of fresh new videos and music from any device, be it PC, smartphone or TV.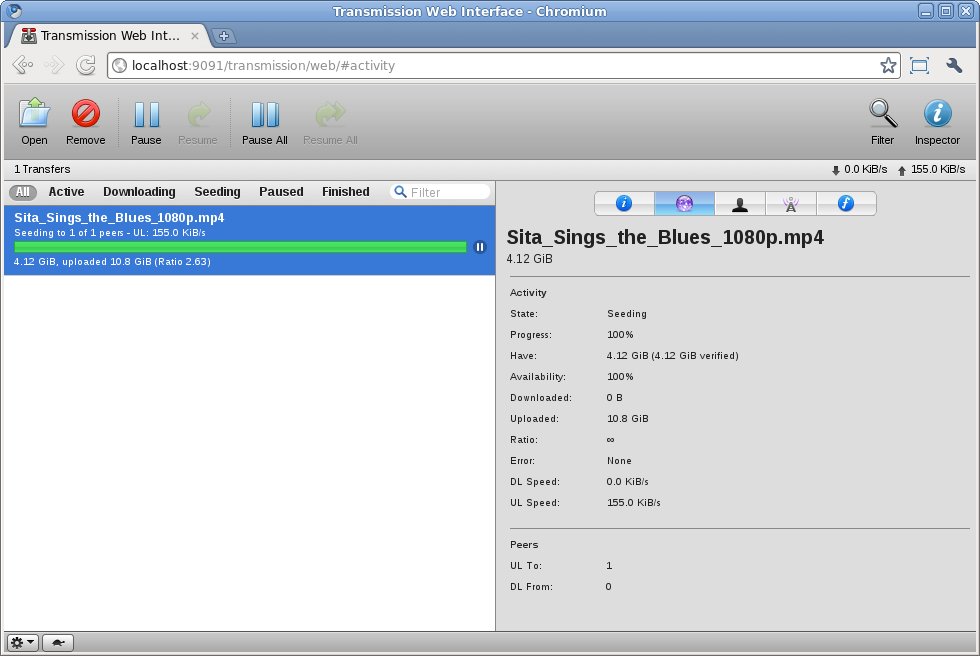 Transmission is very light on RAM as it uses less resources, supports magnet links and can find local systems connected to your system. It is very easy to use, and you receive features common to any BitTorrent client, such as a web interface, exchange peers, encryption, support, DHT, tracker editing, and many more. It is also capable of integrating with your OS.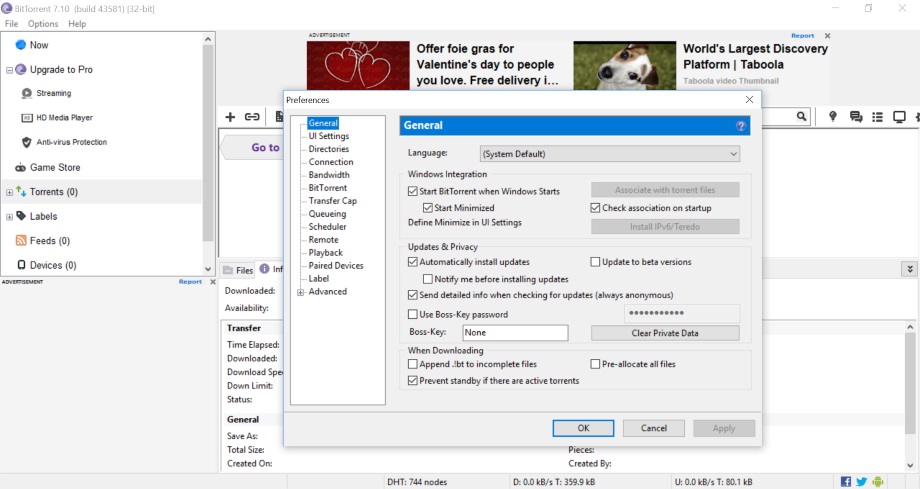 BitTorrent has a stand alone client app and it is a great option with some nice features. It is light on system, absolutely free and downloads at normal speeds. There are no ads in this app and one can stream torrents directly from the app. This app is also available in multiple languages.
---
Related Article:
Advertisement - Continue reading below
---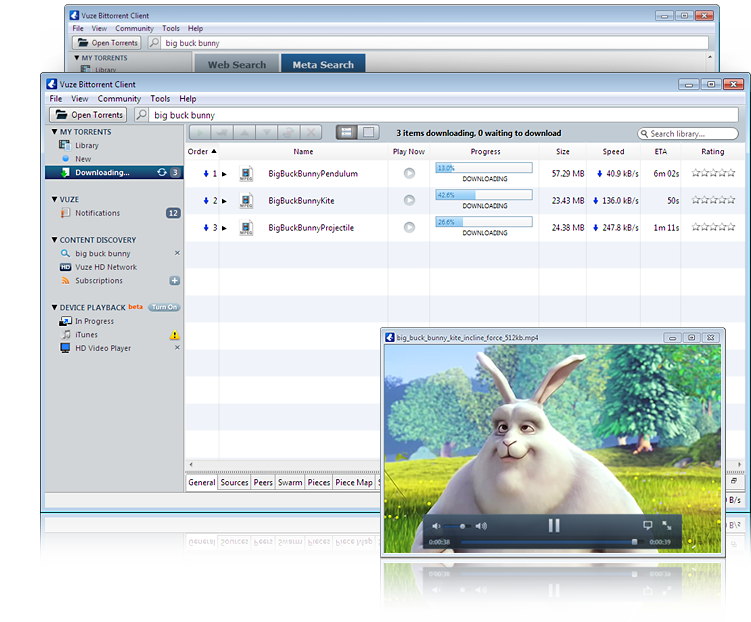 Vuze is a neat torrent client offering plentiful of nice features. You are ale to conduct Torrent search directly from the app. It also has a Web Remote that lets you manage torrent downloads from a remote location. Vuze can play downloaded media and you have a possibility of playback from device connected to your PC.  It has a subscription feature that enables you to automatically find torrents that are similar to those you have subscribed to.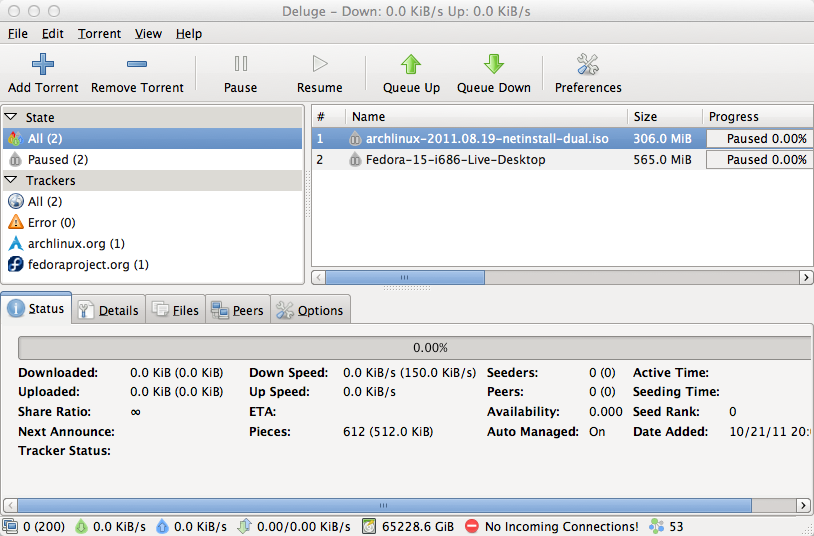 Deluge is a cross-platform BitTorrent client. It's built on GTK+, making its interface look a lot like Linux Gnome. Deluge is  complex and heavy weight so its usability is not the best. However, it supports a variety of plugins, which can be interesting for advanced users. Deluge combines the traits of a usual desktop app and a client server. It also has 3 main user interfaces: for desktop, for a browser and for command line.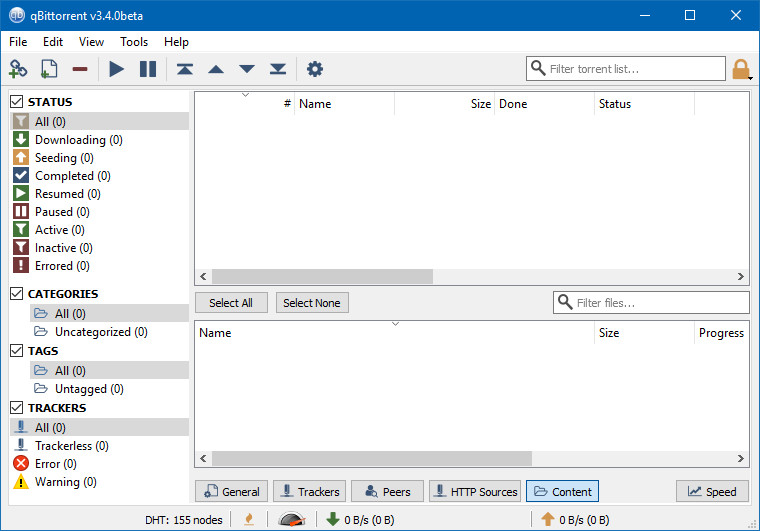 qBittorrent offers a balance of features, speed and simplicity. It doesnt contain ads, it has handy extra tools and fewer extensions. qBittorrent aims to "meet the needs of most users while using as little CPU and memory as possible". It has an integrated torrent search engine, media player, encryption, prioritization of torrents and the files within those torrents, IP filtering and torrent creation.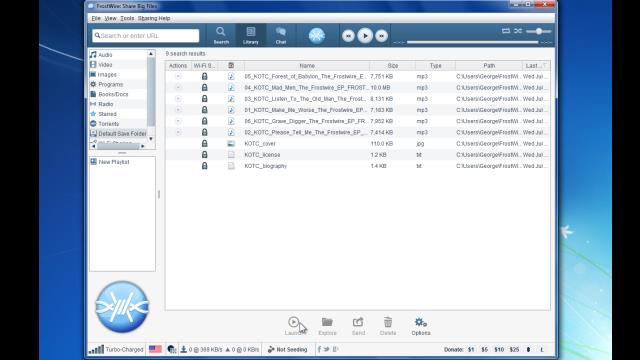 FrostWire is a Free and open-source BitTorrent client first released in September 2004. It was initially very similar to LimeWire in appearance and functionality, but over time developers added more features, including support for the BitTorrent protocol.  It has the following features: True In-App Search, Magnet link support, Create and seed a torrent, Preview Files from Cloud Sources, Media Library with Playlist Support among others.