Nowadays, Instagram is one of the most popular social media platforms. The Facebook owned application is mostly used by millenial youngsters.  However, about 35% of Instagram users are adults. Instagram features are many but most people concentrate on its core use.
Even the newbies to the app know its all about photo sharing. However, Instagram has many features that are not known to everyone. Because many people are interested in a large following on Instagram, here is quick one to raise your following to the skies. This is the Best site to Buy Instagram Followers Cheaply.
Advertisement - Continue reading below
We've written this article to show you some very important features of Instagram and how to make the most out of them.
Read: Instagram status dots let you see who's online
Instagram features most people don't know
Notifications from your favorite people
You might want to see the posts of your favorite people right at the top of the page. When you do that, you'll get notifications every time a person posts. You have to do only one thing – to turn on notifications for each of your favorite users individually.
Read more: Instagram rolls out group video chat for up to four people at a time
In order to do that, you have to visit the profile of that person and click the three dots from the upper right-hand corner. Then, choose the "Turn on Post Notifications."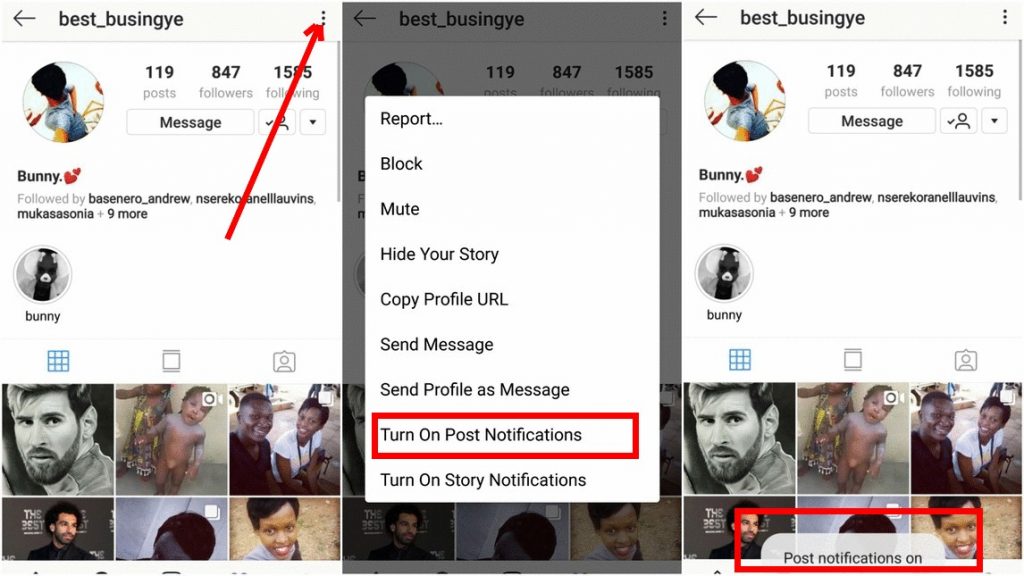 Advertisement - Continue reading below
You can add 𝔰𝔭𝔢𝔠𝔦𝔞𝔩 𝔣𝔬𝔫𝔱𝔰 𝓲𝓷 𝕪𝕠𝕦𝕣 ⓑⓘⓞ
We all know that we can add emoji, but that's pretty much all you can with your keyboard. How about something entirely cooler and well, sort of different? How about 𝒻🍑𝓃𝓉𝓈?
On  mobile:
To add a special font, you have to use a website, such as LingoJam. Open the site and type the Instagram bio that you want. Below, you'll see your text written in different fonts. All you have to do then is to copy your bio in the font you like and paste in the bio section of the Instagram app.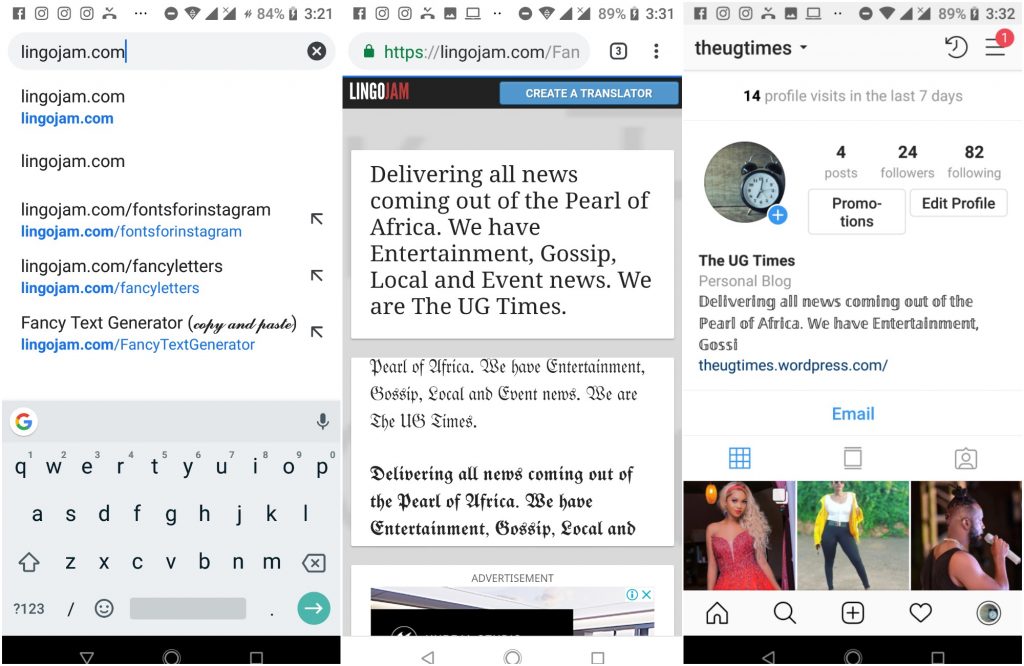 On desktop:
If you want to do this from desktop, you'll have to use a site like Font Space, to find the font that you like.
Search users without having an account
Creepy? Yes, very creepy. You can look at other people's pages without you having an account. This is also one way to see whether it's actually worth it to make an account or not.
You might like: Instagram Lite: Another feather weight app for low-end smartphones
Advertisement - Continue reading below
There are two ways in which you can do that:
Enter the username at the end of the Instagram URL – right after www.instagram.com/. – this, if you know the username of the certain person. This is better on desktop.
Or you can search them using Google site search. It's way too simple – search the name of the person in the Google site search – site:instagram.com (name of the user). This way, you'll be able to search only for the people who are on Instagram.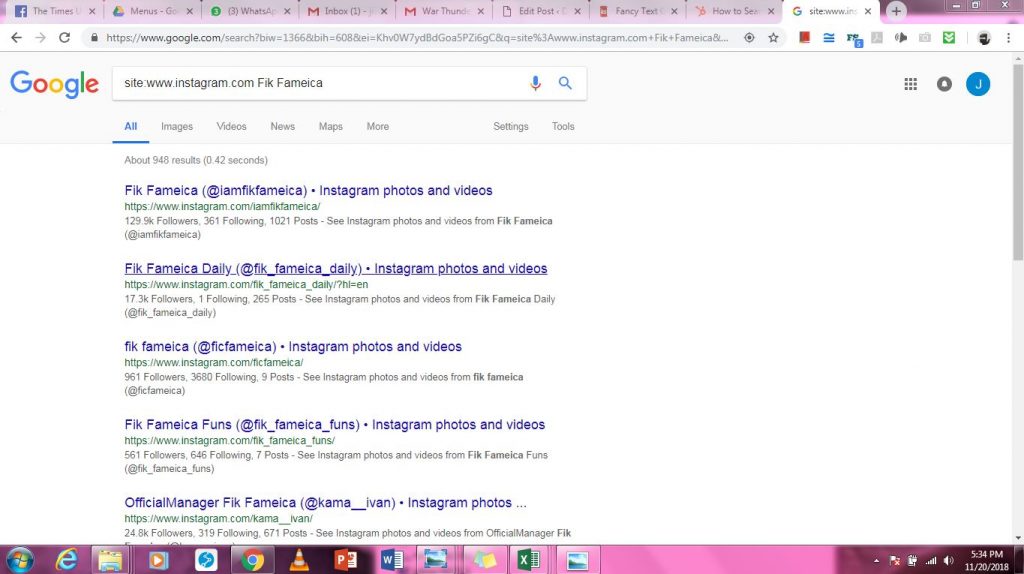 See all the post you've liked
You can see all the posts you've liked in one place. There's only one thing you need to do: go to Options (those three lines on Android), and click on "Settings" at the bottom. In the settings menu, select "Posts you've Liked" and a the app will display a thumbnails of all the photos you have liked.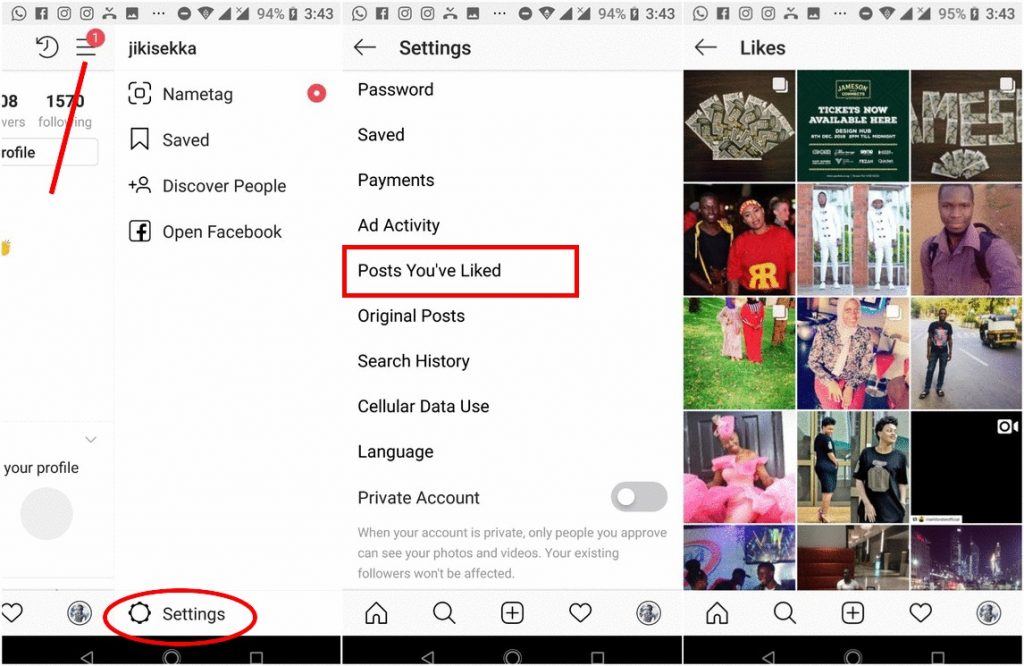 You can also unlike some of the posts you've liked. Do this by clicking on the particular photo and then de-selecting the heart icon. We all like things we don't actually like at one time  but this is a good way to correct that mistake. It's good that the user will not be notified when this happens.