Things just got a lot more interesting for YouTubers as they can now view Hollywood movies on YouTube at zero billing. All they have to deal with are commercials popping up at intervals.
Recently, YouTube added about a century of full-length Hollywood movies in its Movies & Shows section. In a special compartment called "Free to Watch", these entertaining pieces of on-demand films can be accessed. It's noteworthy that most of the movies in this section are blockbusters & classics.
Advertisement - Continue reading below
ALSO READ: What are the recommended internet speeds for streaming video online
They include movies such as Rocky IV, The Terminator, Legally Blonde, Zookeeper, Sleepover and a host of others. And beneath each movie title, there's the "Free with ads" tag.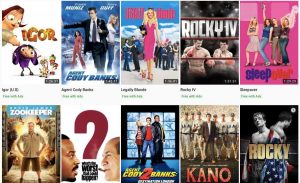 So, just like TV shows are shown with commercials inclusive, users will have to pay the price of viewing ads. Well, there goes the illustration of the adage: "Nothing is free, even in Freetown".
Advertisement - Continue reading below
Speaking on the new development, Rohit Dhawan, Director of Product Management at YouTube said:
"We saw this opportunity based on user demand, beyond just offering paid movies. Can we do ad-supported movies, free to the user? It also presents a nice opportunity for advertisers."
YOU'LL ALSO LIKE: How to use less data while watching YouTube videos with YouTube Go
Before this, precisely in October, YouTube quietly launched its "Movies & Shows" section. Free movies and TV shows were being added to this division, but they were only accessible to those that paid to watch. Those that purchase to watch are subscribers to the YouTube Premium service.
Unlike these ad-supported movies, YouTube Premium subscribers don't have ads & pop-ups to interrupt their full-length movie entertainment.
Advertisement - Continue reading below
SEE ALSO: YouTube Incognito Mode lets you watch videos privately on Android
Although this is YouTube's first official dive into something of this nature, other platforms have offered free ad-supported movies. Video-on-demand service providers such as Sony Crackle, Tubi TV and RokuTV are examples of platforms with this kind of offering.
Now, it's down to you, what's your reaction to this new development from the world's number one video-streaming platform?