Apple, in its quest to be a market leader when it comes to music streaming has over the years made efforts to have something like a social network embedded in its music app.
This started with the Apple Ping that failed and was replaced by Connect. Connect was intended to be used by artists to engage directly with their fans.
Advertisement - Continue reading below
Artists were able to upload music, videos, photos and lyrics directly to their fans. These included studio demos and short behind the scene clips among others. Users were able to like and comment on the content the artists posted. In this way, there was engagement and hence turning it to something almost similar to Twitter.
Initially, the feature got lots of hype with famous Artists like Drake endorsing it. Unfortunately, it never caught momentum and the feature was rarely used by both the artists and fans.
---
Related Articles:
---
In the 2016 iOS update, Apple removed the Connect Tab from the bottom of the navigation bar and placed it in the more section. These were early indicators of the feature losing faith from the developers. The feature has gone down permanently.
Users however will be able to search and see the content that was previously posted but this will be only until May 29th 2019 when the feature is completely phased out.
Apple has also redesigned the Artist Pages and Artist radio playlists as a possible replacement for the Connect feature and allow artists interact with their fans.
Advertisement - Continue reading below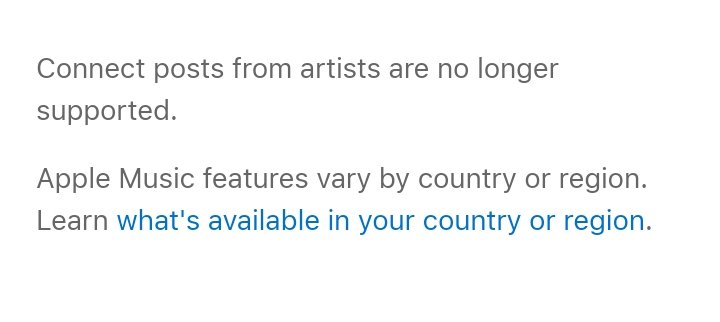 Since this feature was rarely used, very few users will notice the change.