Well, you know that long talk about Facebook being the most extensive social network in the world; I'm on the affirmative this is the umpteenth time you're reading such. But here's the deal: its jumbo characteristic makes it cherishable. On Facebook, you can connect to multiple pals, relatives, co-workers, bosses, etc. for pleasure, business and what have you. That's why it's comprehensible if you get perplexed when you forget your Facebook password.
Yes, the human brain isn't machinery in functions, there's a tendency for such to occur. Fret not though; you can reset your Facebook password & change it to something entirely new. Want to know what makes it more interesting? It's the fact that it is frigging simple!
Advertisement - Continue reading below
Without further ado, I'll be showing you how to go about this.
Resetting forgotten password
If you've forgotten your password, you can reset it on the web browser as well as the Facebook mobile app.
Web browser
Enter the Facebook site through the login address.
Click on "Forgotten Account?".
You'll find "forgotten account?" beneath Create New Account on the page.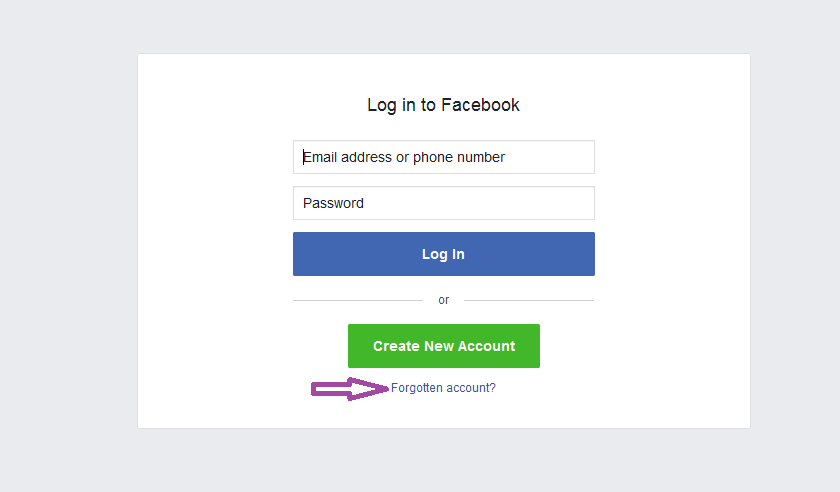 Once you've clicked on the "Forgotten account?", you'll be directed to "Find Your Account" page. You'll have a list of options you can use to search for the account. Options include an email address, phone number or full name. Once you've inputted your preferred option, you can now click on "Search".
NB: Full name is the last resort if you've also forgotten the phone number or the email address.
Advertisement - Continue reading below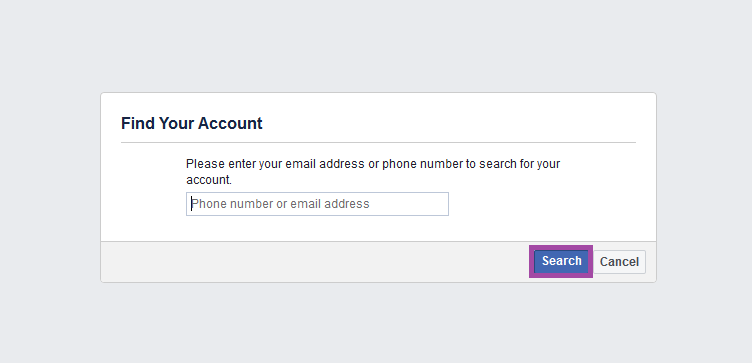 If it's the email address or phone number you selected, you'll be taken to "Reset your password" page. Here, you simply have to select "Continue" so that the password reset code will be sent to you through SMS.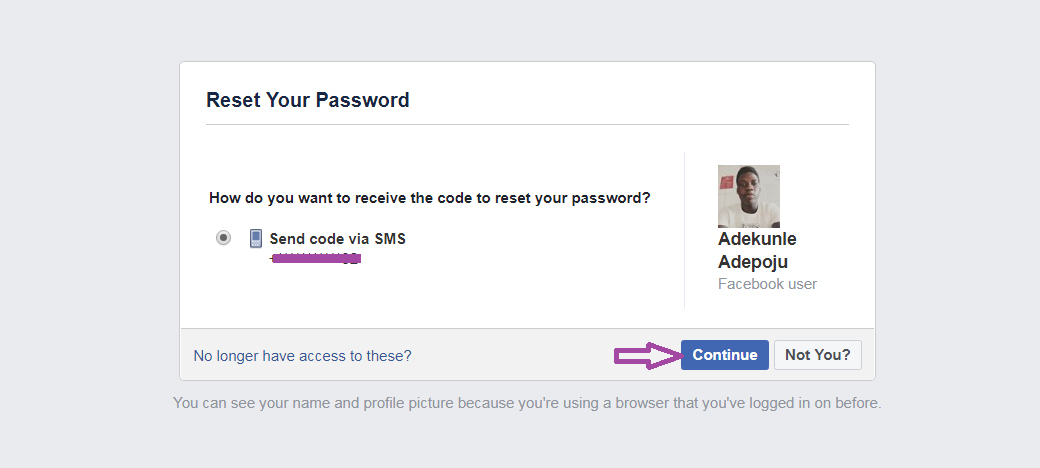 However, if it's the "Full Name" option you used, different accounts will appear under "Identify Your Account" page wherein you'll choose yours. Selecting yours will also lead you to the "Reset Your Password" page. Then, you'll click on "Continue" as seen above.

The page that will open immediately after clicking continue will demand the 6-character security code sent to you. After that, you will select "Continue" to move ahead.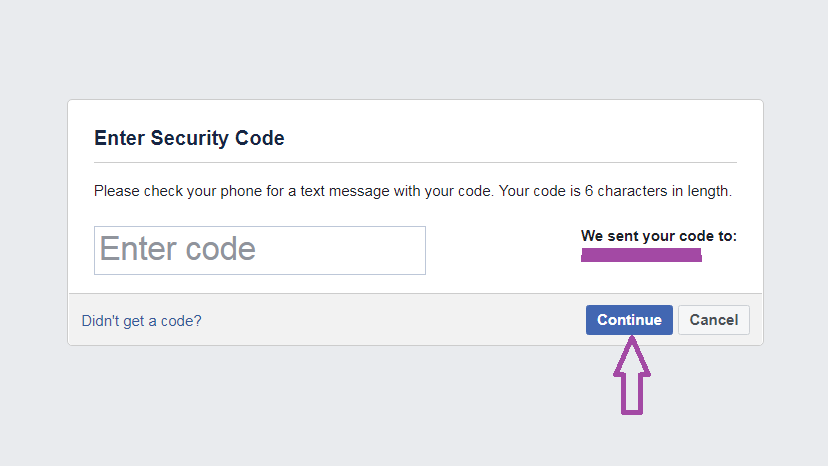 This is the final lap of the operation: setting a password afresh. Now, you'll input the password of your choice. But, for it to be strong, ensure it contains the following properties:
Advertisement - Continue reading below
Letters
Symbols
Punctuation marks
At least six characters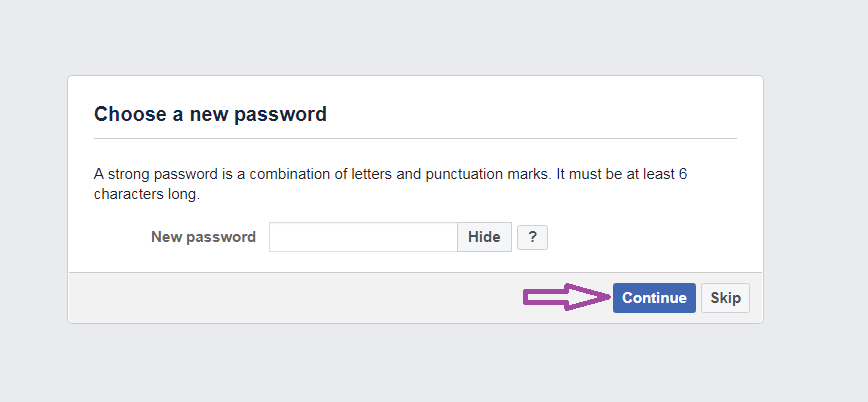 Facebook mobile app
Once you've opened the facebook app, all you have to do is to imitate the Web browser's steps starting from "Find Your Account" till the end. It's that easy.
{RELATED POST: How to delete your Facebook Account Permanently}