Have you always had reservations about random people and contacts adding you to groups on WhatsApp without you consent? That's about to be a thing of the past as WhatsApp's new privacy settings now allow you control who can add you to a group on the instant messaging platform.
In a post released on the platform's official blog today (April 3), WhatsApp announced that it has included a new feature that would allow users select people who can add them to groups. The new feature is tucked in the PRivacy settings menu of the app. When you navigate to Settings >> Account >> Privacy >> Groups, you can either select:
Advertisement - Continue reading below
My Contacts — Selecting this options means only individuals who you have on your contact list/phone-book can add you to groups.
Everyone — Selecting this means anyone on WhatsApp can add you to a group.
Nobody — If you select this option, you cannot be added to WhatsApp groups by anybody, not even your contacts.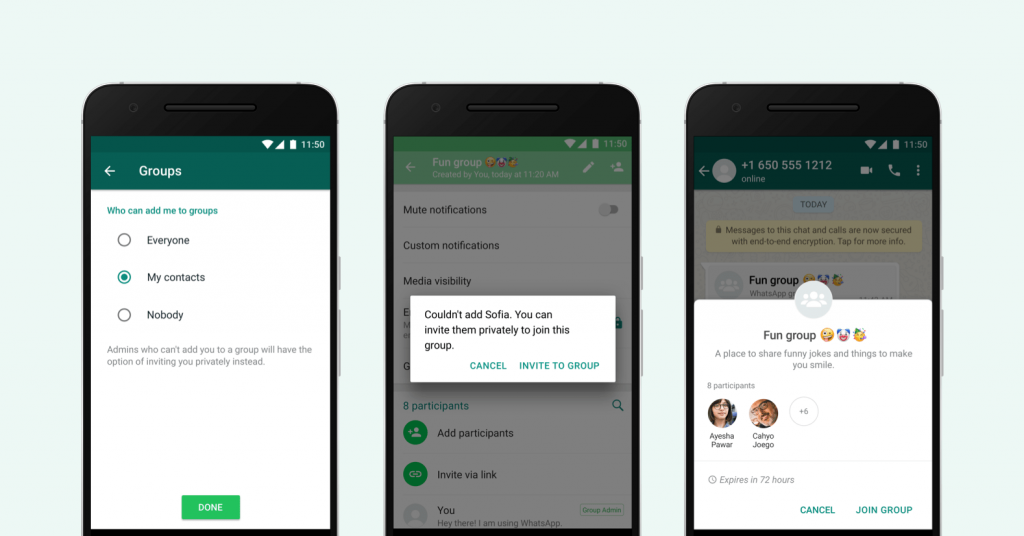 When you select "Nobody" however, users who want to add you to a group would be prompted to send you an invitation through a direct/private message. You can then choose to either accept or ignore the invitation. WhatsApp, however, says that users have three days (72 hours) to accept groups invitations before it expires.
This new feature gives users more control over their Group Chat experiences, the types of Groups they are added and ultimately, the type of messages they receive. According to WhatsApp, the new feature will begin rolling out to some users with the latest version of the app today. It is expected to be available globally in the coming weeks.