Google's plan to take over the messaging scene is progressing slowly but surely taking shape. After multiple failed attempts with initiatives like the now-defunct Allo and the repurposed Google Hangouts, Google Messages is beginning to gain traction.
New devices now come with this Google-made messaging app as the default SMS app. Also, anyone with an Android device running Android 5 Lollipop and newer can also take advantage of this app and its features.
Advertisement - Continue reading below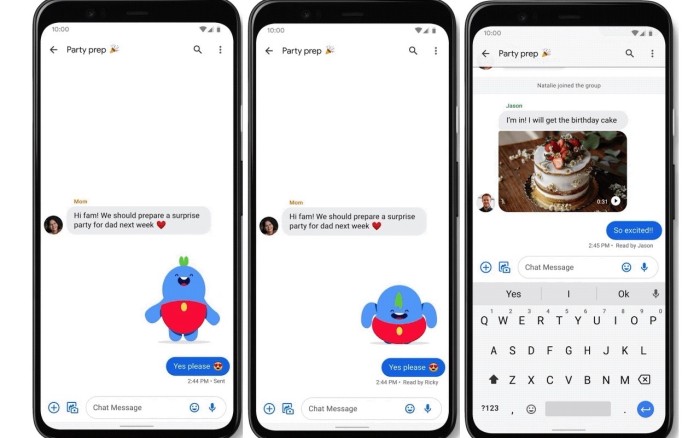 Perhaps one of the most exciting features of the Google Messages app is the Chat features. This brings the power of Rich Communication Services (RCS), the spiritual successor to SMS.
Last year, we saw Google making Chat (RCS) available in many more regions across the globe, effectively taking on established platforms like WhatsApp and Telegram, and offering Android users a viable iMessage competitor.
Slowly but surely, Google continues to build up RCS by adding useful features aimed at helping users take full advantage of RCS.
Today, we will show you how to use one of the new features built into the app– scheduling messages.
Schedule send allows you to write a message and set a time when you want it to get sent. This feature has many interesting use cases.
Say you want to be the first one to wish your significant other a happy birthday, but you don't think you'll be available. You can write your message beforehand and have it sent at the appropriate time. So, how do you do this?
Advertisement - Continue reading below
First, you need to ensure that the recipient is also using Google Messages and has activated the Chat feature. You know that when the input field reads Chat and not Text.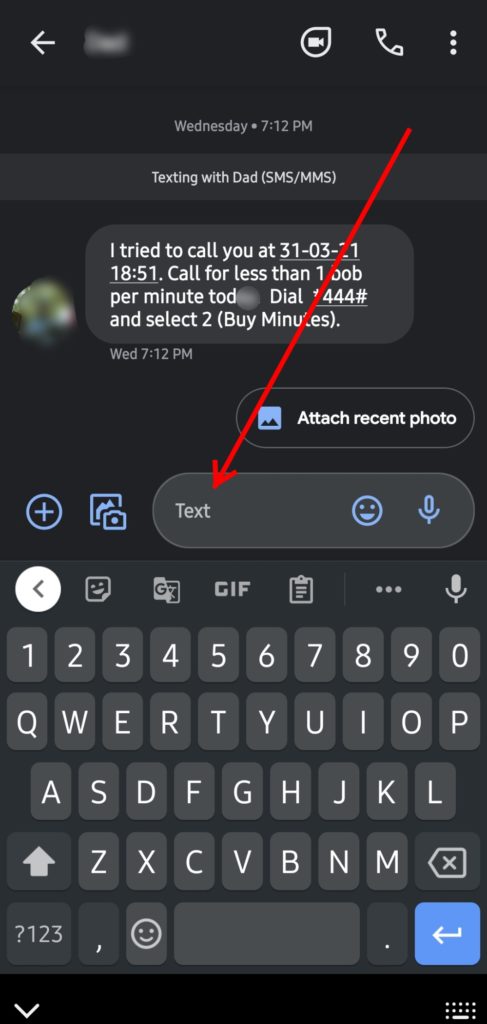 So now you know that the recipient has Google Chat enabled, it is time to try and schedule a message.
The process is pretty simple. You need to type out your message and long-press the send button.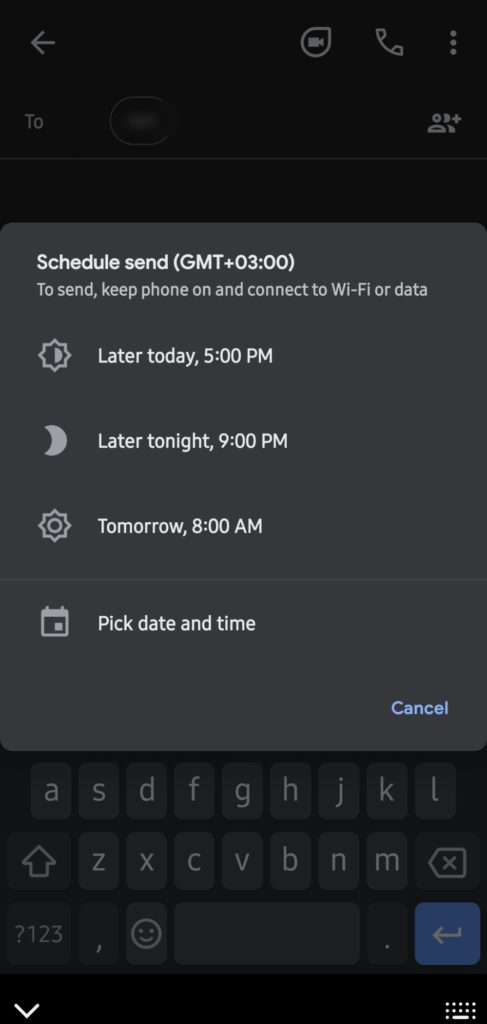 Select a time when you want your message to get sent. Some preset options available include Later today, Later tonight, and Tomorrow. Of course, you can use any of these but you also have the option to pick a more specific time using the Pick date and time option.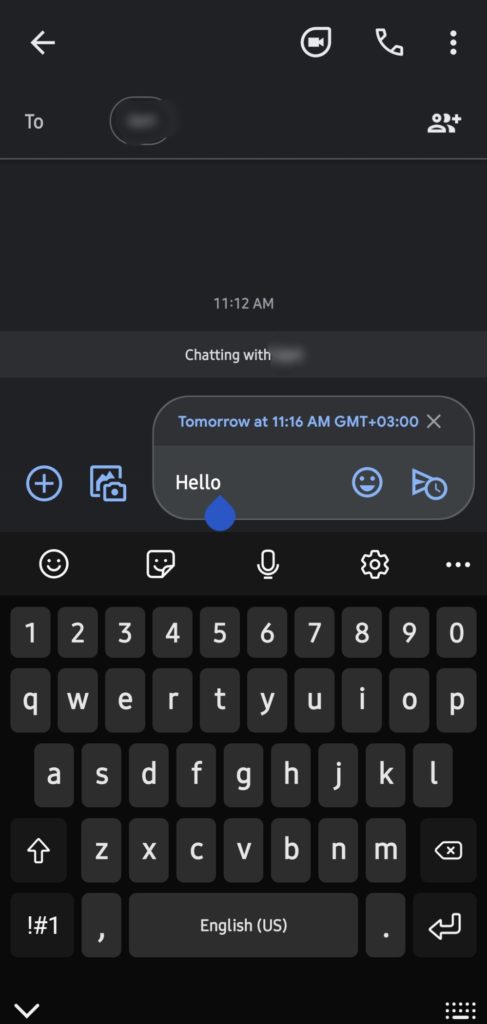 After selecting an appropriate date and time, click the send button with a clock icon to schedule the message. The message will appear as Scheduled until the time and date you chose to have it sent.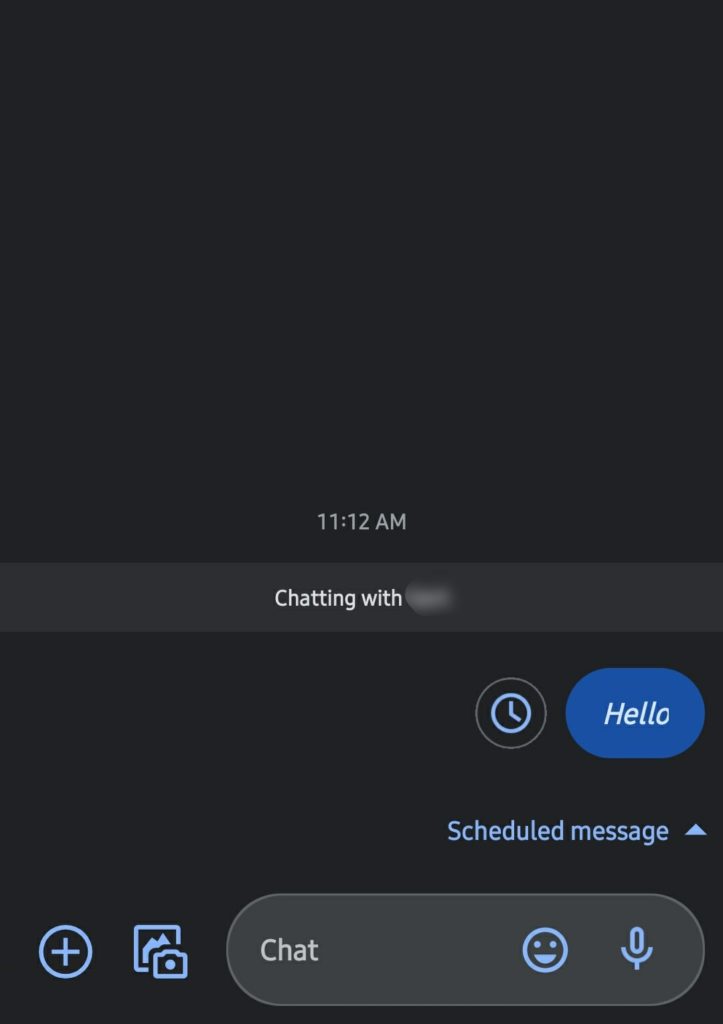 You have successfully scheduled the message. Come the preassigned time, the message will get sent. You only need to ensure that your device is connected to the internet at the time, be it via Wi-Fi or mobile data.
Should you need to edit the parameters, you can simply tap on the message and that will allow you to edit the text or the date and time you want to have the message sent.
Is this an exciting feature for you? Do you think you will be using this feature often? Tell us in the comments section below.
Advertisement - Continue reading below