TL;DR: To use RCS on Dual SIM smartphone, you'll need to setup the same SIM card for both calls and data for this to work under your phone's Network/SIM card settings.
Google and the whole Android ecosystem has finally caught up with Apple's iOS platform with the latest release of Google Chat on the Messages app. If there's one good reason a lot of iPhone users can't migrate to Android, it's because of iMessages chat service.
Advertisement - Continue reading below
iMessages is like WhatsApp but for iPhone users. People with iPhones can text each other over Wi-Fi or cellular data without affecting their airtime. Now this is becoming widely available to Android users too. It's called Google Chat.
Google Chat is available through the official Messages app from Google. The app was previously a cleaner SMS inbox by Google. It's the default SMS app on Stock Android phones such as Google Pixel or Android One phones such as the Infinix note 5, Mi A2/3 and Nokia smartphones. The app is of course available on the PlayStore which means anyone with an Android phone can download it and make it the default SMS app.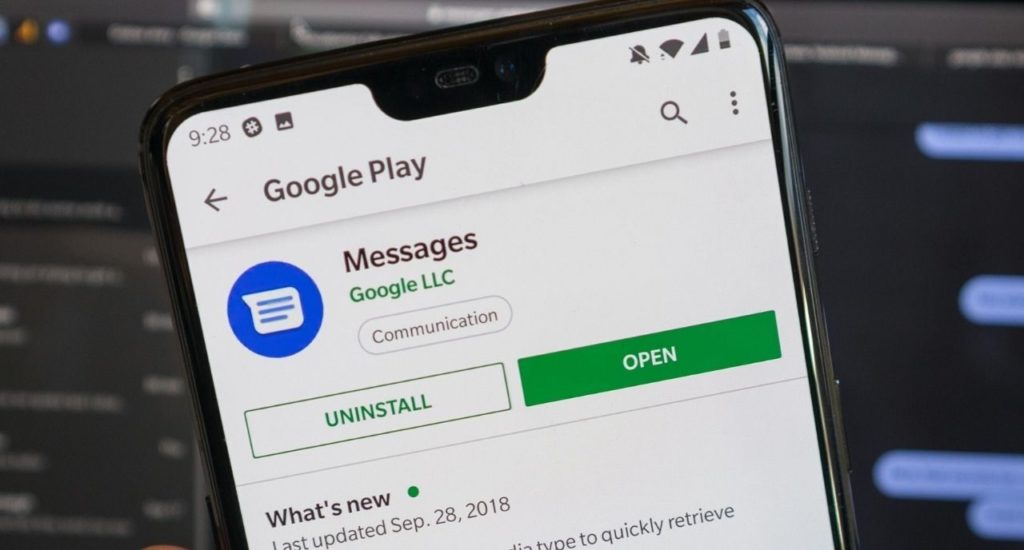 I have been testing out Google Chat feature on the Messages App for weeks now. Still very few of my contacts know about this new feature, let alone have the Messages app installed. Most people are already used to WhatsApp for texting. But with a few contacts, I have been testing what Google has to offer.
Google Chat comes with typing indicator, emojis, sharing photos and audio messages—the sort of stuff (and more) you get from mature chat apps like WhatsApp or Telegram. What's different is that Google Chat will send your messages through your data connection or Wi-Fi only if the recipient also has the app installed and Chat feature setup. It will resort to SMS in case the recipient doesn't have the app.
There's more. Unlike Whatsapp, Chat can be supported directly by your network provider adding the service to the rest of their offering. That's because Google Chat behind the scenes is actually Rich Communication Service (RCS), a new modern messaging service that's being taunted as a replacement of the good old SMS. Unfortunately, not a lot of telecoms have bought the idea, so Google is going at it alone.
To set up Google Chat, you need to install Google's Messages app first. Then head over to Settings >> General >> Chat features and enable it. Our video review below shows everything.
The caveat, so far, that I have discovered is that Google Chat won't work flawlessly with dual-sim phones without a few tweaks. If you're like me who uses dual-sims, one for data and another for voice calls depending on current market promotions, you'll have change this. You'll need to setup the same SIM card for both calls and data for this to work under your phone's Network/SIM card settings.