In the wake of the recent release of the second generation of Apple's Airpod, the company is releasing another wireless in-ear bud under Beats – a company it acquired a few years back. The Powerbeats Pro is in no way like the Airpod 2 rather it takes after the Powerbeats 3 predecessor without the wires. However, the story is much different on the inside as it bears the same Apple H1 chip taking care of things. So basically, Apple is offering another alternative to its Airpod but with better sound quality and more battery life amidst other things.
---
Read More:Apple iMac and iMac Pro get additional options
Advertisement - Continue reading below
---
Besides being priced at $250 which is more than that of the Airpod 2 which goes for about $159. the Powerbeats Pro comes at a bigger size and also has a bigger charging case. Nonetheless, I guess you wouldn't mind that for a longer listening time and better sound quality. Also, it is more suitable for exercising and other more engaging activities because of the design plus the fact that it is water resistant and sweatproof. In addition, the wingtips allow for a firm attachment so that it doesn't fall off easily.
About the wireless headphones
The overall build here is more or less like the Powerbeats 3 but according to Apple, it is now 17 percent lighter and 23 percent lesser in size. At the same time, the earbuds have been designed to fit into the ears more making sure that you don't lose any of the sound waves emanating from the audio device. You will be able to choose between a range of ear tips made available to get a snugly feel. The Powerbeats Pro itself has different colours to choose from like navy, black, ivory and moss.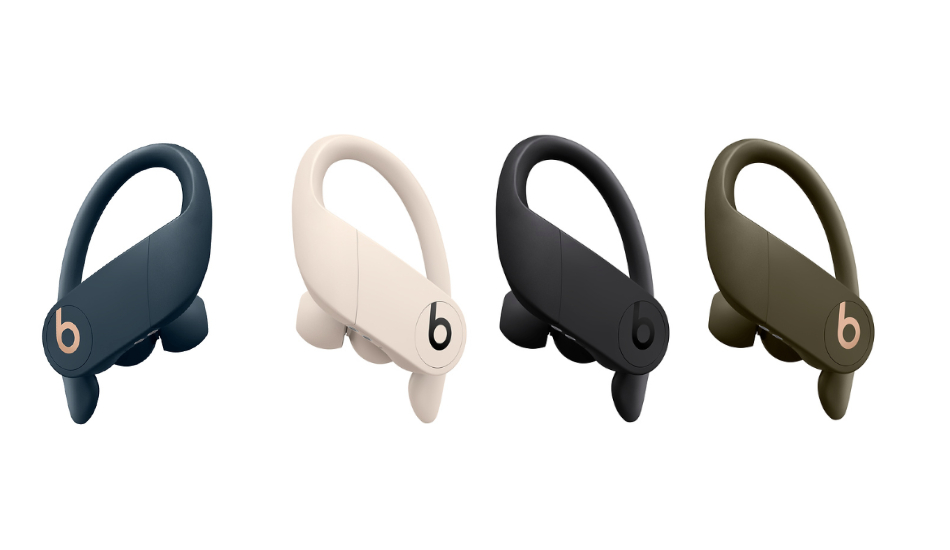 Like the Airpod, each of the wireless headphones can work independently off each other so you need not to worry if the other is dead or you just pulled it off. Speaking of pulling off, the headphones have sensors that automatically put it to sleep when you remove it and switches off when in the charging case. In addition, due to the chip inside, it has Bluetooth 5.0 that ensures the connection to your smartphone is faster and stronger. Furthermore, you will able to use Siri to control music playback and for Android users, there is a volume rocker on both pair while the Beats logo on it is a button for navigating through your playlist.
---
SEE: iPad Air and iPad Mini released by Apple
---
Charging Case
Elsewhere, the charging case is black in colour and much bigger. It charges using the lightning port and can provide a full charge for the Powerbeats Pro twice. Altogether delivering 18 hours of usage time on the headphones which hold 9 hours of power on a full charge. Also, 5 minutes of charging will give you an estimated 1 hour 30 mins of charge while charging for 15 minutes provides enough juice to last for 4 hours 30 minutes. Due to the magnetic nature of the case, the wireless headphones are attracted to the case and they are charged wirelessly like the Airpod.
The Powerbeats Pro will suffice if you want a wireless headphone that offers more bass, clarity, battery life, sweatproof, and inadvertently weighs more. Anyway, you would have to pay till May before you can lay your hands on one and you should know you would be paying more than you would for an AirPod.
Advertisement - Continue reading below