Originally launched as "Files Go" about two years ago, the "Files" app by Google is basically a lightweight storage management app that does way beyond helping users organize contents of their phones, clean and free up space, and offering suggestions on what they can delete and what to keep. The Files app has been upgraded to do other interesting stuff like using filters (rather than folders) to find files faster, cloud backup to Google Drive, file extraction, and offline file sharing.
The offline file sharing part is one of the most amazing features of Google's Files app. Without internet, you can send videos, apps, pictures, large files and any other documents with your friends at a super fast speed of 480Mbps over an encrypted WPA2 direct WiFi network. The Google Files app offline sharing mechanism is somewhat similar to Apple's AirDrop feature that allows users share files using a secure hotspot connection.
Advertisement - Continue reading below
And to use the Files app, you have to ensure that whoever you want to send a file to or receive a file from also uses has the Google Files app installed on his/her device. To use the offline file sharing feature,
Launch the Files app on your smartphone. You can visit the Google PlayStore and install it on your device if you don't have it pre-installed on your device.
A) Click the "Share" option at the bottom of the app to launch the offline sharing tab.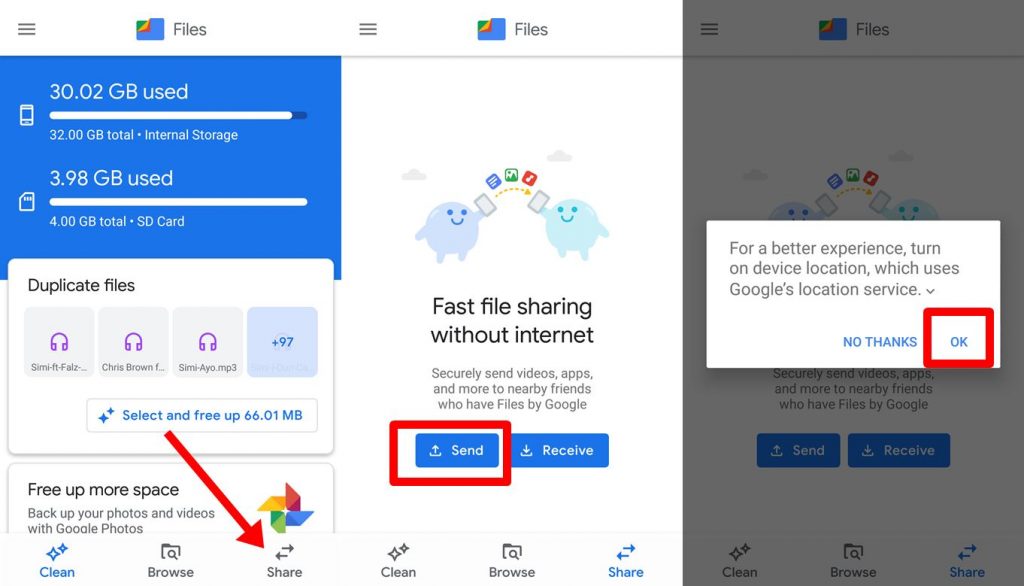 B) On the offline sharing tab, click "Send" to share a file with your friend or "Receive"
C) You will be prompted to grant the app access to use device location, click "OK". Now select your friend from the list of available receivers.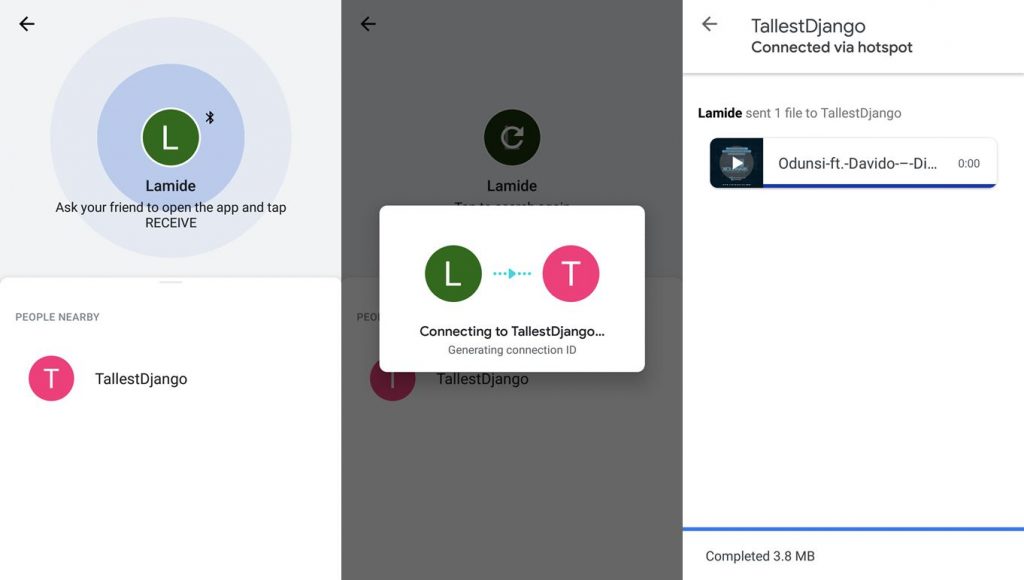 D) If you're sending a file, ask your friend to open the Files app on his/her phone and tap RECEIVE.
Advertisement - Continue reading below
E) If, on the other hand, you're receiving a file, launch your Files app and click RECEIVE, after your friend initiates a transfer of course.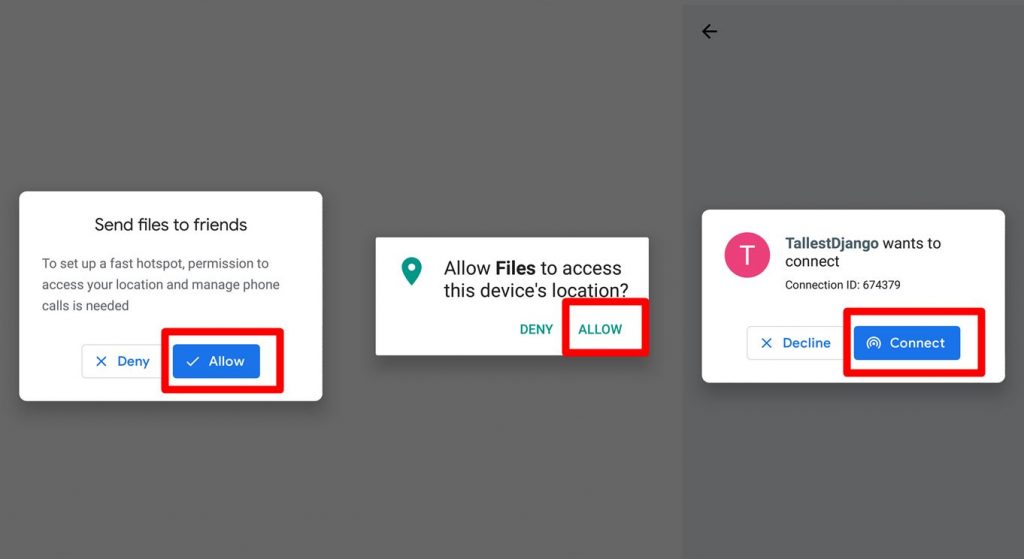 To prevent users from sending files to random people/strangers, the Files app prompts the recipients to approve a connection from a sender before anything can be shared.
The Google Files app is super fast. You can share movies, audio files, images, apps, etc. using the app in seconds. It is free to use, lightweight (takes less than 10MB on your phone's storage) and it works without the internet or mobile data.