The GBoard team at Google have been working really hard lately to bring exciting new features to Google's official keyboard app and change the way we type, text and communicate for the better.
The GBoard 8.1 is the latest version of the Google Keyboard with new features like the ability to delete search history, modifications to the shortcut/tools menu, clipboard manager, etc. Floating keyboard, however, first emerged in GBoard version 7.6 and it is in feature of the keyboard you should try out.
Advertisement - Continue reading below
Although GBoard isn't the first keyboard app to come with this floating mode, it does make multitasking easier for lovers of the keyboard app. Also, the floating mode makes typing with one hand more convenient. Another useful case point of the floating mode is for split-screen multitasking. With the keyboard covering the bottom app during split-screen, the floating keyboard allows you resize and change the position of the keyboard without covering up important content.
The floating mode is an impressive addition to GBoard. Many users, however, aren't aware of the feature and do not know how to activate and deactivate it. Follow the steps below to learn how to enable floating mode in GBoard.
How To Enable Floating Mode In GBoard
a) First things first, ensure you have the latest version of GBoard installed on your smartphone. If you don't, head over to the Google PlayStore to update it.
b) When typing with GBoard, click on the three-dotted (or horizontal ellipsis) menu icon.
c) Select "Floating"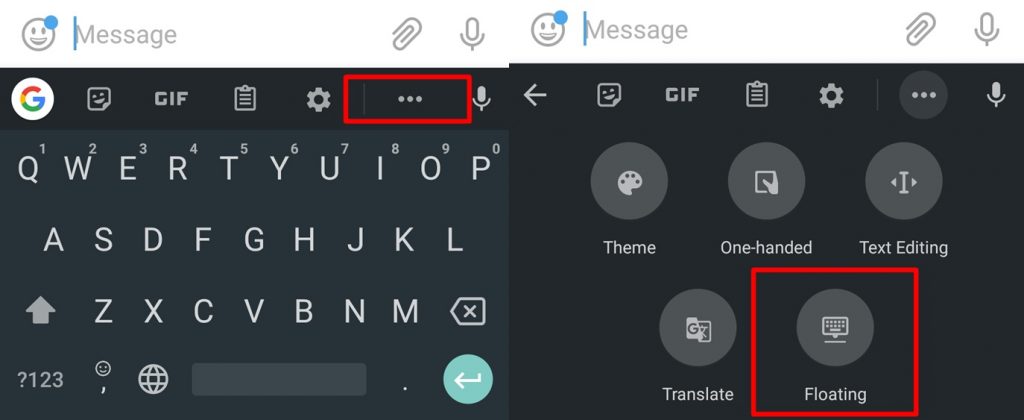 d) Your keyboard is immediately 'unhooked' from the bottom part of your display.
Advertisement - Continue reading below
e) Use the navigation icon to drag the keyboard wherever you want on the display.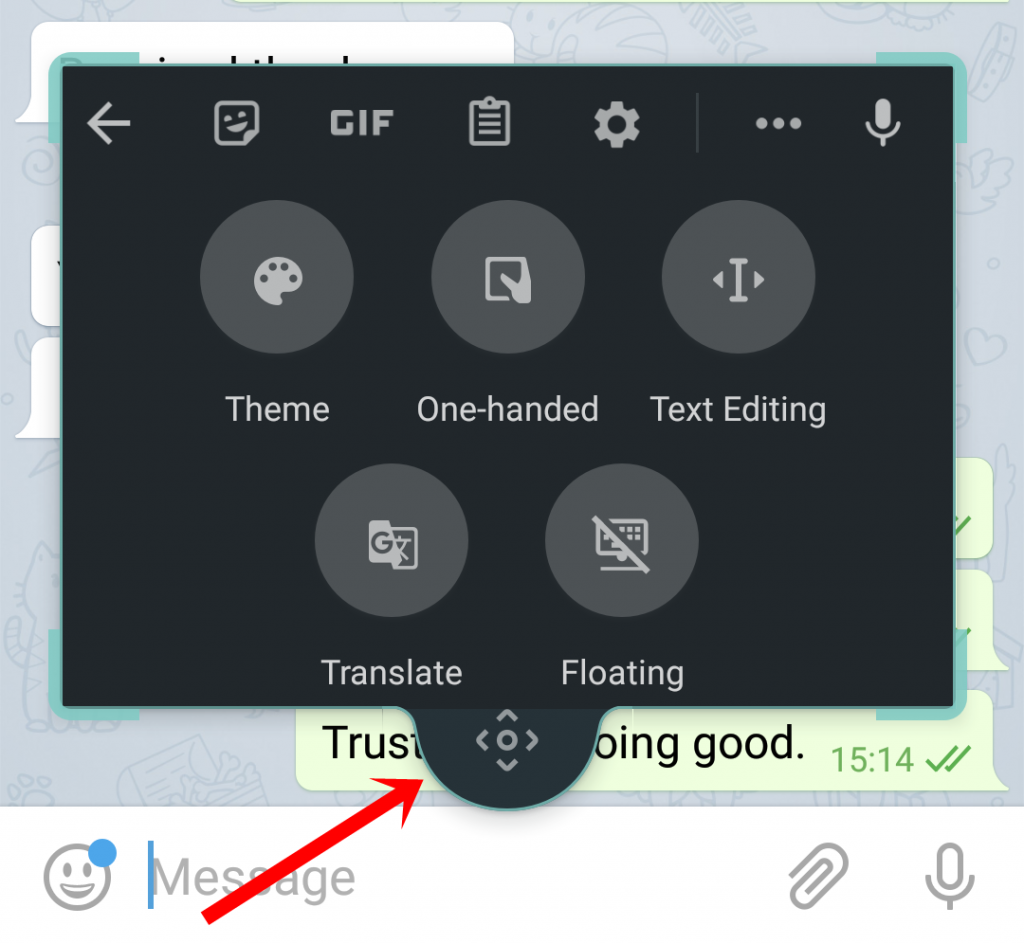 f) To resize the keyboard, tap the navigation icon and resize from any of the four corners of the keyboard.
To turn off floating mode in GBoard, enter the GBoard menu and deactivate the mode the same way you turned it on. Alternatively, you can simply drag the keyboard to the bottom of your phone's display.
With floating mode, you can now conveniently type using one hand, multi-task, move your keyboard around and use two apps more efficiently without the keyboard covering any part of the display. Were you able to successfully activate the floating mode in your phone's GBoard?