For non-Ugandan citizens/residents, we aren't talking about the Rolex watch brand. Rolex in this context refers to the renowned Ugandan delicacy. We can't state how much loved the egg omelet plus veggies wrapped in a chapati is adored here in Uganda. Getting a Rolex is as simple as walking to any Chapati Stall and placing your order, specifying the details such as the number of eggs and Chapatis plus which the kind of spices should be added. You can also order a Rolex online. In this guide, we will walk you through the step-by-step process of ordering a Ugandan Rolex online.
Various restaurants that provide Rolex on their menu such as Ugaroll have taken their businesses online and that makes it easy to order a Rolex online. You can make use of platforms such as SafeBoda Food and Jumia Food to order a Rolex.
Advertisement - Continue reading below
Jumia Food
Head over to Jumia Food and search for Rolex.
Select the Rolex flavor (type) you want then proceed to order.
Once the order has been confirmed it will take a few minutes before a delivery agent delivers your delicacy to your doorstep.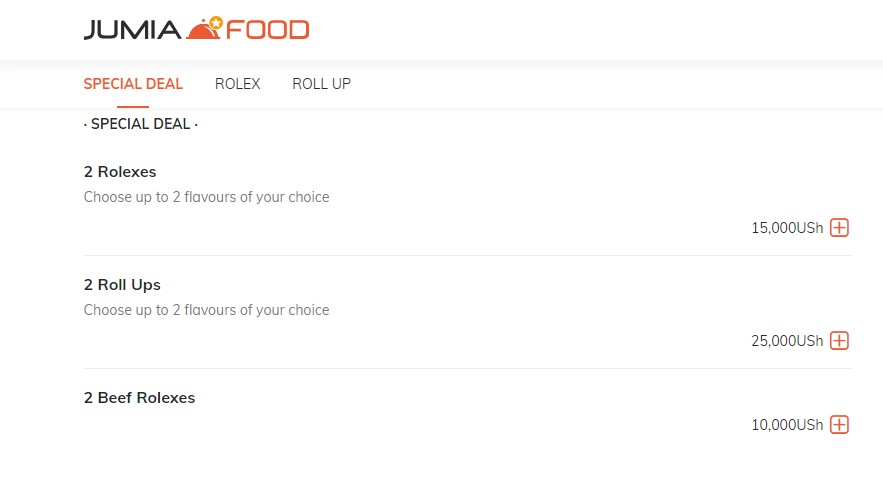 ---
Related Article: Jumia Unveils Delivery Subscription Service in Uganda — Jumia Prime
---
Using SafeBoda Food
Open the SafeBoda app.
Tap on the FOOD option and it will direct you to a page welcoming you to the Food feature. Tap on ORDER FOOD to proceed to the next step.
SafeBoda will then list the restaurants nearest to your location. In the search bar, enter the word 'Rolex.' A list of vendors who sell Rolex will come up.
Select the vendor of your choice and proceed to set specifications of what you want your Rolex to be.
Complete the order and wait for it to be delivered to you.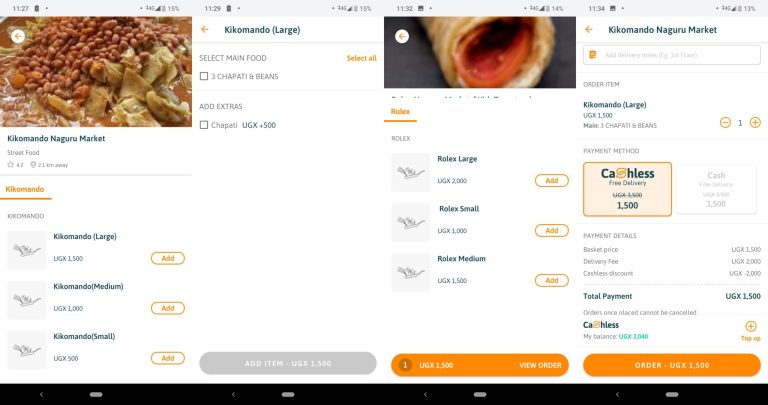 Are you craving a Rolex but can't locate a 'Rolex merchant' near you? Just head online and grab yourself a Rolex that will be delivered in a few minutes. Ever ordered a Rolex online? What was your experience? Share with us in the comments section below.