All Android smartphone usually have a port that serves for both charging and file transfer. Whether it is a MicroUSB port or the more recent USB Type-C port, you can always transfer files from your USB flash to Android phone easily without any hassle using this interface. There are two ways to go about this depending on the USB flash you're using.
The first way to go about things will be to get an OTG (On The Go) cable which has a female USB port at one end and a MicroUSB or USB Type-C connector at another end. This way, you can easily plug your USB flash into the OTG adapter and then insert it into the USB Type-C or MicroUSB end to your phone. Immediately you do that, a USB icon will appear at the top of your screen which indicates that the USB flash is detected by your smartphone.
Advertisement - Continue reading below
Read More: Raspberry Pi 4 launched with upto 4GB RAM, USB 3.0, Bluetooth 5.0 and three times as powerful
You can then toggle down and click on the icon and it will take you to the content of the USB flash where you can copy the file you want to your phone.
On the other hand, if the USB flash has a USB Type-C or MicroUSB connector then you can just plug it into your smartphone directly and follow the same steps as we did above.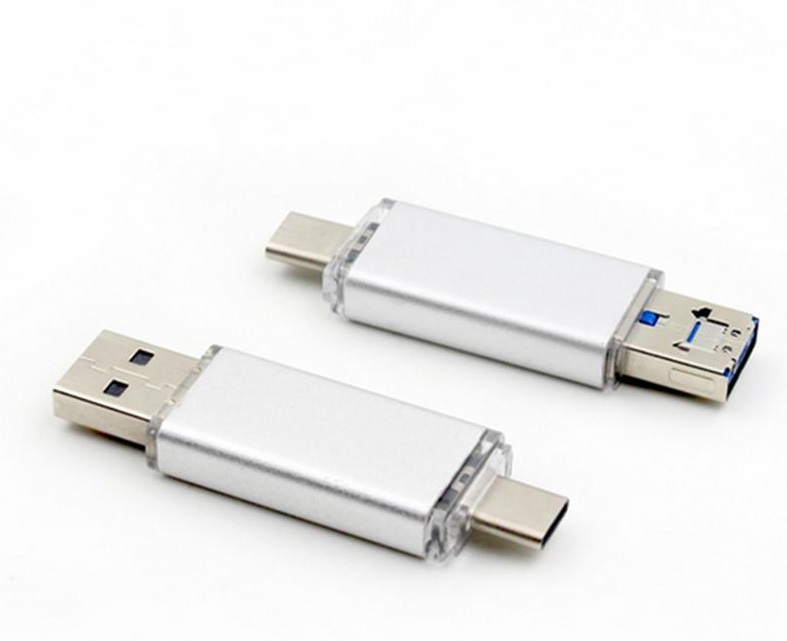 It is important to know that there might be a slight change in the way things appear on your smartphone due to a different system UI or OS. However, the whole process is basically the same with only a few differences if there is.