Nokia has been doing great in their comeback under the management of HMD Global. Their phones have been praised for their top notch build quality that the brand has been known for since the early days and the fact that they all run Android One is just an icing on the cake.
But that is not their only business today, they remain a top player in the abandoned feature-phone market segment with notable devices like the new banana phone, Nokia 8810 and the redesigned legend, the Nokia 3310.
Advertisement - Continue reading below
Even though Nokia still sells feature phones, a leak from 9to5Google earlier today revealed what could be an Android-powered Nokia feature phone.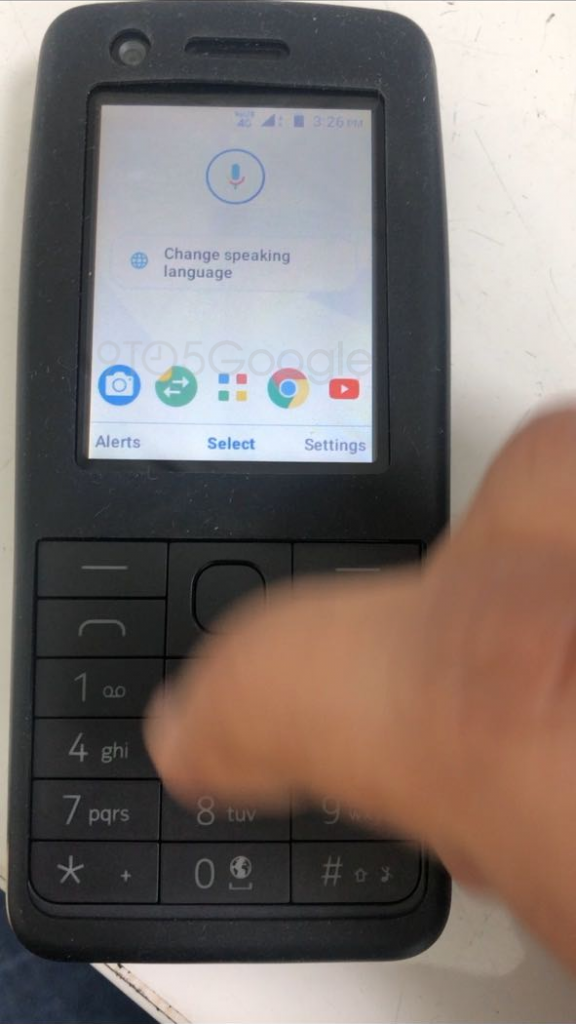 While we only have one image to go on, the home screen is laid out in the same manner as current KaiOS devices — status icons on the top right (in the same order), with toolbar at the bottom containing three labels. One of the labels is named 'Alerts,' which is also what KaiOS calls notifications. A Google Assistant button is also present, which KaiOS already has (usually triggered by holding down the center button).
If this mystery phone really does run KaiOS, then it might look like Google's investment in this Operating system last year is beginning to bear fruits. And it really is a noble venture, to smarten up what many have since considered dumb-phones is a really good initiative in my book. And it also looks like KaiOS really is the Android of feature-phones after all.