WhatsApp is a rather popular Instant Messaging app across the world. Currently, it has over 1.5 billion monthly active users, making it a dominant platform in markets such as Africa, Europe, and South America. But even despite this level of popularity, the app still falls short in terms of features compared to it's competitors like Viber and Telegram.
For a while now, users seeking to soup up their WhatsApp experience have resorted to third-party clients like Yowhatsapp, WhatsApp plus and GBWhatsApp among many other modified apps to squeeze a little more functionality from the app.
Advertisement - Continue reading below
But Facebook, WhatsApp's parent company really really doesn't want people to do this, terming it a violation of their terms and conditions. As a result, many users have been banned from using WhatsApp for days, some even entirely having their accounts disabled for using these apps.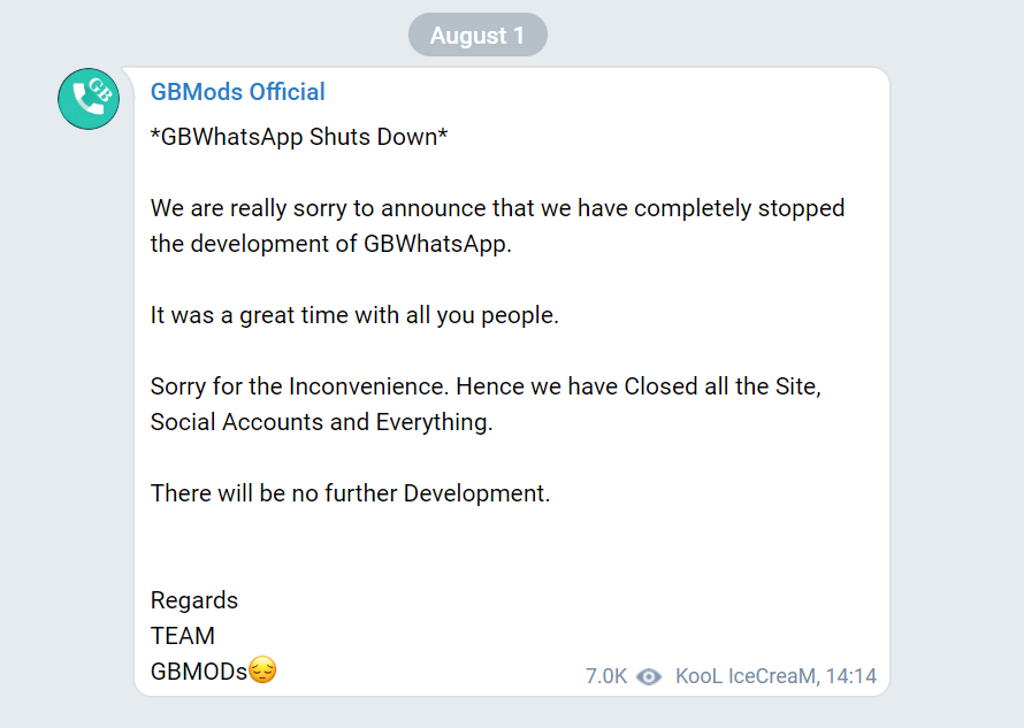 Today it seems as though the pressure has gotten to the developers of GBWhatsApp. They have announced that they are completely shutting down developments of the app but didn't exactly site what caused them to do this. My guess, Facebook threatened, or did sue their sorry asses to oblivion.
WhatsApp can now get it's users
After a period of being able to evade WhatsApp rules, everything now seems to have changed. The closing of this app is a reality and there are no alternatives. WhatsApp + was a solution, but this too is gone.
Everything seems to point out that WhatsApp was able to sell the war against unofficial apps. After threatening users, these apps are now giving up and leaving the market
Advertisement - Continue reading below