After just a year and a few months of Opera launching its fintech platform OPay in Nigeria, The company has gotten quite busy this year launching Oride a few months ago and now offering a three-wheel ride-hailing platform it calls OTrike. This new tricycle service will be making its debut in Aba & Kano and like ORide the first month's trips are at a discount.
You will be paying NGN20 only in Aba and NGN30 in Kano for trips that cost less than NGN400 in the month of August which is quite a lot of discount there if you ask me. Although, private trips will cost NGN50 in both cities if your fare is not more than NGN400 for this month only.
Advertisement - Continue reading below
Read More: What's different about OPay in Nigeria?
The launch of OTrike in Aba and Kano makes it the third and fourth city where Opay has its transport service in after ORide's expansion to Ibadan about a month ago. This shows how tenacious OPay is about offering transport solutions using technology as a pivot to drive its goals. Also, OTrike promises to offer safe rides at an affordable rate to anywhere in the city of Aba.
Just like ORide, you will be able to book your ride within the OPay app which you can also use to order food, pay bills amongst other things. There is no word on when this new service will move to other cities yet, however, that can't be too long looking at how ORide is expanding.
Update: Otrike also launched in Enugu and does so in a new fashion with the introduction of security numbers on tricycles by the Enugu State government.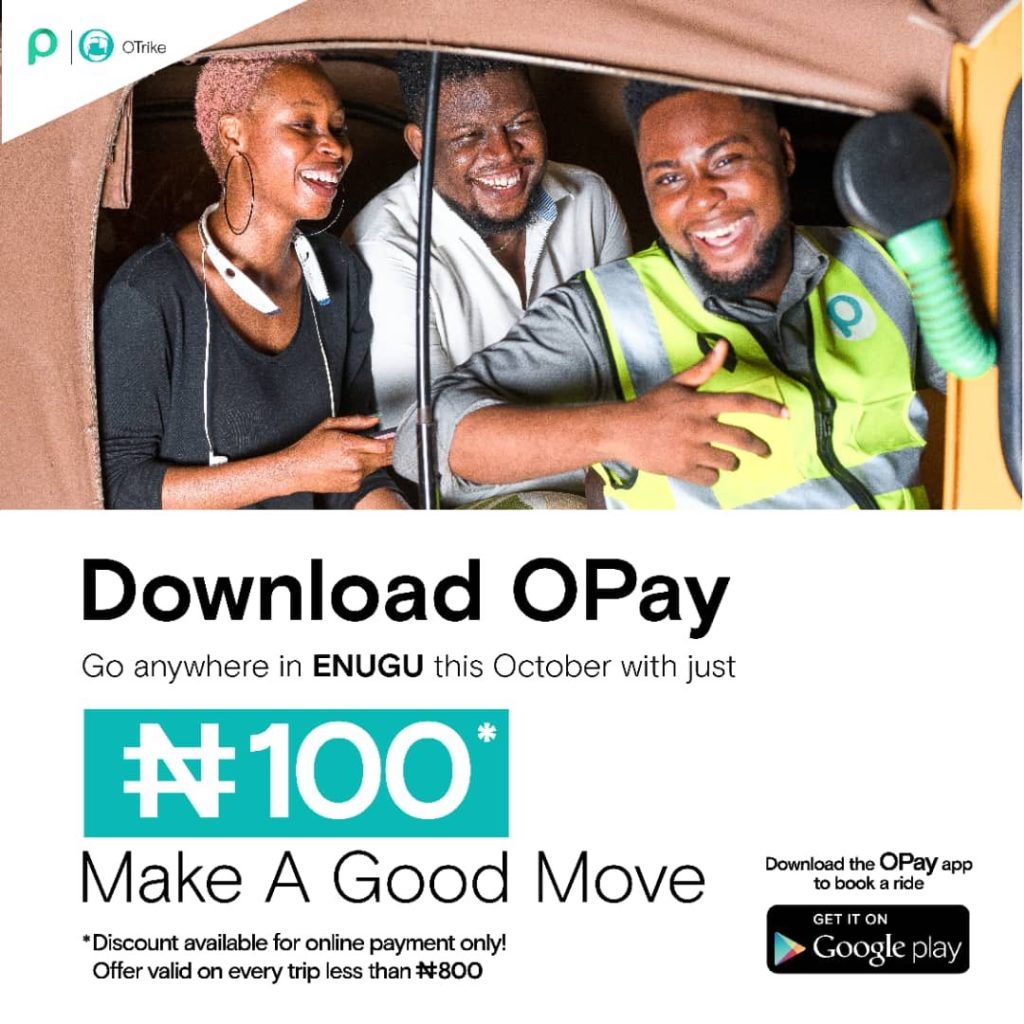 Furthermore, there will be a promo for the month of October only where you will be paing only NGN100 for trips that cost below NGN800.
Advertisement - Continue reading below