When you install the Facebook app on your smartphone, one of the permissions the app requests for is access to your smartphone's contact (or phone book). According to Facebook, it uses your phone contacts to recommend you people, to add as friends, follows and connect with — which it does. However, Facebook has been involved in countless scandals that revealed the social media giant sells user data. This is one of the reasons why you might want to get some of your data off the platform.
To delete all the smartphone contacts Facebook must have collected from your device, follow the simple steps below.
Advertisement - Continue reading below
Launch your browser (either on mobile or PC) and enter the address browser's address bar: https://www.facebook.com/mobile/facebook/contacts/
You'll be required to login to your Facebook account. If you're already logged in, continue to step 3.
Under the "Contacts" tab, you will see a list of your contacts that you have previously uploaded to Facebook.
Tap the "Delete All" button to delete all the uploaded contacts.
Tap "Delete" in the new pop-up window to confirm your action.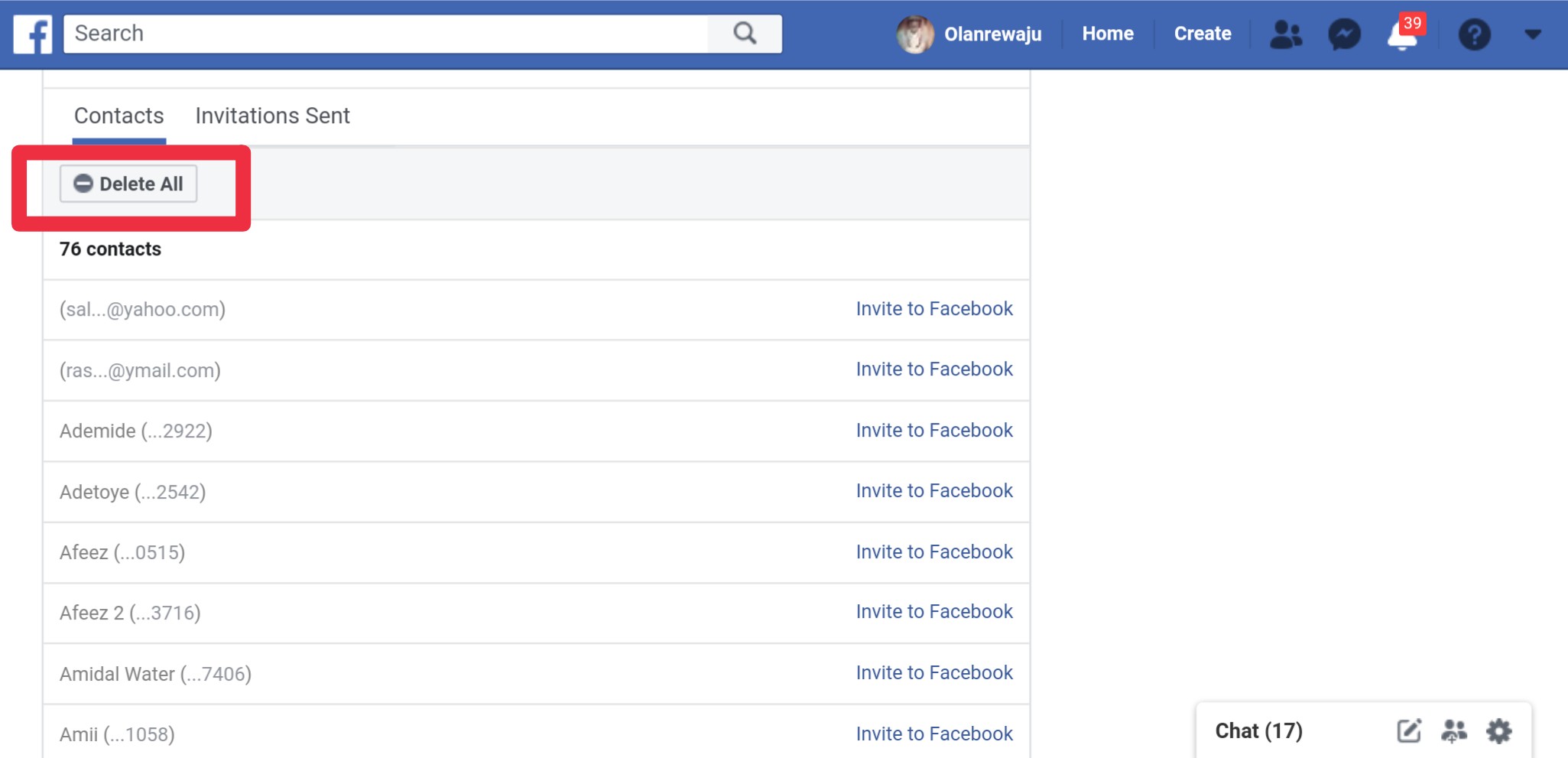 Now that you've successfully deleted uploaded contacts, the next thing to do is to prevent Facebook from automatically (re)uploading your contacts in the future. Since contacts are being uploaded from your device, you'll have to disable 'continuous contact upload' on the Facebook app on your smartphone. Here's how to get it done.
Launch the Facebook app on your device
Tap the menu icon at the top-right corner of the app
Scroll to the bottom and tap "Settings and Privacy" and then tap "Settings"
In the Settings section, tap "Media and Contacts"
Lastly, toggle off "Continous Contacts Upload"
And that's it. You have successfully cleared all of your the contacts uploaded to Facebook and subsequently stopped continuous upload of your phone book data to Facebook.
Featured image credit: admeonline.com