These days, you will, very rarely find mobile apps that do not come with the Dark Mode option. From WhatsApp to Twitter, Facebook Messanger, Google Chrome, Window 11, YouTube, Google Maps, etc. Some apps (like Netflix) have dark mode by default. Apart from the fact that you get to save a lot of battery power if you look at it from a battery usage perspective, and the fact that it minimizes eye fatigue and improves readability, Dark mode on mobile apps is pleasing to the eye.
After years of waiting, Facebook finally tested Dark Mode with beta users in 2020 and finally rolled out the feature to all Facebook users. Although some Facebook users (on Android) said they experienced glitches with the feature in 2021, where the feature was disabled on their own Facebook app, it has since been resolved and Facebook Dark Mode now works on Android, IOS, and on Desktop.
Advertisement - Continue reading below
---
Related: How to Activate Dark Mode in Messenger
---
Here is How to Activate Facebook Dark Mode on Android/IOS:
Step 1: Log into your Facebook on your smartphone (Android or IOS).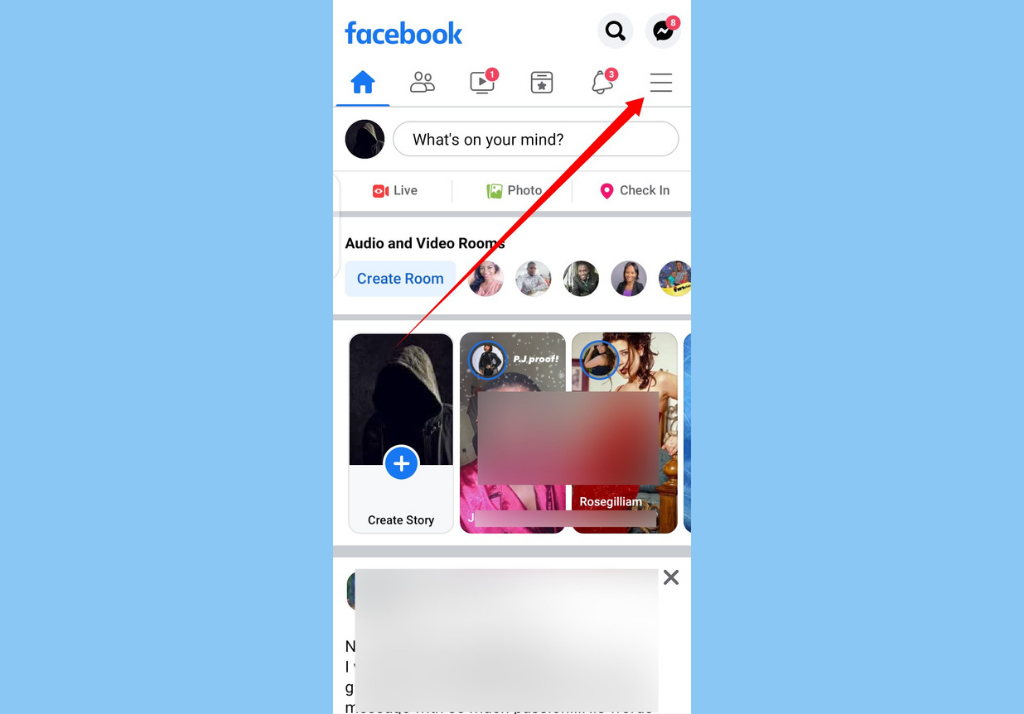 Step 2: Next, tap on the hamburger icon (the three horizontal lines) at the top-right corner of your screen.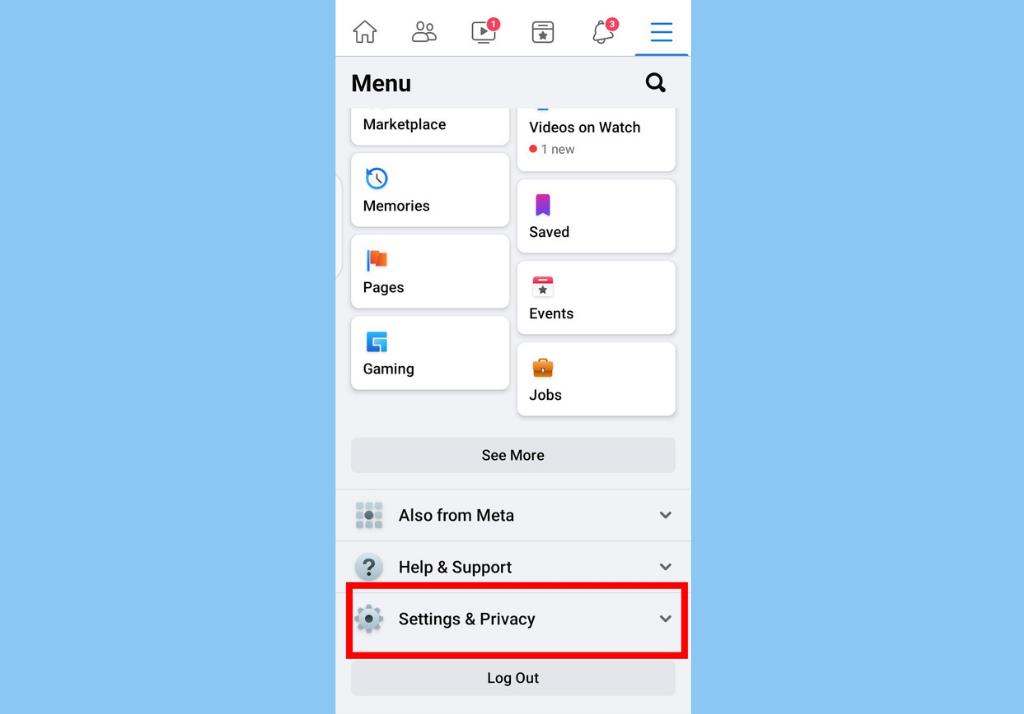 Step 3: Scroll down and tap on Settings & Privacy from the menu options and then tap on Settings.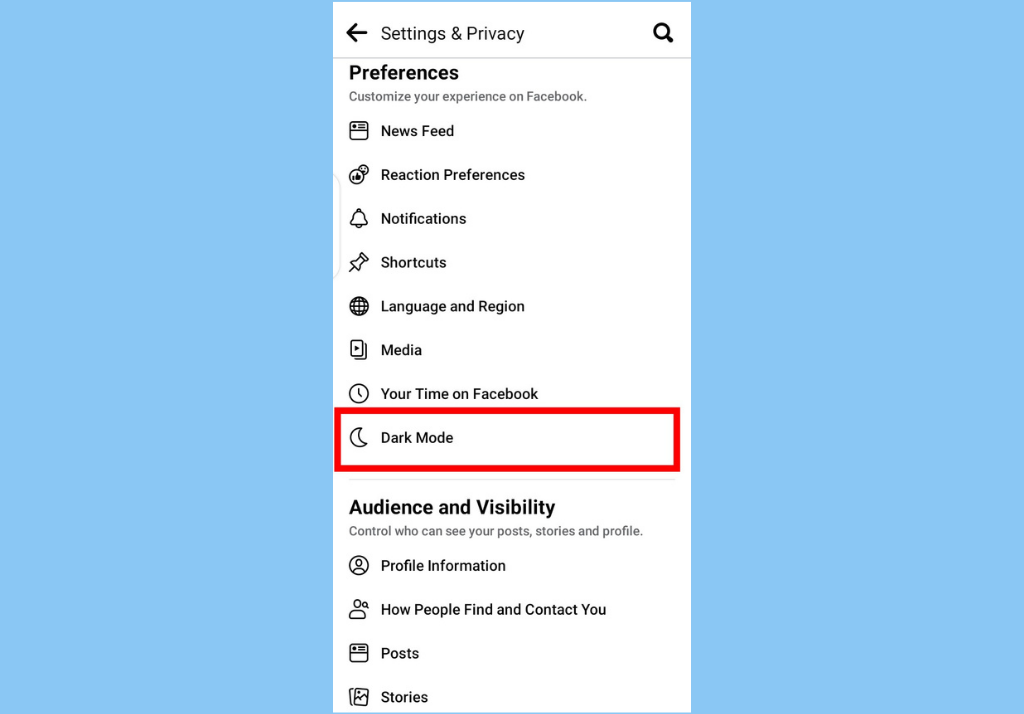 Step 4: Scroll down and select Dark Mode.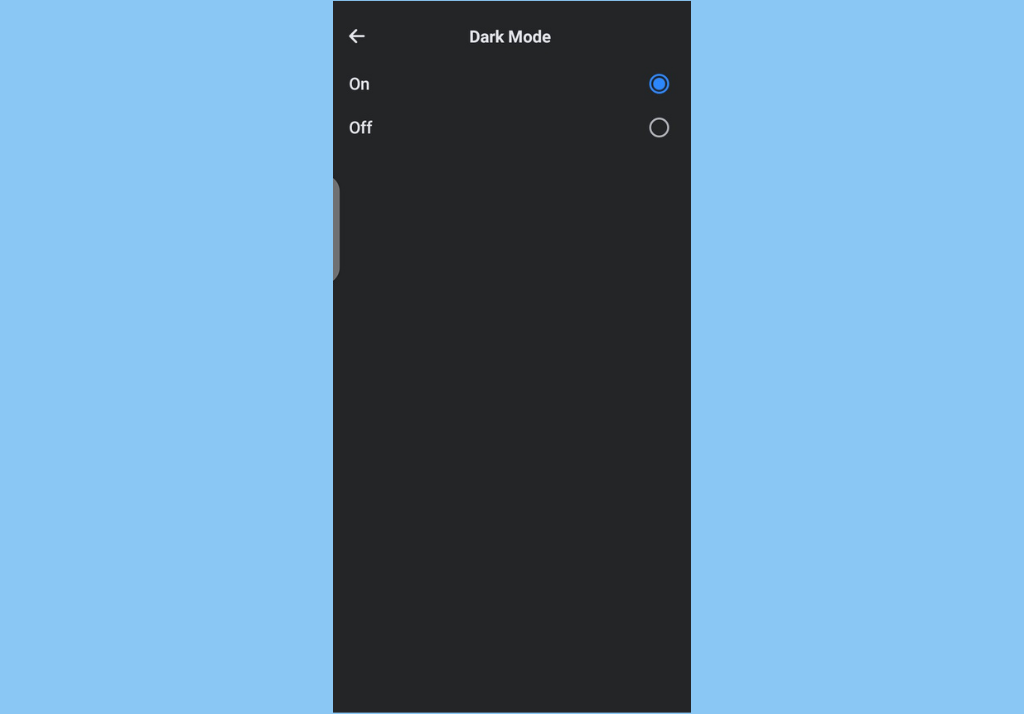 Step 5: Finally, select the On button.
Advertisement - Continue reading below
---
Related: Google rolls out 'Dark Theme' for YouTube Android & iOS App
---
Dark Mode on Facebook Desktop
Step 1: To access Facebook dark mode for desktop, simply navigate to the Facebook website and click the menu button at the top right (a downward-pointing arrow).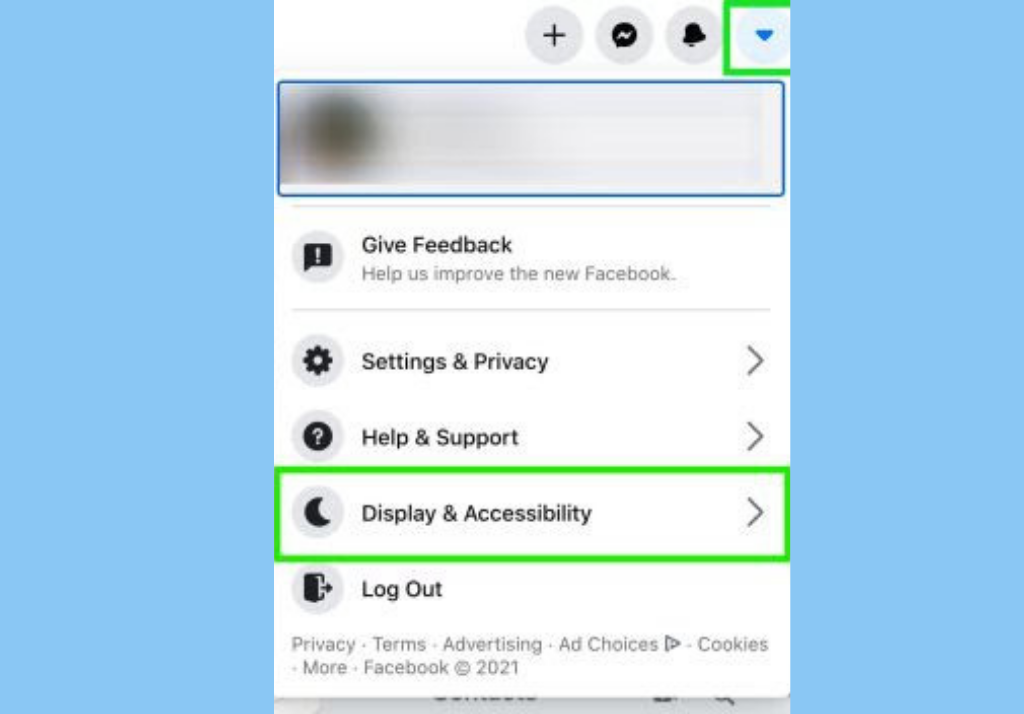 Step 2. Click on Display & Accessibility.
Step 3: Click the On option under Dark Mode.
In conclusion, if you're a fan of Dark mode, check out how to activate Instagram Dark Mode, How to enable Dark Mode on Google search desktop, as well as how to put your iPhone in Dark Mode.