Soundbar vs Soundbase: What's different? Their prices? Which should you buy? We cover everything in the paragraphs below.
TVs are getting bigger and slimmer, leaving very little room for speakers. These tiny speakers just don't offer the kind of sound that surrounds a room. Nothing beats having speakers that augment your home entertainment system and supply a cinematic feeling. Soundbars and Soundbases help you achieve this.
Advertisement - Continue reading below
But these two devices two different things in their entirety. We cover their differences in the article linked below.
Also Read: What is a Smart TV Soundbar?
How are they different?
Design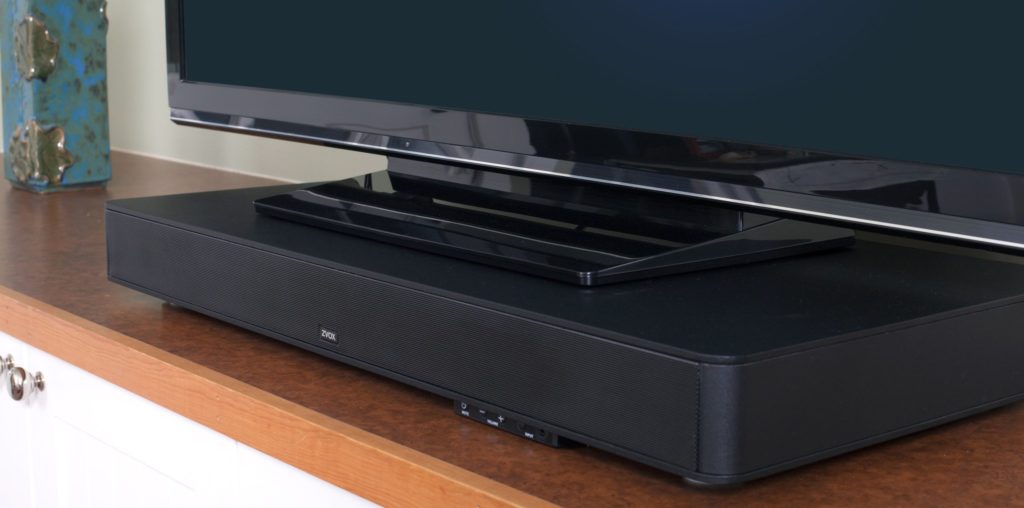 Both (Soundbar and Soundbase) describes what they look like. The soundbar is a long skinny speaker that looks like a bar. They most times come with three or more speakers, subwoofers. Newer models of soundbars have wireless subwoofer which is easy to set up and use.
A Soundbase, on the other hand, is flat and looks more like a digital TV decoder. This design lets the Soundbase sit under a TV set. Just like a soundbar, the Soundbase comes with multiple speakers – at least three.
Compatibility with TV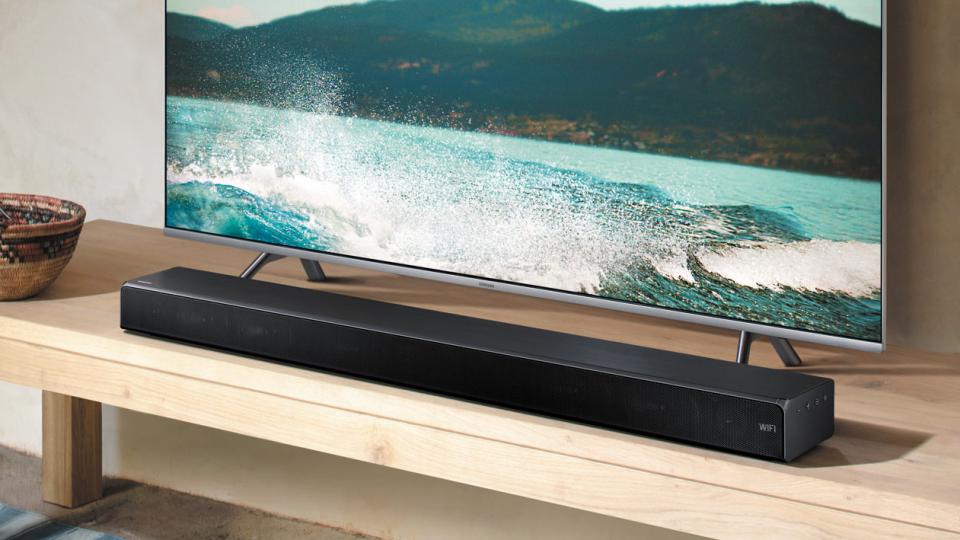 Soundbars are much more flexible to use. They can be connected to any type of TV. All the TV needs is an HDMI jack marked ARC (for audio return channel), a single HDMI cable (version 1.4 or higher). Also, unlike a Soundbase that is placed beneath a TV, a Soundbar can be placed anywhere, even on the wall.
A Soundbase can also be connected to any TV with HDMI connectivity. But before buying a Soundbase, you need to consider the size of your TV and the sound base. The base needs to be large enough for your TV to fit comfortably.
Advertisement - Continue reading below
Soundbar vs Soundbase: Price
When getting a Soundbar or Base, we recommend that you go for popular (read: trusted) brands like Sony, Samsung, Bose, etc. They might be quite pricey though. If you are on a shoelace budget, you should check out some of these low-budget Soundbars that sells for less than $100.
You should know that generally, Soundbars are more expensive than Soundbases – especially if you're going for something with high quality – like a Sony soundbar. So, if you are on a budget and looking to get something not so expensive, I'll advise you to go for a high-quality Soundbase – which is cheaper, rather than a low-quality soundbar or Soundbase.
The linked article below also contains some important things to look out for before purchasing a Soundbar. You should check it out.
Read: Top 9 Things to Consider Before Buying A Soundbar For Your Home
Which Should You Choose For Your Home?
You need to think about how flexible they are to use. If you consider this, Soundbars are the best options. While a Soundbar can be placed anywhere around your home; lie them down in front of your TV or mount them on the wall, the same cannot be said about a Soundbase because it needs to be placed beneath a TV.
While some people might want more bass from their speakers, others would prefer crisp and clear sound from the speaker. So, choosing which to buy should be a personal decision.
Bluetooth is another important feature to look out for when buying either one (Soundbar and Soundbase). The Bluetooth connectivity lets you play music wirelessly from other devices like a smartphone or computer.
Conclusively, check for additional inputs that let you connect other devices via cable.
Advertisement - Continue reading below