After months of rumors and anticipation, Samsung unveiled the much talked about Galaxy S20 series (Galaxy S20, Galaxy S20 Plus, and the Galaxy S20 Ultra) which came in to replace 2019's trio; Galaxy S10, S10e, and Galaxy S10 5G.
Samsung stepped up its game with the new Galaxy S20 series – coming with features you wouldn't find on rival products. In this light, we take a look at some Samsung Galaxy S20 standout features.
Advertisement - Continue reading below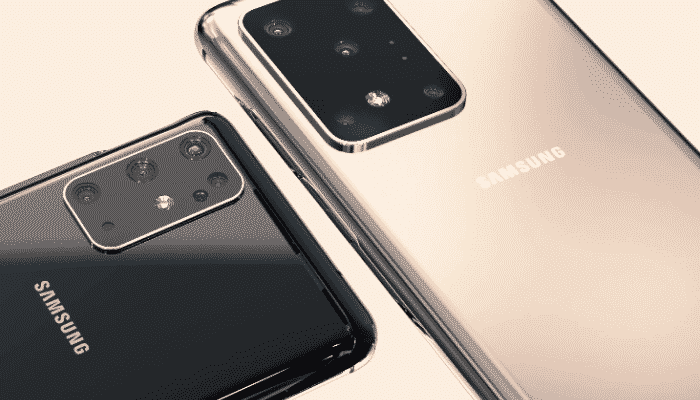 1. 16GB RAM (S20, S20 PLUS, S20 ULTRA)
The new Galaxy series offers you between 8GB and 16GB of RAM. Well, 16GB of RAM is pretty big, bigger than what you'll get on a lot of laptops, and personally, I do not think smartphones need so much RAM size to function.
Laptops with 8GB RAM usually perform intense tasks at the same time and still work perfectly well; running game software with demanding graphics, live streaming, etc. Meanwhile, these new Galaxy series come with up to 16GB RAM. If these laptops function perfectly with lesser RAM sizes, there's no reason why a smartphone needs that much.
But I get it, the idea is to stand out. This is why I think Samsung decided to go for as much as 16GB RAM. Including that amount of RAM will definitely attract people to the smartphone (a marketing gimmick). I also think it is an excuse to sell the smartphone at a high price.
2. 108-megapixel Camera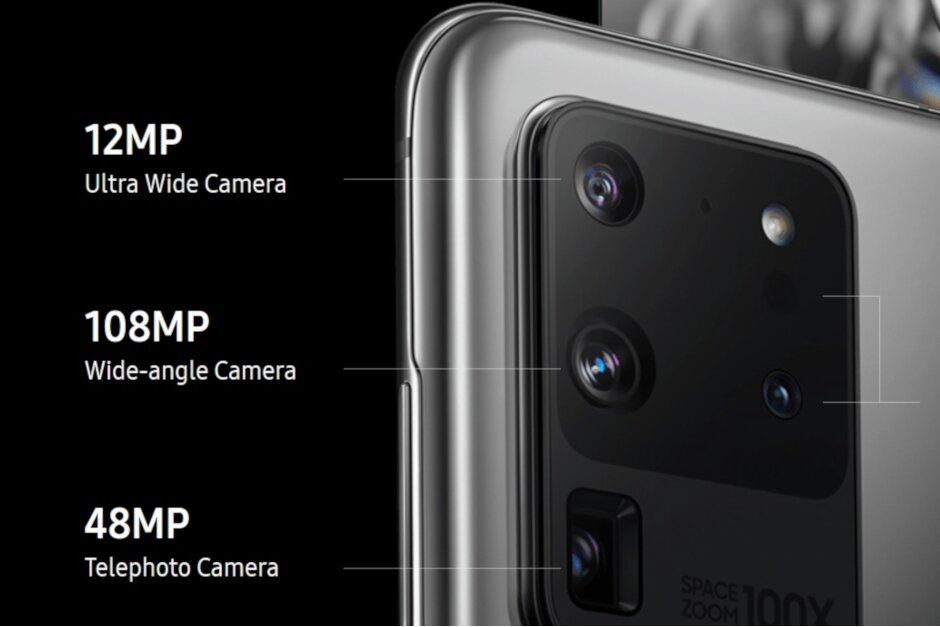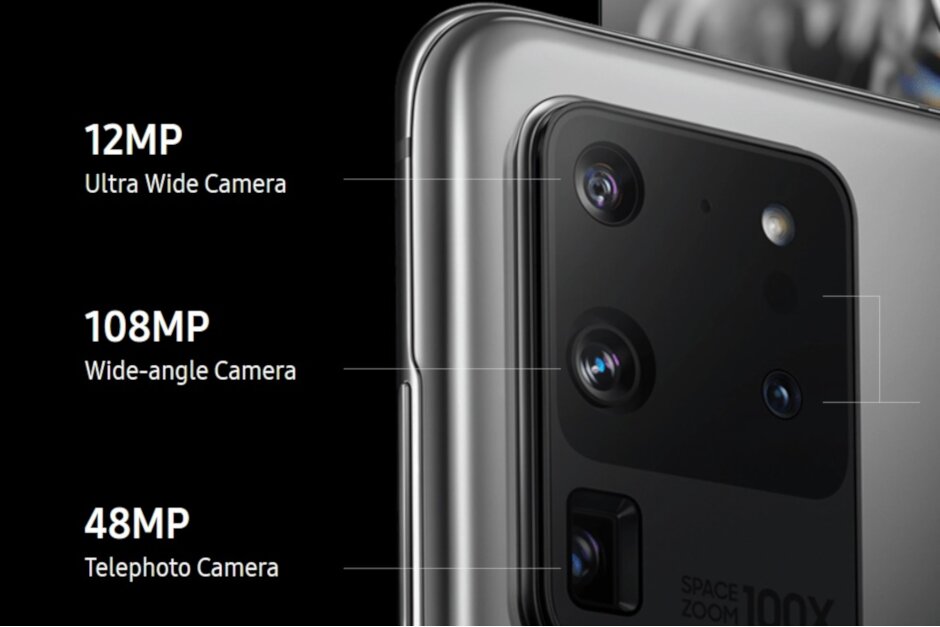 The Samsung Galaxy S20 Ultra comes with a 108-megapixel wide-angle camera, accompanied by a 12-megapixel ultra-wide camera, and a 48-megapixel telephoto camera. But it's not news anymore that more megapixels don't necessarily mean better quality photography.
3. 100X Hybrid Zoom
The 100X hybrid Zoom feature which it calls 'Space Zoom' combines multiple camera optical, sensor cropping, pixel binning, digital zoom, and the processing power of the Samsung Galaxy S20 Ultra to hit that insane 100x zoom level.
Camera S20 S20 Plus S20 Ultra
Advertisement - Continue reading below
Ultra-Wide 12MP, 120˚, F2.2 12 MP, 120˚, F2.2 12 MP, 120˚, F2.2
Wide 12MP, 79˚, F1.8 12MP, 79˚, F1.8 108MP, 79˚, F1.8
Telephoto 64 MP, 76˚, F2.0 64MP, 76˚, F2.0 48MP, 24˚, F3.5
Super Res Zoom 30X 30X 100X
Selfie 10MP, 80˚, F2.2 10MP, 80˚, F2.2 40MP, 80˚, F2.2
4. 120Hz Refresh Rate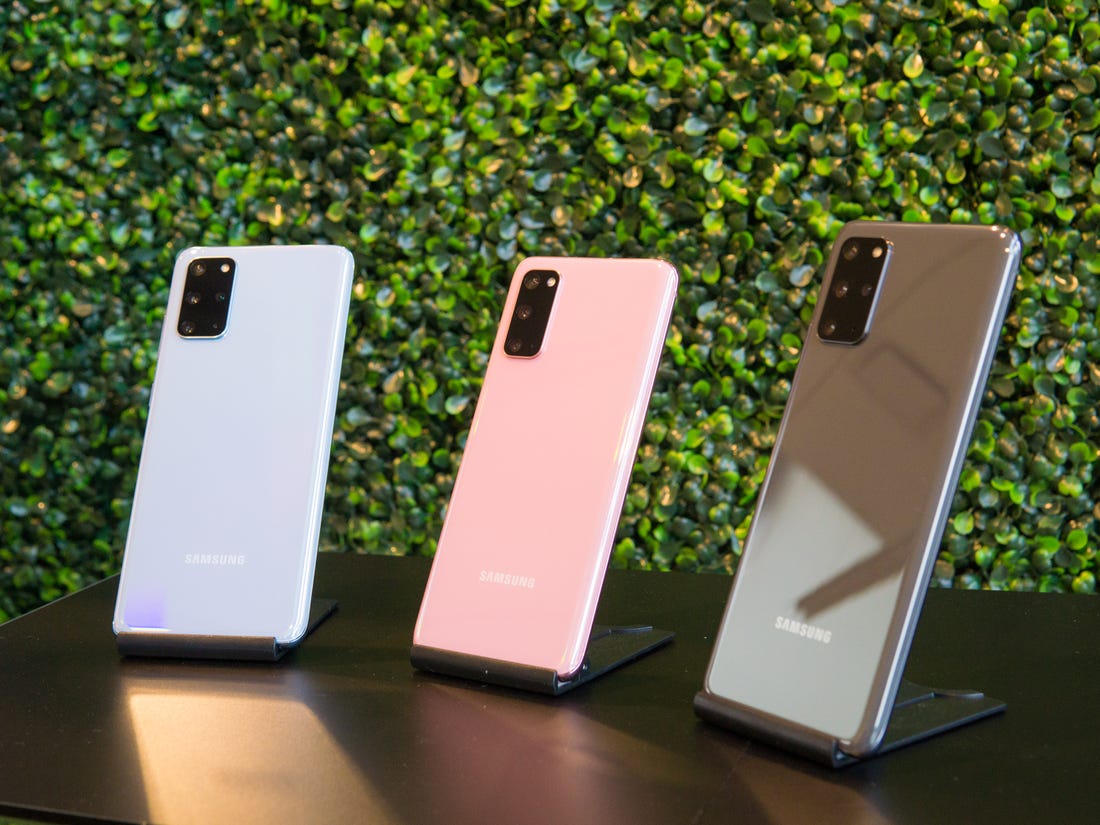 In an article we published earlier this year, we talked about why you shouldn't care about getting a smartphone with a higher display refresh rate (except, of course, it is a 120Hz). Well, the Galaxy S20 is 120Hz rated.
Refresh rate in smartphones is how many times your smartphone display screen is able to refresh an image in one second. This determines the image display quality and how smooth scrolling through your screen will be.
Apple could only give us 60 Hz display screens on the iPhone 11 series. Google took it one step further with a 90Hz screen for its Pixel 4. Samsung, however, took it to a whole new level with 120Hz display screen on the Galaxy S20 – Making the smartphone a perfect option for gamers.
Advertisement - Continue reading below
5. 8K Video Recording
This feature is available on all the Samsung Galaxy S20 Series; S20, S20Plus, and S20 Ultra. You can now record videos in 8K mode and edit them right on your smartphones, even though it takes up 3GB per five minutes of recording. You can also grab a 33-megapixel snapshot from anywhere in the video.
To make sure users can share these videos seamlessly, Samsung decided to partner with YouTube to let users upload these videos directly to the platform. Also, if you own one of the latest Samsung QLED 8K TVs (2019 and 2020), you can stream 8K videos directly to the TV from your Galaxy S20.
We all know there is a battle for supremacy between Samsung and Apple in the smartphone industry, and with the bar raised by Samsung Galaxy S20 with these above-mentioned features, we expect Apple to respond. Whether the response will be anywhere close to Samsung's is what we have to wait to find out.
Do you think Apple can match these? Or even do better? Let us know in the comment section below.