It's 3 days now at the Orange Uganda Expo 2013 here at the UMA showgrounds. The TechPost team has been trailing various booths by Orange and its partners for the most compelling gadgets with unique technology, features and functionality.
Here are the devices that wowed us the most.
Advertisement - Continue reading below
Sony Smartwatch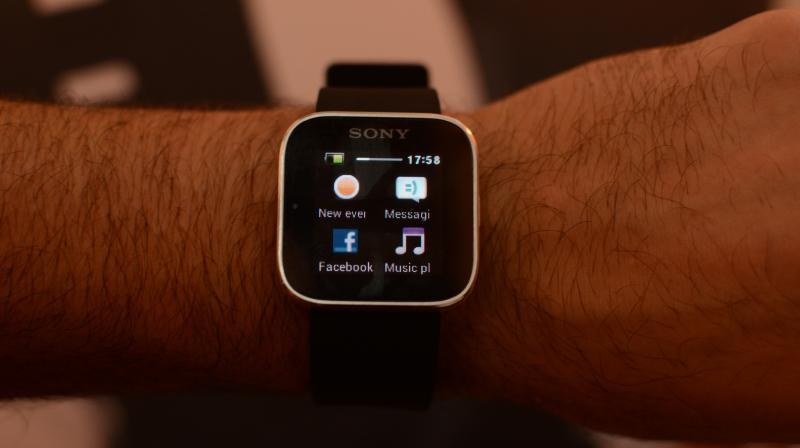 The Sony SmartWatch, is a wearable device that connects to an Android smartphone and can display Twitter feeds, SMS, among other things. It is compatible with most Android phones unlike Samsung's competing Galaxy Gear SmartWatch, which only works with a few of Samsung's own Galaxy handsets.
The Smart Watch features an aluminum body, 1.6in transflective LCD screen with 220 x 176 pixels, 280MHz single-core processor, Bluetooth 3.0, NFC for easy pairing, micro USB and runs on a modified bespoke variant of Android.
Huawei G526 L 11
Launched last month exclusively on Orange, this smartphone by Huawei gets you plugged into Orange's 4G network. The  Huawei G526 features a 4.5-inch HD IPS display, Android 4.1 Jelly Bean and a dual-core 1.2GHz processor paired with 1GB of RAM. Additionally, it enjoys a 5MP rear camera and VGA front-facing cam, as well as a 1,950 mAh battery and WiFi Direct support.
The Epson Moverio BT-100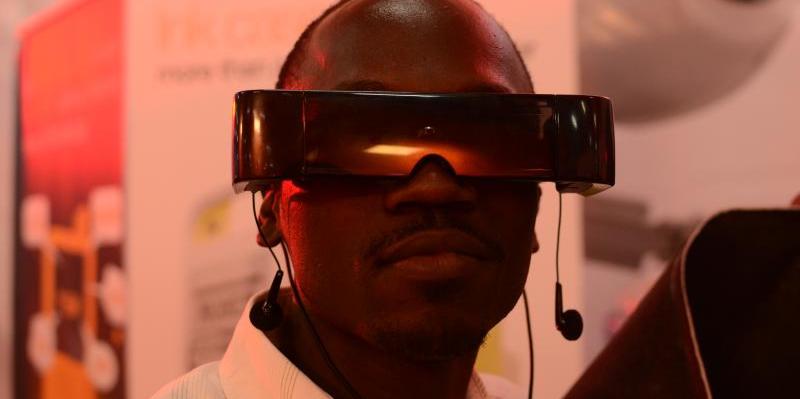 Advertisement - Continue reading below
You can think of the Epson Moverio as your private 2/3D portable cinema. The Android 2.2 powered device projects images in front of a huge virtual screen only visible to you. You can watch 3D movies, photos and browse the web with it.
We find it cool for watching or reading content on a lay-back position — perhaps while lying on your bed or couch in the living room. However, the sheer size of the gadget was disappointing but considering that its a prototype and not yet available commercially,may be some issues will be rectified
Nokia Lumia 925
This device is the latest in Nokia's Lumia series of devices and Orange Uganda will be the first carrier to officially support the device. The Windows Phone 8 device features an award-winning low-light camera technology, a sleek aluminum frame that makes the phone remarkably slim and light, a 4.5-inch AMOLED high-definition touch-screen displays 334 pixels per inch, an amazing PureMotion HD+ display, and Orange's fastest network experience yet.
Nekomini Brain Controlled Ears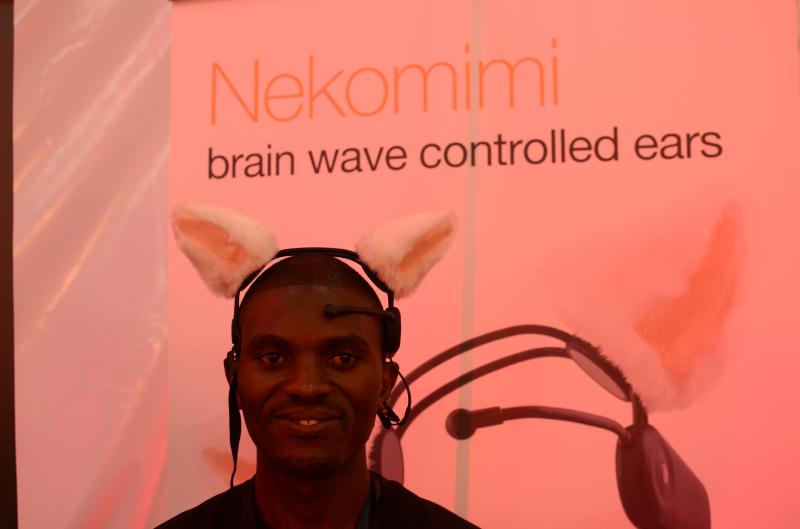 You've probably seen those SciFi movies where an external electro-mechanical device is controlled by someone's mind. Well, the Nekomimi device from Japan maybe close to achieving that.
The rabbit-ear, head-mounted gear depicts a person's emotions and reflect them through the motion of the hokey cat ears. The device achieves this with the help of two sensors; one is an EEG (electroencephalography) brain sensor that rests on your forehead and the other clip is attached to the left ear. These moods will reflect the persons emotions from sad to happy or to show excitement with a fast ear flap. It's one product you want to try out for yourself.
Huawei E3276 4G LTE USB Modem

This is Orange's first 4G LTE supported USB modem capable of speed of up to 100 Mbps. If you've been using the ordinary 21 Mbps modem, you can leapfrog the 42 Mbps modem to a fully fledged fast 4G LTE device and this will be able to work for you just fine
Huawei Ascend P6: The World's Thinnest Phone

Advertisement - Continue reading below
The Huawei Ascend P6 is the world's thinnest smartphone. Launched today at the Expo by Huawei, the phone boasts of 3G connectivity, IPS+ LCD capacitative touchscreen, 8 GB (4.7 GB user available), 2 GB RAM, 8MP camera, Li-Po 2000 mAh battery and runs on Android OS, v4.2.2 (Jelly Bean).
Follow the rest of the Expo on Twitter with the hashtag #OrangeExpo2013 and TechPost's full coverage at http://www.dignited.com/orange-expo-2013/