The coronavirus pandemic has hit very many sectors and the economy has not been spared. It is interesting therefore to find out what leading e-commerce site, Jumia has in plan for its customers and delivery agents.
Jumia has offered the support of its integrated ecosystem which includes a marketplace, logistics and online payments to governments in Africa, as part of the global action against the COVID-19. That and more of its actions to support governments in their fight against COVID-19 include:
Advertisement - Continue reading below
Facilitation of social distancing by enabling consumers to buy online. It is also offering contactless delivery options to eliminate physical contact and potentially reduce person to person transmission.
Providing access to affordable basic foods and sanitary essentials on its marketplace platform. This has been achieved by partnering with thousands of vendors who are able to maintain fair prices and fight against price gouging. Jumia has also waived the commission on specific sanitary products to help consumers get them at the lowest price and implemented measures to control prices.
Related Article: COVID-19: NCBA Loop Waivers All Transaction Charges
Offering Jumia's logistics networks to help distribute test kits, health pamphlets & key products to where they are needed. Jumia also provides safe deliveries to consumers everywhere, including remote and rural areas. This is important especially for elderly and sick people at home.
Sourcing and distribution of face masks. Leveraging its access to supply through its network of vendors, Jumia has donated certified face masks to Health Ministries in Kenya, Ivory Coast, Morocco, Nigeria, Uganda and others, and offered to coordinate the distribution across healthcare facilities and workers.
Jumia is also encouraging its consumers to pay online through MTN Mobile Money, in support of the governments' bid to reduce the risk of transmission through physical cash.
Jumia is collaborating with the Ministries of Health in Nigeria, Egypt, Ghana, Ivory Coast, Morocco, and South Africa to use its online platform to share important health messages from the Ministries. It is also engaging with the Health Ministries in other countries where Jumia operates to offer the same.
Stay Safe Campaign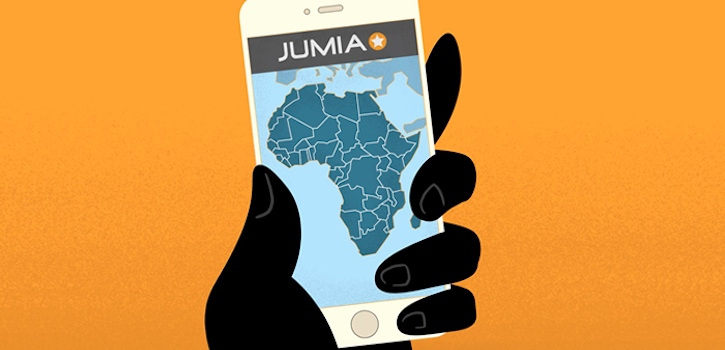 Jumia partnered with Reckitt Benckiser, the global health products manufacturer to help consumers access hygienic products at the lowest price. The partnership provides a steady supply of hygiene products such as soap bars, disinfectants, and liquid hand washes at affordable pricing.
These products are facing growing demand from consumers taking hygiene precautions to prevent the spread of the COVID-19. Jumia will be taking 0% commission on Dettol, JIK and Harpic, and will reinvest the initial commission into discounts on the consumer price.
Reckitt Benckiser is financing free shipping nationwide on all listed products. Consumers will be able to access all products from the "Stay Safe" page on Jumia, co-owned with Reckitt Benckiser.
The COVID-19 virus is spreading like a wildfire. Practice frequent handwashing and sanitation, and if possible, go everywhere with alcohol-based hand rub and frequently sanitize your hands. Stay safe and keep safe as we fight this pandemic together.
Advertisement - Continue reading below