Jumia, with its headquarters in Lagos, Nigeria, is present in over 14 African countries, making it the largest eCommerce platform on the continent. It is, however, not surprising that Jumia is launching in another African country — South Africa.
Jumia's decision to launch during the COVID-19-induced lockdown in South Africa is strategic. The company will try to leverage the current surge in the demand for essential items (groceries, food, etc.) to its advantage.
Advertisement - Continue reading below
Jumia has now launched its portal (www.Jumia.co.za) in South Africa and will offer essential items (food, groceries, medicine), to its customers in the country during the lockdown period.
According to Jumia, it has joined forces with consumer food companies like Dettol, Harpic (Reckitt Benckiser), Pampers, Always, Arie & Gillette (Procter & Gamble), among other brands, to provide essential services to South Africans.
Jumia also says it will leverage Zando's infrastructure to contribute to making essential products accessible and affordable to all consumers in South Africa.
Founded in 2012, Zando is Jumia's online fashion shopping platform in South Africa. The lockdown has however forced Zando to temporarily suspend its normal operations.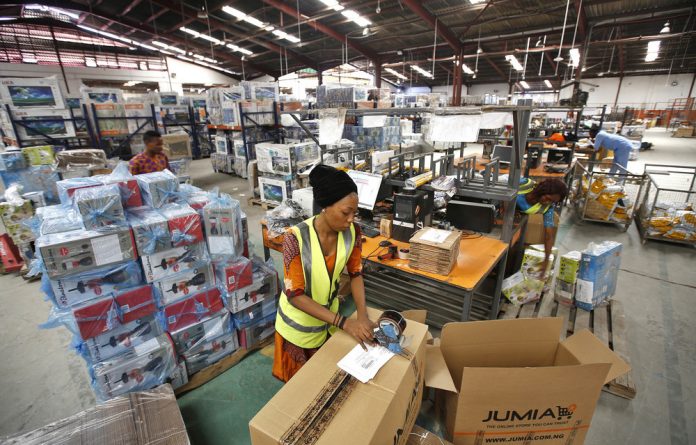 ---
Related Article: How To Sell On Jumia Nigeria
---
Do They Stand a Chance
Just last year, Jumia abruptly shut its market place business in Cameroon, and a few weeks after that, it did the same to its market in Tanzania.
Advertisement - Continue reading below
Although Jumia cited the need to focus its resources on other markets as part of an ongoing portfolio optimization effort, the decision to shut down in these markets is an indication of the difficulties of operating an eCommerce company in Africa.
Since Jumia opened for business in 2012, it has racked up over $1 billion in losses, and it is also no longer a Unicorn.
Launching its platform in South Africa means it has to compete with already established eCommerce platforms like Takealot.com for market share.
Takealot.com is the country's largest online retailer. It has over 2500 third-party retailers at the moment, and over 1.8million active shoppers.
However, even though Jumia has shut down operations in a few markets (largely because of the market size) in recent times, it has done really well in larger markets – Nigeria, Egypt, and Kenya.
Technically, Jumia has been present in South Africa for a while now. Its online fashion store, Zando (the largest online fashion store in South Africa) has been largely successful.
So, going in, Jumia will leverage on Zando's large customer base and existing infrastructure. We might even see a merger of both platforms (Zando and Jumia South Africa) at some point.
Also, Jumia's financial war chest, its wealth of experience in the eCommerce space will be very instrumental in helping Jumia gain market share and compete favorably in South Africa.
Advertisement - Continue reading below
With all these said, we are confident that Jumia will do well in the eCommerce space in South Africa. It will be shocking to see Jumia struggle in South Africa or even shut down at some point.
---
Related Articles: COVID-19: How Jumia is supporting Governments' Fight against the Pandemic in Africa
---
Smart Move?
While we can only wait to see if they do well or not, what do you think about Jumia's expansion to South Africa? Is Jumia's entry into South Africa too little too late? Also, what entry strategy do you think Jumia should adopt? Do share your thoughts with us in the comment section.