With the Coronavirus still spreading rapidly and globally, visiting a clinic or hospital to see a doctor is the last thing anybody wants to do. This is because hospitals have been declared to be high-risk zones for contracting the virus.
Due to this, Telemedicine is being adopted. In fact, it's popularity has been steadily increasing for some time now, but not too many people paid attention to it. However, as more people are forced to stay at home while seeking medical consultation, patients and health care professionals are now relying on the resource.
Advertisement - Continue reading below
In this article, we will talk about Telemedicine, its enormous benefits (for patients and physicians), and why it might soon be the new way we receive health care from practitioners.
---
Related Article: Best HMOs (Platforms & Apps) in Nigeria
---
What is Telemedicine (Healthcare From a Distance)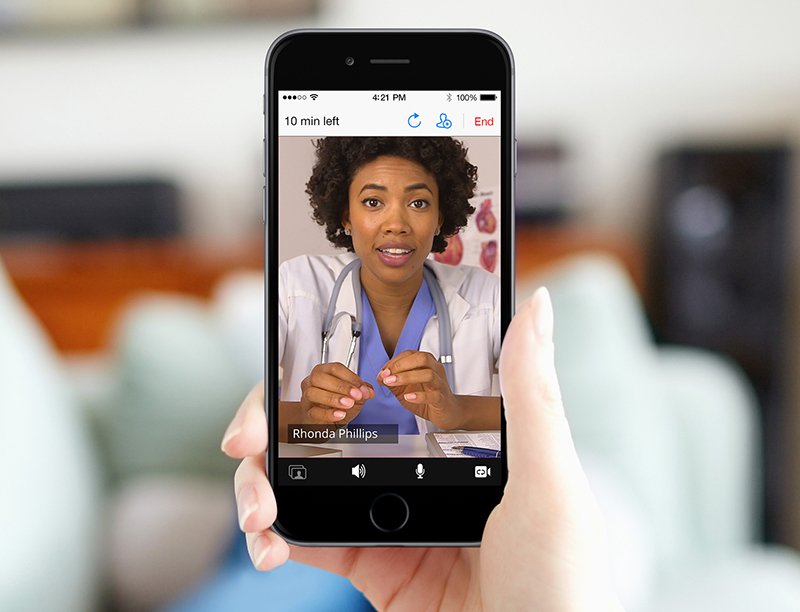 Telemedicine is the use of technology to distribute health-related services remotely. Using enabling technologies like video-conferencing tools ,health-care experts can deliver proper care, diagnoses, prescriptions, and monitor the progress of their patients. It allows patients in remote locations to access medical expertise quickly, efficiently, and without the need to move around.
Impact of COVID-19
Since COVID-19 began spreading, people all around the globe have been advised to stay away from hospitals. This is due to the fact that hospitals and health centers are high-risk zones for contracting the virus. In Italy, for instance, hospitals were considered one of the main sources of COVID-19 transmissions.
The World Health Organization then advocated for the use of Telemedicine by health-care providers to monitor patients and curb the spread of the virus. But why the need for Telemedicine?
The pandemic has stretched health-care systems around the globe, in developed and developing countries alike. Also, the need for healthcare experts to stay healthy and disease-free, now more than ever, has contributed to the recent interest in Telemedicine.
Advertisement - Continue reading below
According to reports, appointments (of patients) on popular Telemedicine platform, PlushCare are up by 70% since January.
Another platform, Amwell, saw a huge spike in the usage of its app —increased by a whopping 158% in the US since January.
---
Related Article: COVID-19: What Social Media Platforms Are Doing to Curb Fake News
---
Telemedicine After COVID-19
Experts have predicted that the global Telemedicine market is expected to be valued at around $53.1 billion by 2026.
Factors that were predicted to contribute to the growth of the global Telemedicine market include an increasing number of patients suffering from chronic diseases, as well as an increase in the geriatric population (older people).
What if the sudden interest in Telemedicine is a bubble that will burst post-COVID-19? Patients' privacy and data protection are some of the many issues that are of concern.
Also, regulations (Doctors without licenses to treat patients in a particular region) and legal issues in some countries are of major concern. In Brazil, for instance, the Federal Medical Council has deemed Telemedicine as illegal. This is because the council believes that physical medical consultations cannot be replaced with remote consultation (i.e. Telemedicine).
Telemedicine Is Here to Stay!
Regardless of the challenges it is trying to overcome in different countries around the world, I think it has proven to be a very useful resource, especially with the COVID-19 outbreak, and it is one for the future.
Advertisement - Continue reading below
Telemedicine will enable healthcare practitioners use patients' medical history, visual examination, and an interview to conveniently treat patients without them being physically present in the room.
Also, with Telemedicine, remote areas around the world will have access to certified physicians from any part of the globe to facilitate reliable and efficient healthcare services. Patients in these areas will no longer need to travel for hours to see a physician.