Are you in the search for an app/platform that lets you send and receive money in Africa to/from anywhere in the world? Then you should check out Bitsika. It helps you do a lot of your money stuff in one place. This includes sending and receiving money in different currencies, paying for stuff online, and more. The founder, Atsu Davoh, says you can think of it as the Cash App or Venmo for Africa.
For context, Cash App is a peer-to-peer payment app that allows individuals to send and receive money to friends and family. They can also use the optional linked debit card to shop or hit an ATM.
Advertisement - Continue reading below
Bitsika does exactly that too, but with a major focus on Africa. This post takes you through the major features of the app. But first, here's how to register on the app, which is quite an extremely seamless process.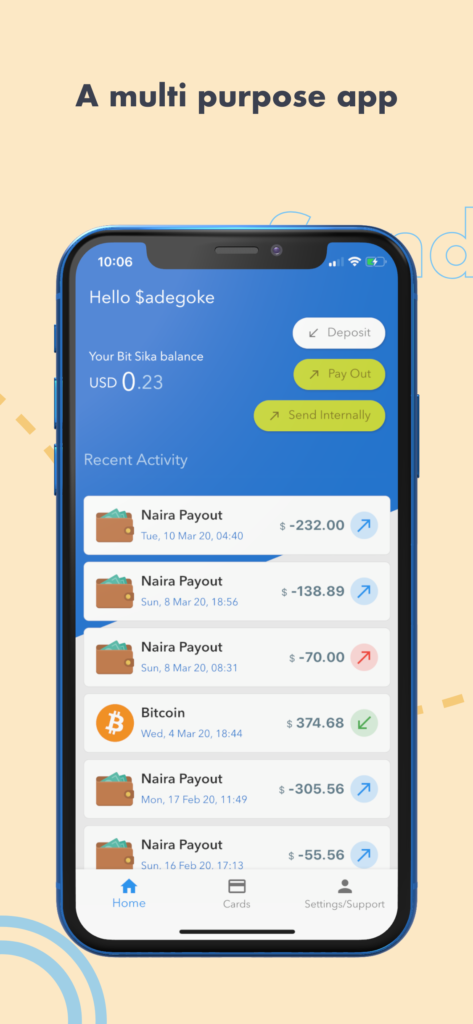 How to Register On Bitsika App
Sign in with your Google account.
Authenticate.
Choose a username. Every username starts with a dollar "$" sign. Your friends will use your BitSika username to send you money.
Set and verify Pin code.
Tap "Complete setup".
And you're done.
What Are the Features of the Bitsika App?
1. Instant Peer-to-peer transactions
You can send money instantly to anyone on the app. Friends, family, colleagues and so on. And at a very affordable rate, too. This also means that freelancers or service providers can get paid using the app. As long as both the sender and the receiver are registered on the app.
2. Create Virtual VISA Cards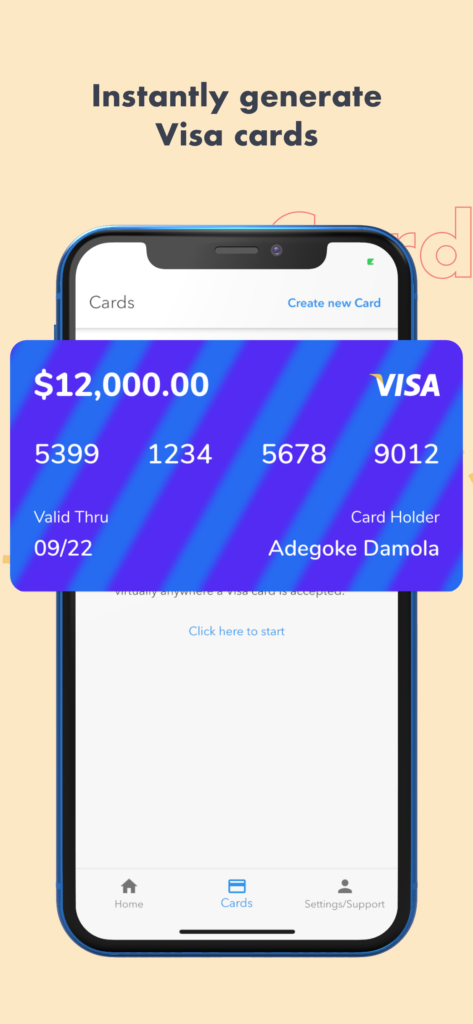 Via the Bitsika app, users can generate a virtual shopping card. The card can be used to make online payments at various stores like Apple Music, Netflix, Amazon, Google, Facebook, or any other store that accepts a VISA card for payment.
3. Cross Border Transfers
One very important feature of the app is that it supports cross-border transfers between African countries. This means that using the "Deposit" and "Payout" options, users can fund their accounts in any of the currencies available and send money to people in any other currency. Some of the currencies listed include US Dollars, Nigerian Naira, Ghana Cedi, and Central African Franc.
4. Bitcoin And Binance Chain Addresses
The app also has some of its focus on cryptocurrency. Every user on the Bitsika app has free Bitcoin wallet and Binance chain address. This means that you can send and receive Bitcoin and Binance tokens in-app. Or choose to send in a different currency.
Advertisement - Continue reading below
Lately, there has been a rise in the number of apps and online banks that enables peer-to-peer transfers and transactions. This has made it very much easy for everyone —freelancers, remote employees, enterpreneurs, service providers and more— to get paid online in their countries and across African borders.
Have you tried out the Bitsika app? Which of the features appeals to you the most? Let us know your thoughts.