When a new device is on the horizon, we all ask ourselves whether you should save up your money for the upcoming gizmo or just buy the current product. You don't want to use up your money buying a piece of Tech that's about to be relegated in the rear-view mirror of tech. At the same time, you don't want to waste time waiting for a piece of tech that is more or less the same as the current one. This is the conundrum, folks. But read on.
The Google Chromecast has changed how we watch online content. With over 100+ popular online video content providers supported, you can literally watch any form of video content from your phone or tablet to the big screen. The Chromecast plugins into your existing TV's HDMI port and supercharges it with Smart TV capabilities if its an ordinary one.
Advertisement - Continue reading below
The Chromecast comes in two forms; the Chromecast which simply streams 1080p Full HD content and Chromecast Ultra which streams 4K content. That's the only difference between those two. Both function without a remote. Your smartphone or tablet works as a remote control for playback on the TV. This has frustrated very many people. Google is about to change that with the upcoming Chromecast Ultra 2.
According to 9to5google, the Chromecast Ultra will not alone have a new hardware boost, but also a software overhaul. The site reported that Chromecast Ultra will be based on Android TV and will come with a dedicated remote. The latest update suggest that the upcoming Android TV dongle is code-named "Sabrina.". According to XDA Developers site, the new device has an oblong shape and will be available in Black, White, and a new light pink color. The remote showed in a marketing video reveals some of its controls including a dedicated Google Assistant button.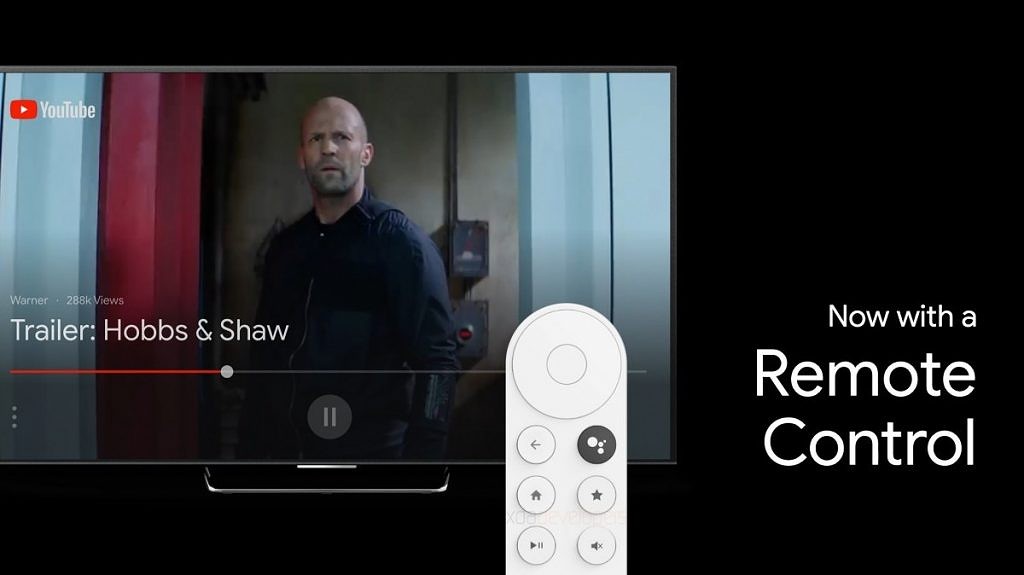 Android TV is an operating system used to run Smart TVs based on the same akin to Roku OS, Apple TV, Amazon's Fire TV, Samsung's Tizen, or LG's Web OS. A number of Smart TVs today are running on Android TV and they include big brand names such as Sony Bravia, Phillip's TV, Hisense TVs, and some TCLs. Android TV has also been running Steaming devices such as Nvidia shield or Xiaomi Mi Box S. Now the platform is going to run Google's own streaming stick, Chromecast Ultra 2.
A remote is also a welcome addition. It's been quite frustrating to have to use your Smartphone or tablet to control Playback. A dedicated remote everyone can use quite easily is much more convenient user experience than having to reach out to your smartphone everytime.
On the price point, industry pundits expect the device to retail at about $80. Of course these are speculation as nothing is concrete yet. Design-wise, nothing spectacular is to be expected. Instead the Ultra 2 might resembles the 3rd generation Chromecast that Google has been selling since 2018.
So should you wait for the 2nd generation Chromecast Ultra? I would say Yes. Certainly a dedicated remote and Android TV experience is well worth your time and money. We shall keep updating this post as more details come to light.
Advertisement - Continue reading below