If you want to explore other (renewable) sources of electricity, the MTN Lumos Mobile Electricity is a good start. As the name suggests, the company, Lumos, partnered with telecommunications giant, MTN, to improve energy access in the continent.
This post attempts to take a good look at all parts and need-to-knows of the Mobile Electricity device. And to determine if it's worth buying. Or if it will serve certain electricity needs.
Advertisement - Continue reading below
The review of the performance is from an actual user of the device. Hence, it gives a realistic view of the performance.
---
READ MORE: Top 5 Advantages and Disadvantages of Renewable Energy.
---
What is MTN Lumos Mobile Electricity?
Lumos Mobile Electricity is clean, affordable, and portable solar power device. It is a portable replacement for hazardous and expensive kerosene generators and lanterns. This solution can power a number of DC appliances, including lights, cellphones, fans, computers, TVs and other compatible small electronic devices.
Lumos provides users with safe, fumeless, and noiseless power, which is an obvious advantage of renewable energy. They also operate a solar as a service model which makes payment for the product quite easy and flexible.
Lumos runs a subscription model for this product.
How to Get MTN Lumos Solar Electricity?
The company makes its products available to end-users via a walk-in model. To acquire the Lumos Mobile Electricity, you can visit their stores available across the country, and continent.
Advertisement - Continue reading below
Explore this store locator page to identify MTN Lumos Solar Electricity stores and their contact details.
How Much is MTN Lumos Solar Power System?
The MTN Mobile Electricity costs an initial payment of N25,000 Nigerian Naira. This includes the device itself and its installation. Also note that this price may vary slightly depending on the area of purchase, and location of installation.
Another important information to note, however, is that the real price of the device. The MTN Lumos Mobile Solar Device costs at least N224,215 or at most, N424,800.
It is quite pricey for some customers, and this is why there's a flexible subscription plan for payment. The total amount you end up paying largely depends on the subscription plan you follow during the course of payment. Think of this as a 'Hire Purchase' model. After 1800 paid days, the system automatically unlocks itself and you don't have to pay for use anymore.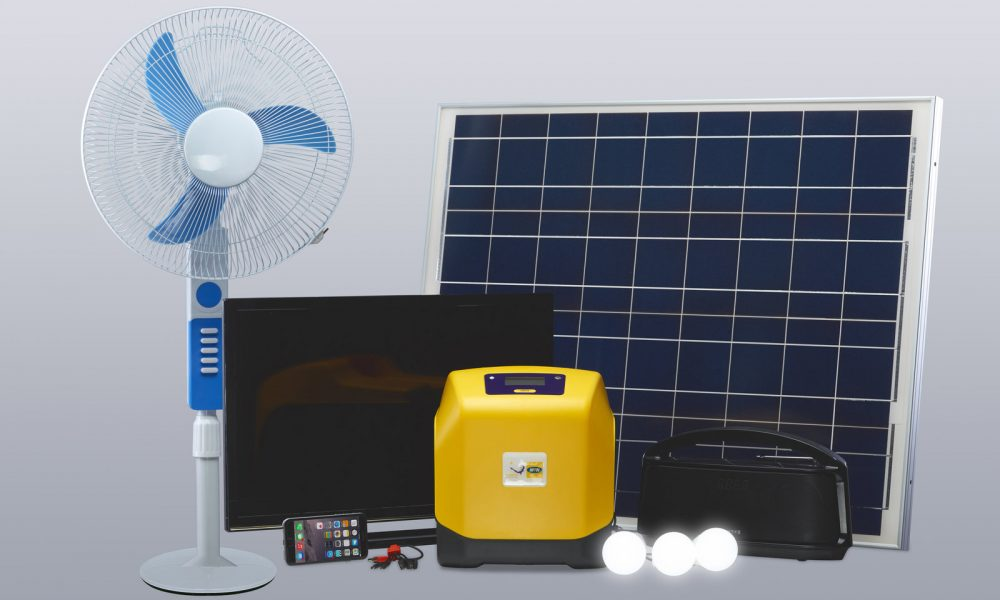 Find below the components you get when you purchase this Mobile Electricity. It's called the "Lumos Kit"
Large 80W solar panel unit and solar cable.
Solar control unit with 8 sockets DC 12V max.
USB mobile phone adapter.
2 powerful LED bulbs.
Easy self-installation mounting kit
How to Subscribe to MTN Lumos?
As a result of the partnership with MTN, subscribing to use the Lumos Mobile Electricity is much easier. As easy as sending your preferred plan to a shortcode, getting value almost immediately, and paying with your airtime.
To subscribe to MTN Lumos, SMS your chosen plan to 317. Example: For a 180 days plan, SMS '180' to 317.
Also note that, until your balance is met, every credit you pay for will account for missing days.
Advertisement - Continue reading below
Pricing and Payment Plans of the MTN Lumos Mobile Electricity
The table below describe the plans available on the MTN Lumos Mobile Electricity device.
| | | |
| --- | --- | --- |
| PLAN | PRICE PER DAY | TOTAL PLAN PRICE |
| 1 DAY | N236 | N236 |
| 7 DAYS | N220 | N1,536 |
| 20 DAYS | N195 | N3,891 |
| 30 DAYS | N166 | N4,966 |
| 60 DAYS | N154 | N9,215 |
| 90 DAYS | N144 | N12,900 |
| 180 DAYS | N134 | N23,958 |
| 365 DAYS | N132 | N47,833 |
| 1800 DAYS | N125 | N224,215 |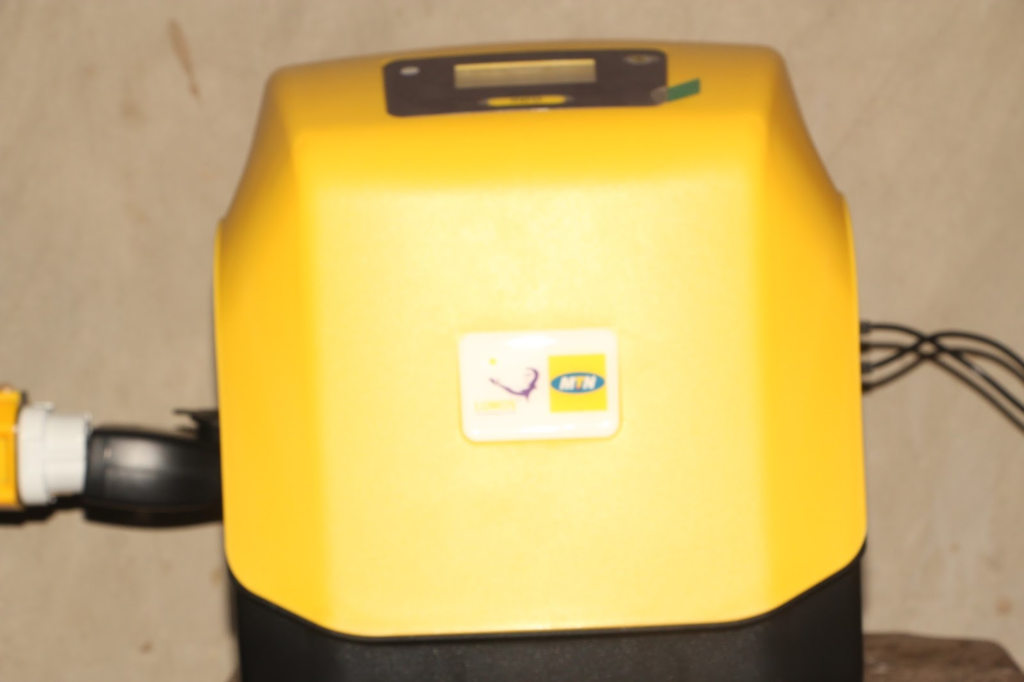 What Is the Performance Like?
Overall, for its intended use, the MTN Lumos Electricity is a great deal.
The device can last up to 24 hours without sunlight. For a location like Africa (more specifically, Nigeria), it will perform at its peak for the most part. Because of the abundant sunlight in the region.
While there's sufficient sunlight, users can make use of the product while it charges. And it doesn't go below 100% even if in use and there's sunlight. It only stops charging when sunlight is being reduced drastically. This usually occurs around 6pm, and goes through till morning until the sun is out again.
Is It Worth Buying?
Yes, if your electricity needs are minimal.
However, if you want to power much larger appliances like refrigerators, washing machines, pressing irons and the likes, this device wouldn't serve your needs.
Se tell us, what are your thoughts or experience with the Lumos Mobile Electricity?
Advertisement - Continue reading below